College Basketball
College Basketball
Terry Porter settles into new role with Portland Pilots
Updated
Mar. 4, 2020 12:23 p.m. ET

PORTLAND, Ore. (AP) These days Terry Porter often finds himself thinking back to the day he showed up on the campus of Wisconsin-Stevens Point.
There had been no schools battling to recruit the young point guard from Milwaukee. The Panthers showed interest but couldn't offer him a scholarship. He arrived, like any freshman, unsure of his decision.
But he did know one thing: He loved basketball.
The journey that started at the Division III college a couple hours' drive from his hometown long ago has brought Porter to the University of Portland, where he's charged with guiding a team of kids that are in so many ways just like he was.
''I liked the coach, and they had a couple of kids that were from my conference down in Milwaukee, so I knew I could room with them,'' Porter recalled. ''I tell our players all the time that they're so far ahead of me when I was their age, because I didn't get a scholarship to play basketball. At Stevens Point there were no scholarships to be had. I was on grants and work study and things like that.''
Porter is in his first season as coach of the Pilots after some 17 seasons as a player in the NBA, then more than a decade as a coach or assistant in the league. He replaced Eric Reveno, who was dismissed earlier this year after 10 years with the Pilots.
Tapping Porter, who is beloved in Portland, was a savvy move that's generated excitement for the Catholic university's program.
''It was a great hire, I think, for the school,'' said Miami Heat coach Erik Spoelstra, who played for the Pilots. ''He's one of the Rip City legends in Portland. He has such a great class and reputation about him in the Northwest. I think it's a fantastic fit. He brought more interest in the program just from him signing on than we've had in probably the history of the program.''
Porter played for the Trail Blazers from 1985-95, with a team that went to the Western Conference finals three times from 1990 to 1992 and to the NBA Finals twice. The starters on that team were Porter, Clyde Drexler, Jerome Kersey, Buck Williams and Kevin Duckworth, but the group would never win a title: In 1990, the Blazers lost to the Detroit Pistons, and in 1992 they couldn't overcome Michael Jordan and the Chicago Bulls.
Porter also played for the Timberwolves, the Heat and the Spurs over his NBA career. A two-time All-Star, he averaged 12.2 points, 5.6 assists and 1.2 steals a game. His 7,160 assists rank 14th on the NBA's all-time list.
After his playing career was over, Porter was head coach of the Milwaukee Bucks for two seasons from 2003-2005 and for the Phoenix Suns during the 2008-09 season. He had stints as an assistant coach in Minnesota, Sacramento and Detroit.
He's not sure the young players on his team knew he was that Terry Porter when he was introduced as head coach. The only exceptions were his sons, freshman Malcolm and sophomore Franklin.
''They knew I played pro, but they didn't know if I had won championships, or all the teams I played with, or all the players I played with, and they wouldn't have known all the coaches I was blessed to work with,'' Porter said. ''They were just like, `Oh, he played in the LEAGUE, and he played for a long time.' I think it made it a little bit easier for me, my body of work, because they were like `OK, he knows what he's talking about.'''
Porter has never coached at the college level before, but he's already excited about sharing his experiences.
He's drawn on his contacts for advice. Porter even traveled to Miami to pick Spoelstra's brain.
''We just met and talked shop, and it was fun. Swapping stories and talking about when he was here years ago and how excited he is about the job. I told him whatever he needs from me, I'm here to help him,'' the Heat coach said.
Porter also used his contacts in the sporting world to come up with some unique team-building activities. The group went to Seattle to spend a few days with the Seattle Seahawks, watching practices and hearing from coach Pete Carroll.
He also draws on his experiences at Stevens Point, and his coach there, Dick Bennett.
''My college coach was the first coach I really learned a lot about basketball from, because my high school years were good, but I wasn't a great basketball player,'' Porter said. ''There was a huge amount of learning as my game progressed, and I definitely fell under the late bloomer category because I didn't have a great start.''
After four years at Stevens Point, Porter was the 24th overall pick by the Blazers in the 1985 draft. He remains Portland's career leader in assists (5,319) and is its third-leading scorer (11,330). He made 773 3-pointers on 2,006 attempts.
At the Moda Center, just five miles away from the Pilots' campus, Porter's No. 30 hangs from the rafters.
''I've been around basketball my whole life. The journey has been amazing. It's taken me to places I never could have imagined,'' he said. ''I have young men now, some who aspire to do the same thing as me, get to the pros or play overseas, and just to be able to talk to them and share my experiences is something I'm proud to do.''
---
AP Sports Writer Tim Reynolds in Miami contributed to this report.
---
More college basketball at www.collegebasketball.ap.org
---
---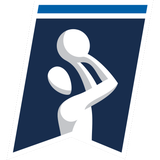 Get more from College Basketball
Follow your favorites to get information about games, news and more
---