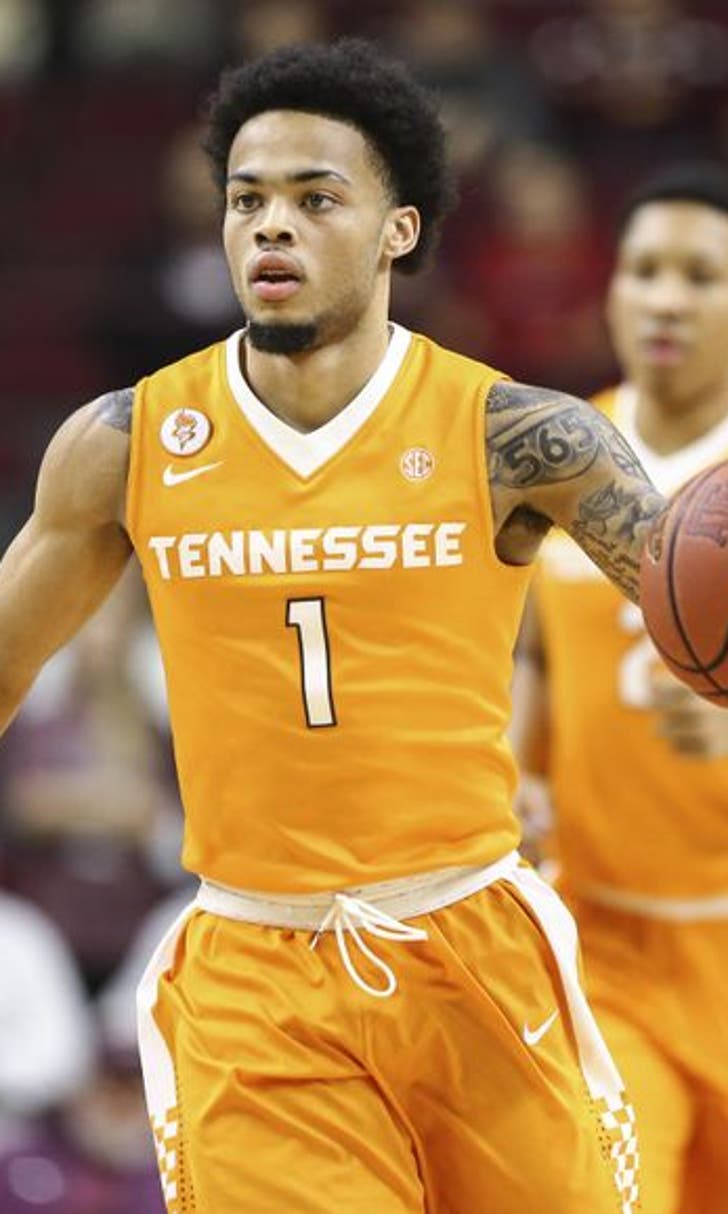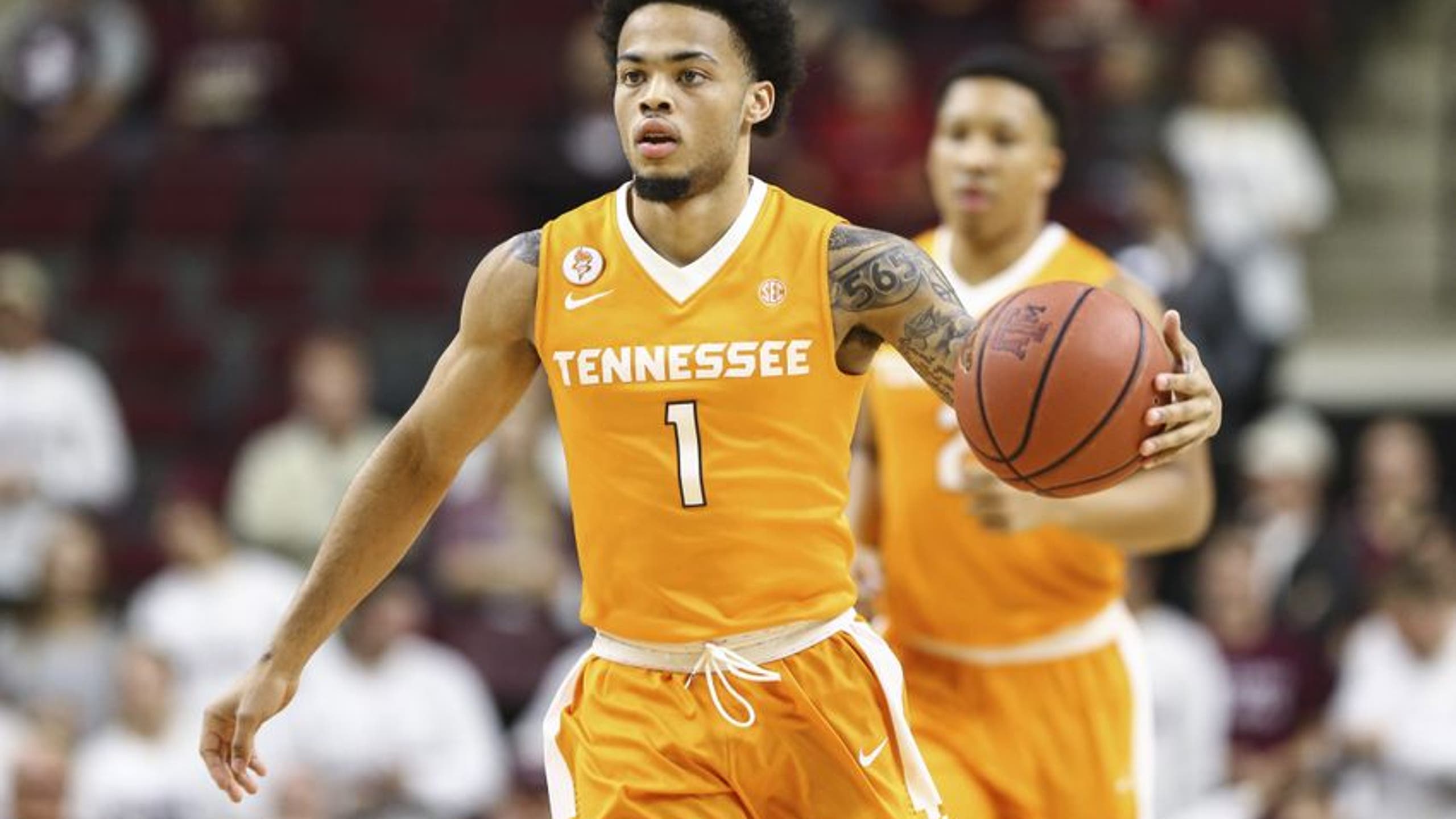 Tennessee Basketball Dominates Texas A&M Aggies 73-63 for Huge Road Win in SEC Opener: 5 Takeaways from Vols' Victory
BY Fansided and Caleb Calhoun/FanSided via All for Tennessee • December 29, 2016
Tennessee basketball dominated the Texas A&M Aggies on the road in their SEC opener 73-63. Here are five takeaways from the Volunteers' victory.
A halftime score tied at 29 turned into a dominating Tennessee basketball victory as the Vols beat the Texas A&M Aggies 73-63 in their Southeastern Conference opener.
Rick Barnes's team moved to 8-5 (1-0 in SEC) and scored their first victory over a team in the Top 100 of the RPI this year.
It came against an 8-3 team that is No. 65 in the RPI, and it was a huge road victory.
The win pushed the Vols to 7-2 ever since falling to 1-3 on the year.
Here are five takeaways from Tennessee's huge victory over Texas A&M.
1. Tennessee basketball can win with suffocating defense.
Throughout this year, we have stressed Rick Barnes's tempo and efficient shooting as methods to success for the Vols. But in this game, their tempo really showed on defense. Tennessee forced 16 turnovers while only committing 10 themselves. At the same time, they held the Aggies to 34 percent shooting from the field.
This was the key to the game, and if the Vols can do that going forward, they'll be in great shape. But what really helped was in the post. That's our next takeaway.
2. Tennessee's post players showed they can get physical.
Despite being undersized and going up against three guys 6'9″ or over in the starting lineup, the Vols' point forwards and centers did their jobs defensively. Sure, DJ Hogg had a great first half with 16 points. But he only had 5 points in the second half, and the Vols held centers Tonny Trocha-Morelos and Tyler Davis to a combined 9 points on a combined 4-of-18 from the field.
Kyle Alexander, Lew Evans, and Admiral Schofield all did their jobs off the bench. But the star was Grant Williams, who had six blocks on the night and shut down the interior. That brings us to our next point.
3. Grant Williams is becoming the clear starter at point-forward.
As Admiral Schofield continues to not impress, freshman Grant Williams has really taken a lead role as a point-forward. Complementing the big men down low, he has shown great flashes. And he dominated Thursday. In addition to six blocks, he had 12 points and five rebounds. He was the star of the night in a game where the points were evenly distributed. And his ability to stretch the court is a huge deal. His presence also helps the Vols in our next takeaway.
4. Depth was a huge advantage.
As we mentioned, Tennessee and Texas A&M were tied at 29 at halftime. But the Vols dominated the second half, at one point building their lead to up to 20 points. This shows just how much of a role the depth they have could play going forward. Barnes has built a team in Knoxville that can go for a full 40 minutes. Tennessee basketball played 11 guys while Texas A&M played seven. That made the difference in the second half.
5. Tennessee basketball is arriving.
Perhaps this is jumping the gun, but after playing a brutal non-conference schedule and consistently coming close, the Vols had to get a big win to instill confidence in themselves. This looks like it was that win. A huge road win against a Top 100 RPI team is exactly what Barnes's young team needed going forward, and they are only getting better. Their potential is now unlimited.
More from All for Tennessee
This article originally appeared on
---
---