College Basketball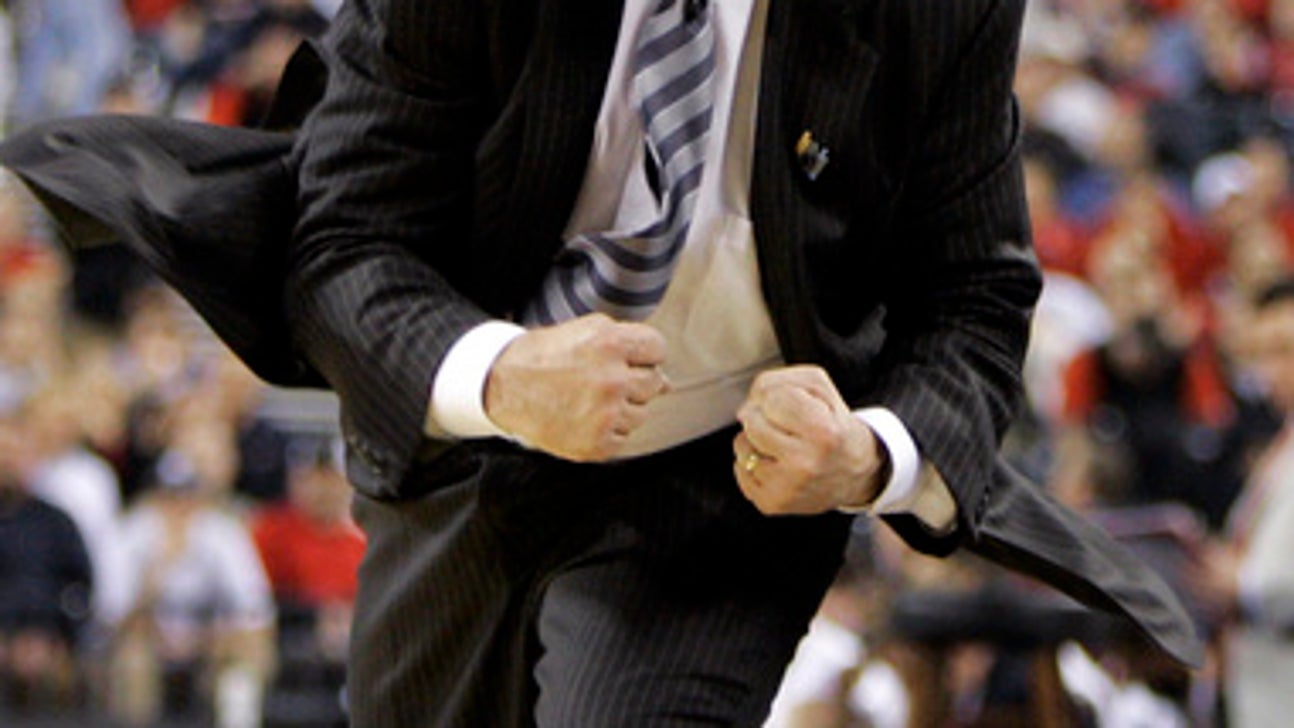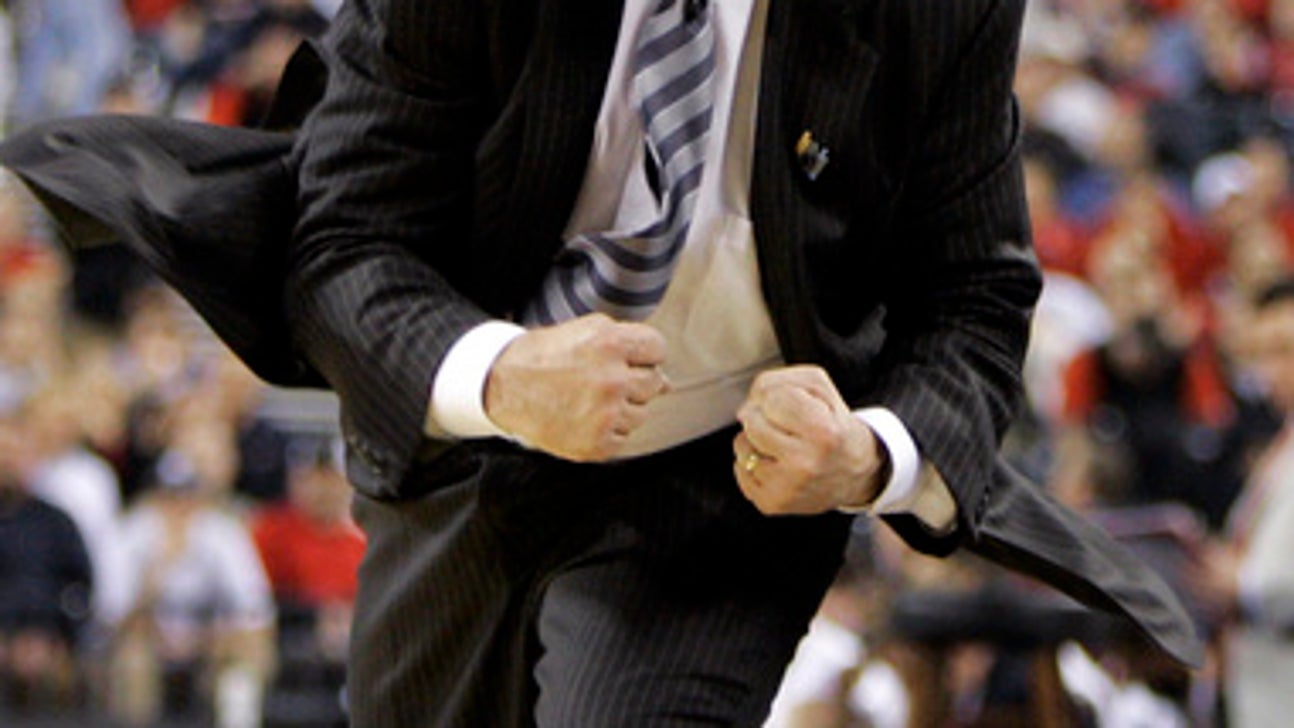 College Basketball
Sideline show: College basketball's most animated coaches
Updated
Mar. 4, 2020 9:58 p.m. ET

Villanova coach Jay Wright is known for containing himself during games, most famously at last year's national championship, when he simply said ''Bang!'' to the game-winning shot. Yet Wright recently erupted on the sideline against Butler, needing to be restrained by his assistants after being called for a technical foul.
Even for the most low-key coaches, emotions can rise during a college basketball game.
For some, those emotions flow like lava in the form of shouting, stomping and scowling along the sideline.
Here's a rundown of some of the most animated coaches in college basketball, in no particular order since they're all fun to watch:
---
FRANK MARTIN, SOUTH CAROLINA
Martin was once a bouncer in Miami and, at times, looks as if he's about to charge onto the court to take down an offending official or player. With broad shoulders accentuated by his big suits, he looks like he could take on the entire arena, too. A former assistant under fellow vitriol-driven coach Bob Huggins, Martin prowls the sideline like an angry panther with a scowl that makes Michael Phelps' seem tame. Shouting is often his preferred mode of communication , anger the most readily-available emotion. And that stare. You don't want any part of that stare.
---
BUZZ WILLIAMS, VIRGINIA TECH
If there was an award for most energetic coach during games, Buzz would get all the buzz. Like a wind-up toy that never fully unwinds, Williams is constant motion , jumping, flailing, even dancing along the sideline. He should get credit for finishing a marathon as much as he moves around on the sideline. He certainly sweats like he did, usually all the way through his shirt by game's end. Jerry Tarkanian used to bite towels. Williams needs them to wipe down.
---
TOM IZZO, MICHIGAN STATE
There's angry, then there's Izzo Angry. You won't like Tom when he's Izzo Angry at you. Though he stands a head shorter than most of his players, Izzo is often the most intimidating person in the arena. Officials get some of it , but the best is saved for his players in the form of shouting, in-your-facing, sometimes with teeth so gritted you think his jaw is going to break. He's also one of the game's best at body-Englishing shots in and apoplectic arm-waving at a perceived bad call, looking as if someone stole his car and drove off right in front of him.
---
TOM CREAN, INDIANA
When anger turns Crean flush-faced, the Internet debate begins: Is his face tomato red? Beet red? Cherry red? Hoosier red? Whether the Hoosiers are doing well can often be judged by the shade. The darker red, the worse they're doing - or the worse the officials are calling the game. And it's not always just the color. Crean's scowl is right up there with the best in the game.
---
SEAN MILLER, ARIZONA
Miller was a hard-as-nails competitor as a point guard at Pittsburgh. He takes the same approach to coaching the 15th-ranked Wildcats, refusing to give an inch on any decision by his players , any call by an official. Calling Miller intense during games is like saying a trip to Mars is a long flight. And that smile. When Miller flashes that heat-of-the-moment smile to get a point across to one of his players, it's not a happy grin. Eyebrows arched, eyes wide, it's a you-better-understand-what-I'm-saying smile that's more frightening than fun.
---
JIM BOEHEIM, SYRACUSE
Boeheim does not just get angry at a call he doesn't like. He erupts, spewing Orange lava everywhere, usually with arms flying in the air. And when Mount Boeheim erupts, the meme creators have a field day . They had lots of fun with Boeheim's start-to-take-off-the-jacket, charge-onto-the-floor tirade after a controversial call late in a loss to Duke in 2014 . He's also been known to get mad at microphones .
---
BOB HUGGINS, WEST VIRGINIA
The Mountaineers' coach has been called Huggy Bear, but there's nothing huggy about this bear of a man when he gets angry. Typically dressed in a pullover instead of a suit, Huggs spends much of West Virginia's games stalking, shouting, cursing and arguing with officials . Confrontation is often the best means of communication for him. And when Huggins gets really mad at a call, one assistant holding him back isn't going to work. It usually takes two, sometimes more.
---
KEVIN OLLIE, CONNECTICUT
Ollie is not nearly as animated as former UConn coach, Jim Calhoun, or the level of screamer some of the other coaches in this list are - for the most part . He may be right behind Buzz for most active. Though Ollie hasn't played since his NBA career ended in 2010, he looks as if he could jump in and play with the Huskies as he works his way along the sideline. When the Huskies need a defensive stop, Ollie is usually right there with them, down in a defensive crouch.
---
HALL OF FAME: BOBBY KNIGHT
The former Indiana and Texas Tech coach may be the king of vitriol among college coaches. He spewed anger at players, officials, anyone who did something he found offensive, which seemed to be everyone. He famously threw a chair across the floor during a game to protest a call. Enough said.
---
More AP college basketball: http://collegebasketball.ap.org and http://www.twitter.com/AP-Top25
---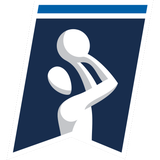 Get more from College Basketball
Follow your favorites to get information about games, news and more
---