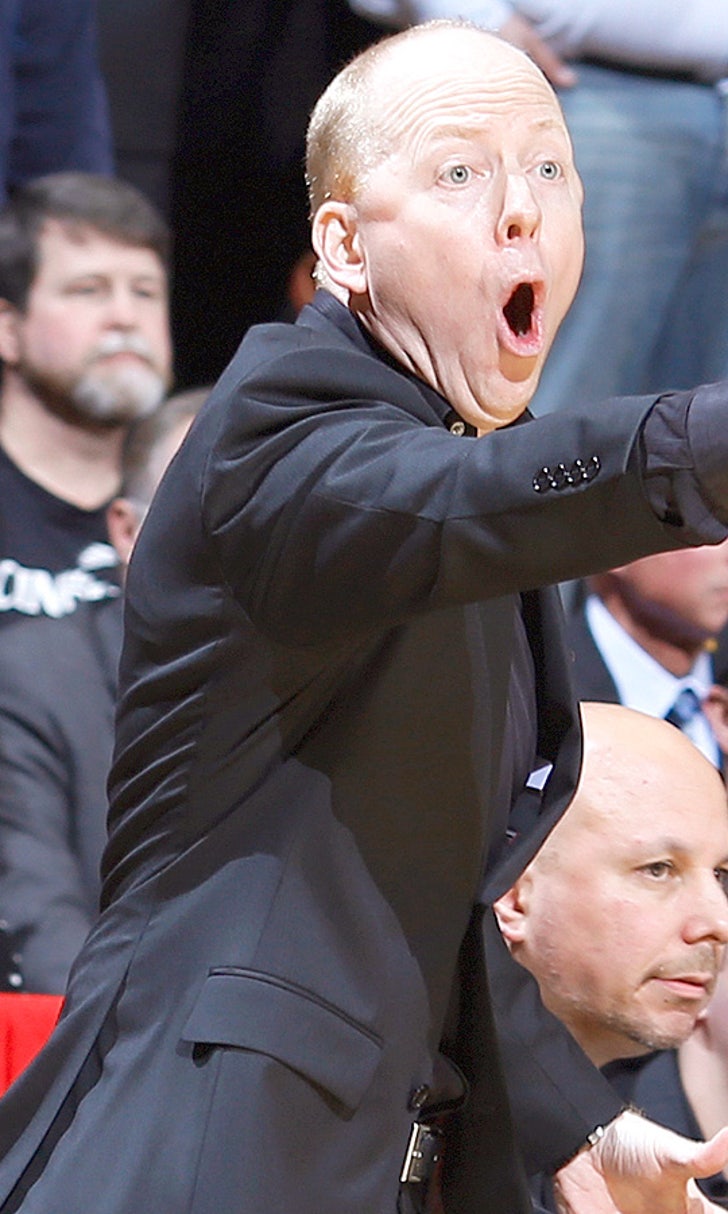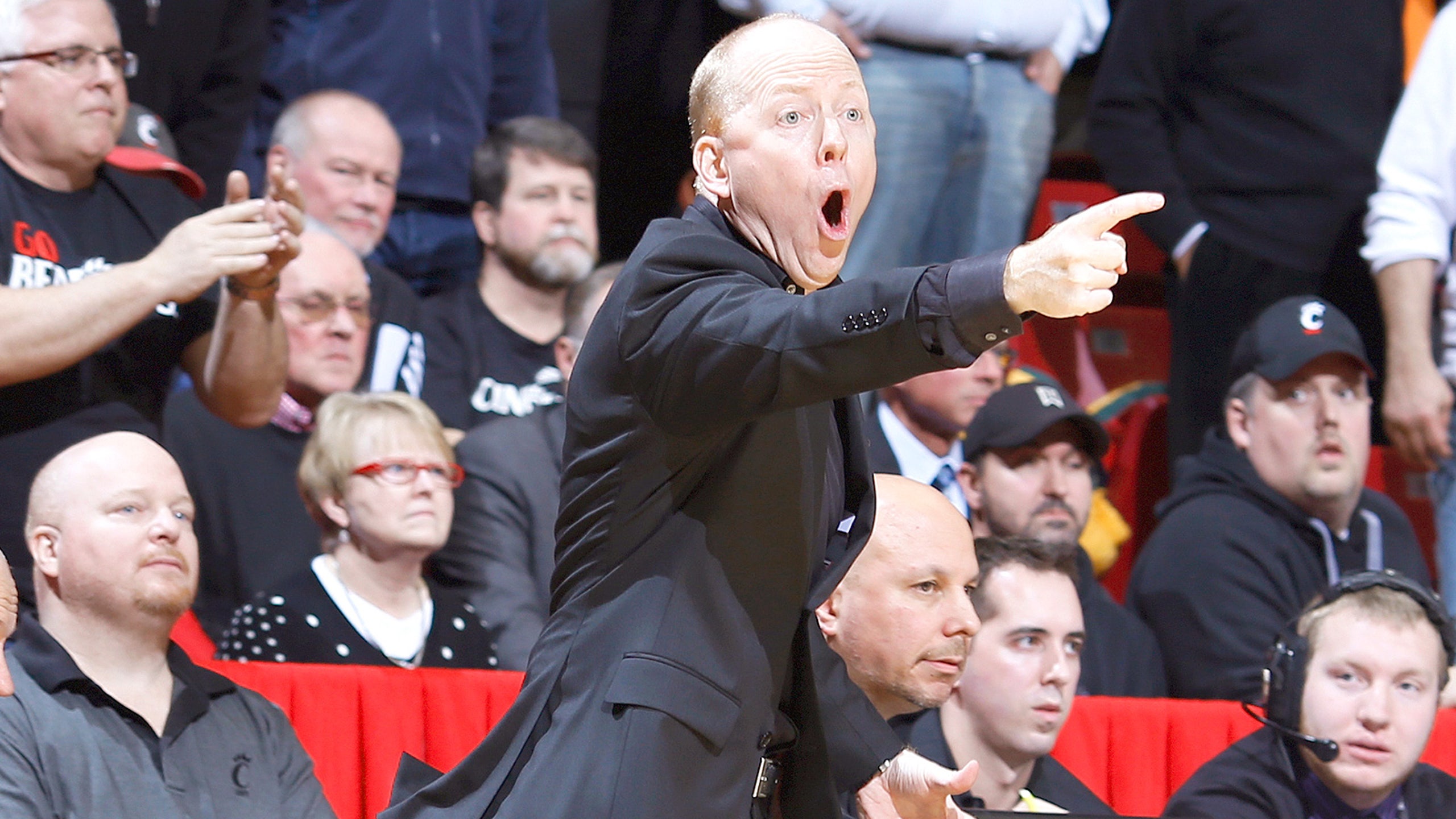 Players restrain Cincinnati Bearcats head coach Mick Cronin after he goes berserk
BY James Parziale • March 1, 2014
Somewhere Jim Boeheim must be scratching his head.
On Saturday, Cincinnati Bearcats head coach Mick Cronin blew a gasket in his team's game against Connecticut after an out-of-bounds call did not go his way. He was restrained by his players, pushing them and coaches out of his way to try to argue with referee Ted Valentine.
Check out the kerfuffle below:
UConn ended up beating Cincy, 51-45. Now, Valentine is the same referee who ejected a fan sitting on the baseline of an Auburn game last week.
Now, considering what Boeheim did against Duke last weekend – coming onto the court and drawing a double technical almost instantly – you wonder how Cronin did not get any type of discipline. In case you didn't see it, here is Boeheim's meltdown:
---
---