College Basketball
College Basketball
Michigan St.-Penn St. Preview
Updated
Mar. 4, 2020 11:15 p.m. ET

(AP) - Denzel Valentine dribbled from the right wing and dunked with ease. Then from the left wing, Michigan State's star effortlessly made a spin move and finished near the rim for a layup.
However, it was just warmups.
''Yeah, it felt good, but I knew I wasn't playing,'' he said.
Valentine looked like he could have been on the court Thursday night when the fifth-ranked Spartans routed Illinois. But he and coach Tom Izzo agreed to let him watch at least another game from the bench while recovering from minor surgery to remove cartilage after injuring his left knee in practice.
Michigan State's medical staff has given Valentine the OK to play and he might at Penn State on Sunday, nearly three weeks after having surgery. But no one is going to pushed him back into action too soon.
''I've got to get him cleared mentally, make sure he's in the proper state,'' Izzo said following a 79-54 win over the Illini. ''Then, I've got to have enough guts to play him because I'm not going to worry about one or two games when no championships are won in January. We're going to make sure for him and for us, that's he's healthy.''
There's a lot at stake for Valentine, who is averaging 18 points, eight rebounds and seven assists for the Spartans. The versatile, 6-foot-5 guard has a future in the NBA. And, Michigan State (15-1, 2-1 Big Ten) seems to have a shot to contend for a national championship.
The last time the Spartans won it all, they had to learn how to play without their leader, Mateen Cleaves. The point guard made his season debut on Jan. 5, 2000, after his teammates were forced to fill his void while he recovered from a stress fracture in his right foot.
Without Valentine in the lineup this season, shooting guard Bryn Forbes scored a career-high 32 points in an overtime victory over Oakland and had a game-high 17 points against Illinois.
''I think we did get a little stronger,'' Forbes said. ''We've learned what we can do without him. Now, to have him back will be a lot better.''
As Valentine cheered from the bench, shooting guard Eron Harris has scored a season-high 27 points; center Matt Costello has averaged 13.3 points; and freshman point guard Matt McQuaid played a season-high 30 minutes at Minnesota and scored a season-high 10 points against Illinois.
''When I get back, things are really going to be rolling,'' Valentine said. ''I think we're the best team in the country. Matt is playing really well right now. He's one of the best centers in the league, if not the country. But a lot of guys are stepping up. That's really good to see.''
Izzo acknowledged, although reluctantly, that Valentine's absence might help his teammates and the entire team in the long run.
''It sure as hell ain't helping me,'' he said. ''Denzel Valentine is a special player.''
Izzo has always known that, but the fact was reinforced while his team was forced to play without him and when he was able to practice Wednesday night. His return made his teammates appear more calm and effective as they prepared to play the Illini.
''When they say one player shouldn't make a difference, it probably shouldn't,'' Izzo said. ''But ours does, and thank God we'll get him back soon.''
Penn State (10-6, 1-2) certainly would prefer if Valentine waited until Thursday against Iowa to return. It's lost five straight to Michigan State and has been beaten up on the boards by 13.2 per game - oddly enough, it's also the average margin of defeat in that streak.
The Nittany Lions were staring at an 0-3 Big Ten start for the fourth straight season - they started at least 0-6 in the last three - after trailing Minnesota by four at halftime on Tuesday. But they erupted for a 54-point second half to turn it around for an 86-77 win, getting a career-high 24 points from Payton Banks, 20 from Shep Garner and 18 from Brandon Taylor.
''Truthfully, I was proud of these guys because there was a big elephant in the room and on our backs because the last three years,'' coach Pat Chambers said. ''So for these guys to step up the way they did and not go, `Oh, here we go again' or `woe is me,' I think our huddles the last six or seven minutes were terrific.''
Penn State has hosted 11 top-5 teams since 2000 and won once, beating Michigan 84-78 in February 2013.
---
---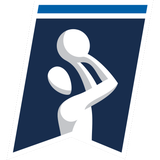 Get more from College Basketball
Follow your favorites to get information about games, news and more
---