College Basketball
College Basketball
Michigan-Purdue Preview
Updated
Mar. 4, 2020 12:02 p.m. ET

Purdue easily handled one upset-minded team in its Big Ten tournament opener and will seek to knock off another in Saturday's semifinals.
The 13th-ranked Boilermakers will try to deal a blow to Michigan's NCAA Tournament hopes while advancing to their first conference title game in seven years.
Purdue, the fourth seed in Indianapolis, blew out No. 12 seed Illinois 89-58 on Friday. The Illini beat 20th-ranked Iowa 68-66 on Thursday, but the Boilermakers avoided that fate by outshooting them 58.3 percent to 39.3 and holding a 42-24 rebounding edge.
Isaac Haas had 16 points on 8-of-9 shooting in 18 minutes off the bench to lead five players in double figures.
"When you're in a tournament and playing back-to-back days, it's a struggle on your body. To be able to get a game like this and be able to get rest for all of our core guys, it's a good feeling," forward Vince Edwards said. "I feel like it will be an advantage for us."
Purdue (25-7) will face a Michigan team that knocked off the league's regular-season champ, No. 10 Indiana, 72-69 on Friday on Kameron Chatman's 3-pointer with 0.2 seconds left. The sophomore swingman, averaging 2.8 points, is 8 of 28 from beyond the arc this season.
Zak Irvin scored 17 points after having 19 in a 72-70 overtime win against Northwestern on Thursday, including the go-ahead basket with 3.3 seconds left.
The Wolverines (22-11) lost four of their final five regular-season games, a stretch that followed leading scorer Caris LeVert's last appearance in a Michigan uniform. LeVert is done for the season because a nagging leg injury, and the team's other senior, Spike Albrecht, went out in December following hip surgery.
"We battled a lot of adversity during the year," coach John Beilein said. "At the same time, as this year has gone on, we have gotten better and better and better."
The Wolverines split their two games with Purdue, beating the then-No. 18 Boilermakers 61-56 in Ann Arbor on Feb. 13.
Irvin matched a season high with 22 points, scoring 16 in the second half and five in a game-ending 11-0 run. Derrick Walton Jr. scored six points during that rally but has missed all 10 of his shots in Michigan's two tournament games while totaling four points.
"We have to play harder than Michigan. Playing a team that beat you will motivate us. It was a terrible feeling in that locker room," Boilermakers guard Rapheal Davis said.
Irvin was held to seven points on 2-of-10 shooting in an 87-70 loss at then-No. 20 Purdue on Jan. 7. A.J. Hammons led the Boilermakers with 17 points on 7-of-10 shooting and four blocks, while Muhammad-Ali Abdur-Rahkman tried to keep the Wolverines afloat with a career-best 25 points.
The sophomore guard, averaging 8.0 points, has reached double figures in a personal-high three straight games after scoring 15 against Indiana.
The Boilermakers are looking to reach the Big Ten championship game for the first time since claiming their lone tournament title in 2009. They lost 71-51 to top-seeded Wisconsin in last year's semifinals.
Michigan reached the title game in 2014, losing to Michigan State, and had a title victory over Purdue in the Big Ten's inaugural 1998 tournament later nullified by NCAA sanctions.
---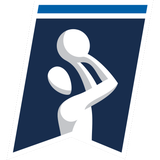 Get more from College Basketball
Follow your favorites to get information about games, news and more
---