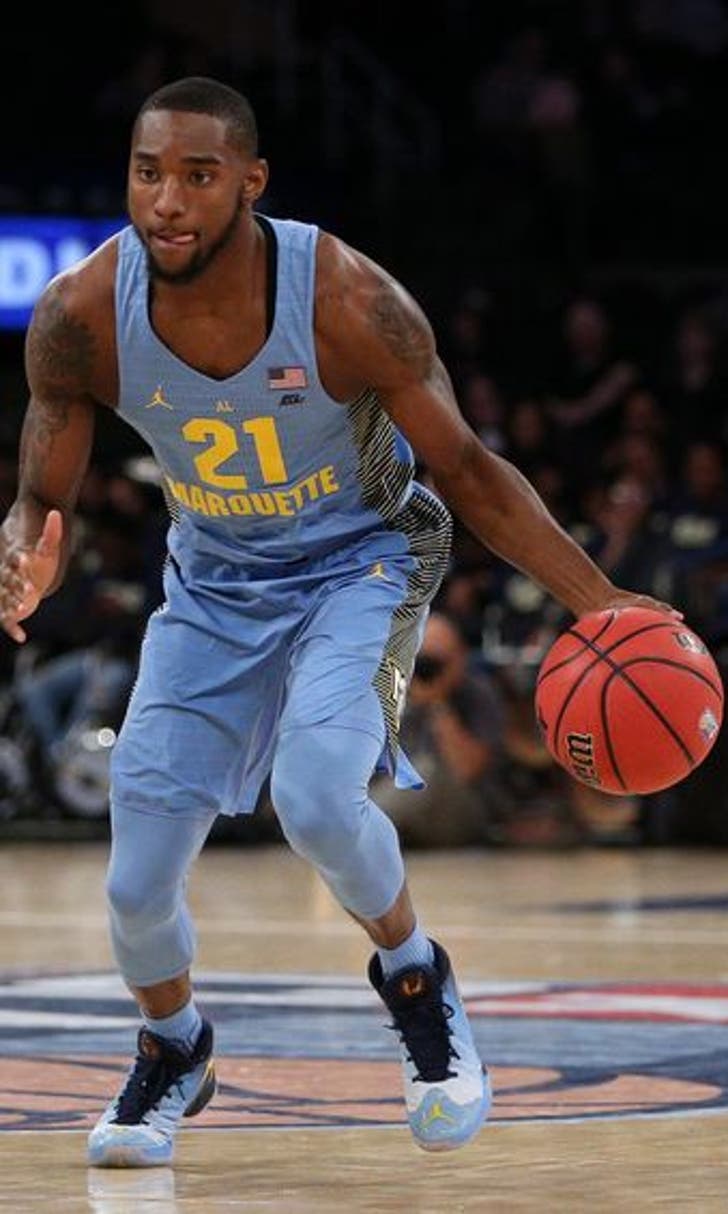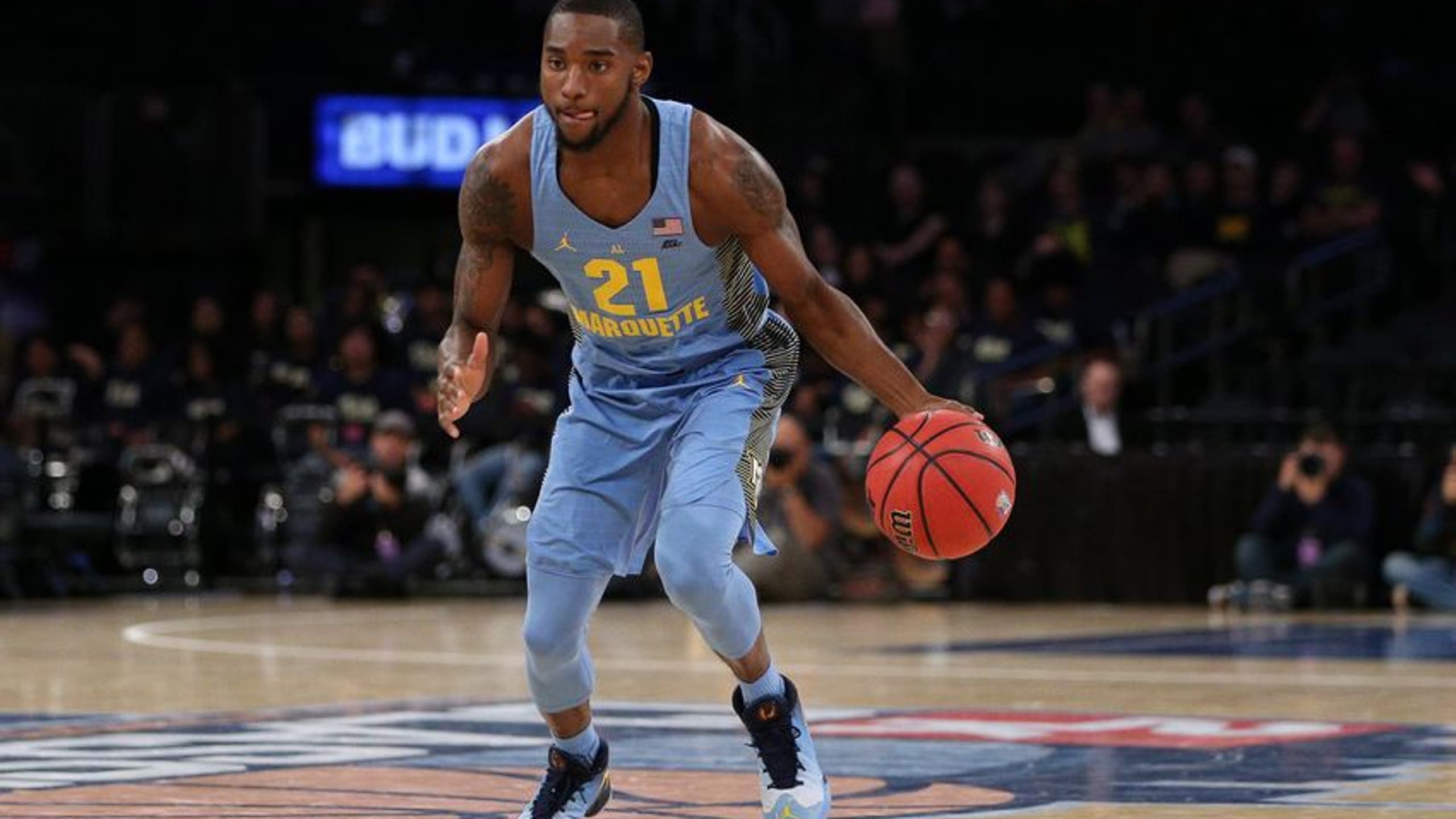 Marquette Basketball: Sophomore guard is leaving Golden Eagles
BY Fansided and Carmine Carcieri/FanSided via Busting Brackets • December 16, 2016
Traci Carter has opted to transfer out of the Marquette basketball program to be closer to his family.
Just a month into the 2016-17 campaign, two Big East players, St. John's Yankuba Sima and Georgetown's Isaac Copeland, have already opted to leave their respective schools. Another key Big East piece has decided to follow the same path, as Marquette point guard Traci Carter announced his option to transfer earlier this week.
Carter cited family issues as one of the main reasons for his shocking decision.
From Milwaukee Journal Sentinel:
It's a decision that Carter says he has considered for a long time but didn't share with his teammates or coaches until a few days ago.

"A big factor that played into me transferring is my family," Carter said Wednesday night. "I wanted to be closer to my family. There's an old saying, 'Nothing lasts forever.' So I think it was just my time to go. …

"It's been tough being away from my family, so far (away). I miss them a lot, so that's been tough. There's been some problems back home."

The 6-foot point guard from Philadelphia added that those problems were what motivated his decision to leave at this time. Carter is looking to transfer to a school closer to his hometown but has yet to decide where he may go.

"I'm still figuring that out," he said.
Carter, who is a native of Philadelphia, PA, was a former four-star recruit in Steve Wojciechowski's first true recruiting class. The point guard took a back seat to lottery pick Henry Ellenson, but he helped man the backcourt immediately alongside Haanif Cheatham.
The 6'0″, 175 pound youngster is a great on-ball defender and has shown a lot of potential. However, Carter's role was clearly falling off due to his ineffective play and the improvements of the players around him.
With so many bodies competing for positioning in the backcourt, Carter's off-court family issues were likely the last straw.
Going back to his freshman season, Carter averaged 5.4 points, 4.6 assists, 2.5 rebounds and 1.5 steals per game. He was inefficient (34 percent from the field and 31 percent from deep) and struggled with turnovers (2.3 giveaways a game), but his passing skills, vision and ability to run a competent offense gave him promise for the future.
Unfortunately, Carter couldn't take his development to the next level. Before the news broke of the point guard's transfer, he was averaging 4.3 points, 3.6 assists and 2.1 rebounds through the eight games he played in. His efficiency increased (57 percent from the field and 43 percent from three) and his turnovers went down, but his minutes also dipped from 24 a game in 2015-16 to just 16.3 per night in 2016-17.
With Carter gone, freshman Markus Howard, UNC Asheville transfer Andrew Rowsey and Cheatham will have duke it out for the chance to start at point guard. In the team's last game against Wisconsin, Cheatham, Howard and Jajuan Johnson started in the backcourt, while Rowsey played a hefty 24 minutes off the bench.
Marquette is still a likely NIT team without the services of Carter. They lose a depth piece defensively, but they still have the firepower on both ends of the floor to compete with some of the better teams in the Big East. This hurts the Golden Eagles more in the long run than anything.
More from Busting Brackets
This article originally appeared on
---
---