College Basketball
College Basketball
Kentucky-South Carolina Preview
Updated
Mar. 4, 2020 6:52 p.m. ET

Recall last season's meetings between Kentucky and South Carolina and one might immediately pass the next off as a waste of time. It's probably a valid response when one team converts more field goals in 40 minutes than the other did in 80.
But the Wildcats are no longer a near or unanimous No. 1 the way they were in those games. And the Gamecocks aren't blindly scrambling for their first respectable season under Frank Martin.
Instead, when they meet Saturday in Columbia, one will fall from a three-way tie atop the SEC and the other will have done away with possibly the biggest threat standing in the way of a regular-season crown.
The teams find themselves here with a little give on the part of No. 22 Kentucky (18-6, 8-3) and plenty of take from South Carolina (21-3, 8-3). The Wildcats won last season's meetings by an average score of 67.5-43.0, limiting the Gamecocks to 25 field goals on 23.1 percent shooting.
John Calipari's team marched on unbeaten until the national title game, while Martin settled for a 17-16 season after going 28-38 in his first two at the school.
The improvement hasn't been so subtle this season.
While no longer in the Top 25 and long departed from their 15-0 start, the Gamecocks followed last Saturday's 81-78 victory at then-No. 8 Texas A&M with Wednesday's 94-83 home win over LSU - the other team that enters Saturday at 8-3 in the league.
A treble of consecutive victories over each of the teams closest to them in the standings is the next step, which would also secure them their first 22-win season since finishing 23-15 in 2005-06.
"Enjoy being tied for first place. You've earned it," Martin told his team after the win over the Tigers. "But it's not time to celebrate."
Sindarius Thornwell scored 24 points, and the team's No. 2 scorer has averaged 19.2 on 41.2 percent shooting in his last five after posting 11.6 and 34.2 marks through 19 games. Top scorer Michael Carrera is at 20.3 points on 55.8 percent in his last seven after scoring 11.6 on 47.1 through 17.
Kentucky has won eight of the last nine meetings, but the loss came under circumstances similar to now with then-No. 17 Kentucky falling 72-67 at South Carolina on March 1, 2014. Dating to that win, Thornwell has averaged 16.0 points in three meetings, but it's come on 27.3 percent shooting.
While the Gamecocks are 13-0 at home for the first time since 1997-98 - when they lost their 14th game to eventual national champion Kentucky to end a 22-game home streak - the Wildcats are 2-5 on the road with four losses coming against unranked SEC foes.
There's also the matter of Kentucky having some key players either out, questionable or at least limited.
"I think if you look around the country, everybody on the road is struggling. When you're not a dominating team, it's hard to win on the road. ... I'd like to see how we respond," Calipari said.
"We don't have Alex (Poythress). Dom(inique Hawkins) is still probably 80 percent. Jamal (Murray) didn't practice (Thursday). He bumped knees and did it in the game, so he didn't practice. It'll be - this is a great test for us. They don't lose many games there and they're playing well."
So is Kentucky after Tuesday's 82-48 win followed a 80-61 win over Florida last Saturday. Both were at home, but the Wildcats shot a combined 51.8 percent and hit 53.7 percent of their 3-pointers.
Most of that's came from Murray, who had 24 points versus Georgia after a personal-best 35 against Florida and went a combined 14 of 20 from long range.
Calipari focused on the other end, where the Wildcats held the Bulldogs to 22.0 percent - reminiscent of some of those 2014-15 efforts.
"Now, we are back playing defense. We are really working on our team defense," he said. "If you make it an emphasis, they will do it."
---
---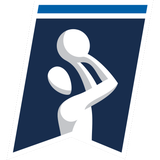 Get more from College Basketball
Follow your favorites to get information about games, news and more
---