College Basketball
College Basketball
Kansas St.-Kansas Preview
Updated
Mar. 4, 2020 2:18 p.m. ET

Kansas' winning streak is lengthy enough to include a smaller streak against a single opponent.
The top-ranked Jayhawks have already beaten Kansas State twice during their 11-game surge and again face the Wildcats on Thursday in Kansas City with a trip to the Big 12 tournament semifinals on the line.
The conference regular-season champions enter the postseason after Saturday's 85-78 home win over then-No. 21 Iowa State, and they do so with a little more experience than in years past. Success this season has been defined more by guys who have stuck around rather than talented underclassmen rushing to the NBA.
"I'm proud of this team," coach Bill Self said. "I've been proud of teams before, but when you have lottery picks or guys like that where you know you have better players who perform at a very high level, the chances are you'll be successful.
"This team I think we have terrific players, but I think this team has earned its stripes as much as any team we've had here."
Perry Ellis is one of them, and the senior has averaged 21.0 points on 60.0 percent shooting in the last two games as well as 16.6 on 62.5 percent in his last seven against the Wildcats.
Fellow upperclassman Frank Mason III has been efficient for a longer stretch, averaging 14.5 points and shooting 56.9 percent, including 12 of 23 from 3-point range, over the last eight games.
Devonte' Graham has joined him lately with 14.5 points in the last two while hitting 7 of 12 from deep, helping Kansas (27-4) make 46.1 percent of its 3-point attempts while limiting opponents to 37.1 percent overall in the last six games.
"The reality of it is I couldn't be more confident of these guys moving forward," Self said.
The second and seventh victories on the winning streak came against Kansas State by an average of 13.5 points with the Jayhawks limiting the Wildcats to 39.6 percent.
Kansas is also 8-0 against K-State in the Big 12 tournament, which includes a 70-54 victory in the 2013 championship game that marks the Jayhawks' most recent title.
The eighth-seeded Wildcats (17-15) - along with Kansas, Baylor and Texas - have played more games against the Top 25 than anyone in the nation, but they've gone 1-11 in those contests.
The victory, however, was an 80-69 home win over then-No. 1 Oklahoma on Feb. 6 that was their second straight against the nation's top-ranked team. The other was a 2010-11 victory over Kansas.
"It is definitely going to be challenging, the No. 1 team in the country," said top scorer Justin Edwards, who's shot 25.0 percent in four career games against the Jayhawks. "Like coach said, we have to go back to the hotel, get rested and hopefully be energized for tomorrow."
The Wildcats opened the tournament with Wednesday's 75-71 win over Oklahoma State behind Dean Wade's career-high 20 points. The freshman forward has averaged 14.3 points on 61.9 percent shooting in the last three games.
The team is now after its first consecutive wins since ending the 2015 portion of the schedule with three in a row, and it'll take four straight for them to earn an NCAA tournament berth.
"There should be no pressure on us," said coach Bruce Weber, whose team's 48.4 field goal percentage and 39.2 3-point mark in the last three games is up from 42.6 and 29.0 before that. "We just have to come and play and enjoy the opportunity. That's what we've talked about."
---
---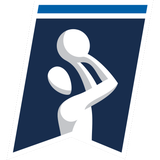 Get more from College Basketball
Follow your favorites to get information about games, news and more
---