DeMarcus Cousins takes a shot at George Karl for insulting Seth Curry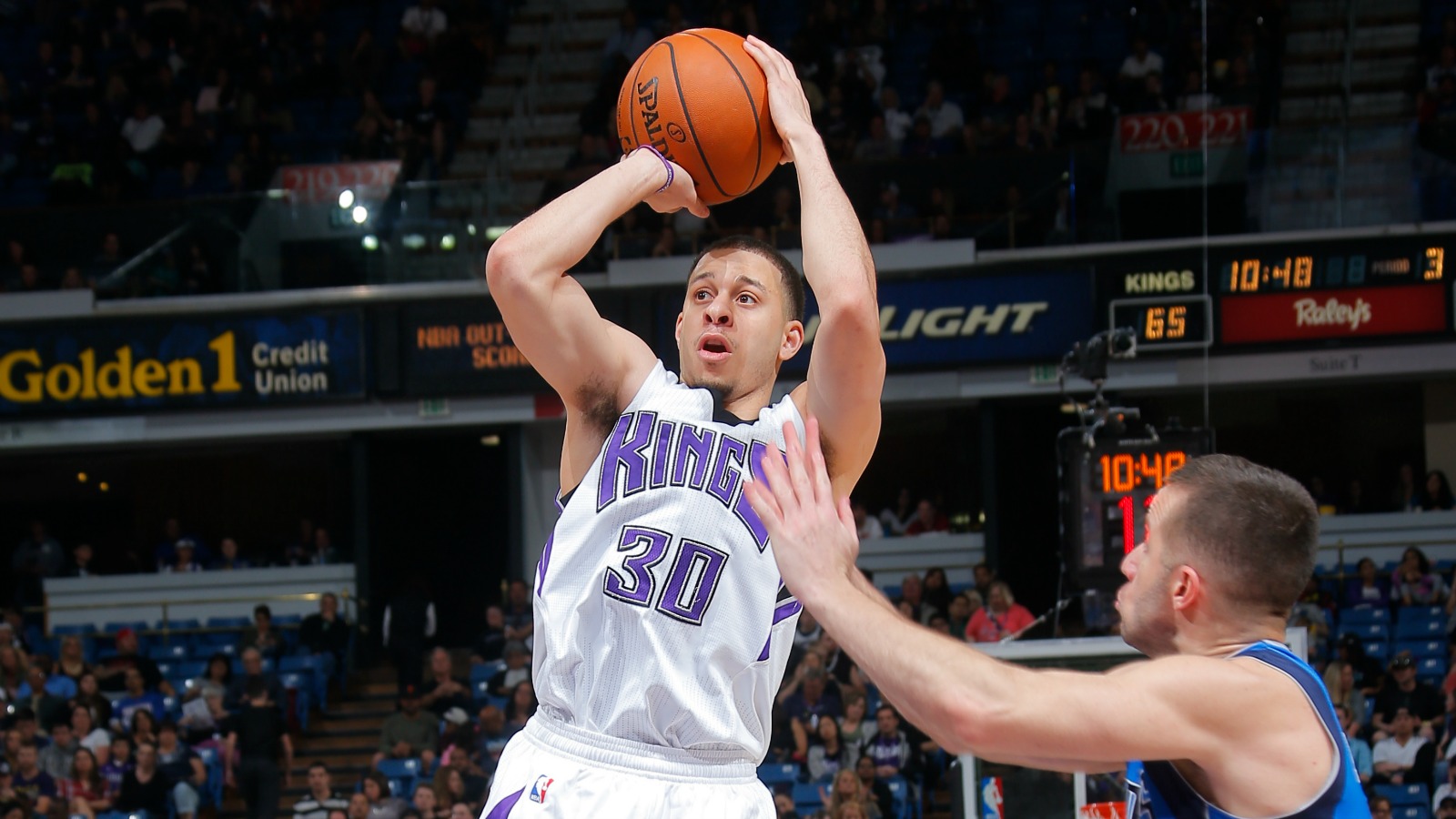 It appears DeMarcus Cousins' and George Karl's longstanding feud is only going to worse before it gets better.
Over the weekend, Karl said that Seth Curry — who was inserted into the starting lineup two games ago — had "a couple years" left in the NBA. While Karl was trying to compliment Curry's skill set, it's difficult not to see that remark as a slight, if not disrespectful altogether.
Curry scored 14 points in the Kings' 133-111 win over the Mavericks on Sunday — Sacramento's second 22-point victory with Curry as a starter — and was interviewed after the game. Cousins, always looking to take a jab at Karl, decided to interrupt the interview and mock Karl's assessment of Curry's future in the NBA:
Cousins, who's been criticized as a teammate in the past, clearly roots for and sticks up for his guys more than most give him credit for. But he also gets in his digs whenever he can, which can come off as immature and hurts his reputation.
Curry reportedly tweeted a snake emoji after Karl's comments, which he quickly deleted. That is a reference to Cousins' "snakes in the grass" tweet — which was supposedly about Karl — from last summer.
That said, it seems as if Curry is finally finding his niche in the league, and Karl's assessment could be a bit conservative for the 25-year-old. In fact, his future is probably brighter than Karl's.
Jovan Buha covers the NBA for FOX Sports. Follow him on Twitter: @jovanbuha.