Report: Cavs looking to sign and trade Kevin Love this summer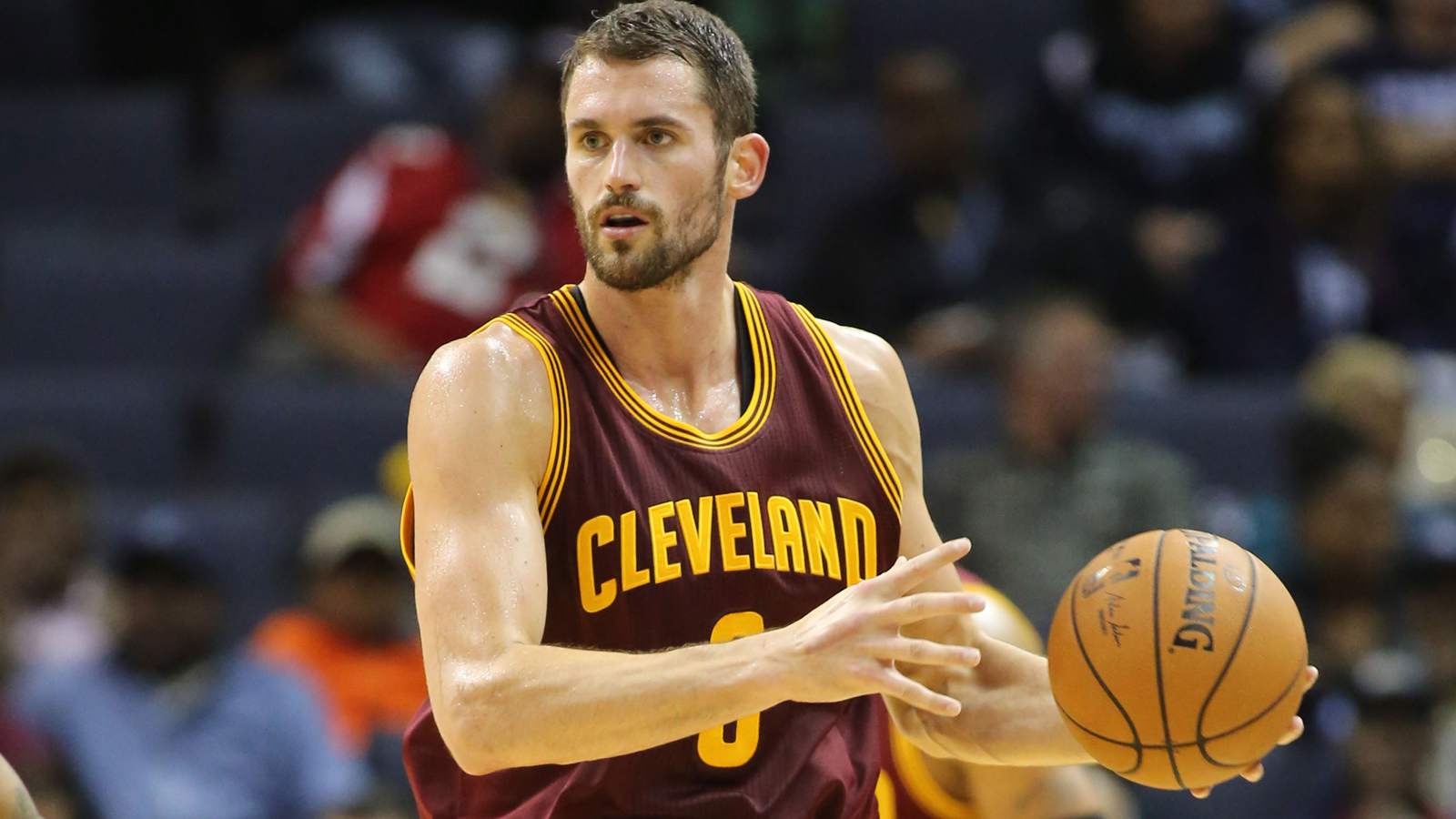 Kevin Love's free agency this summer remains arguably the prickliest enigma, among many, in the upcoming Cleveland Cavaliers offseason.
A recent report from Grantland's Zach Lowe potentially sheds some light on what may happen. Here's Lowe:
"Griffin has repeatedly said the Cavs plan to keep Love, but plugged-in executives around the league continue to predict the Cavs will sign-and-trade Love after advancing so far without him. That would unclutter the power forward spot, and if the Cavs can recoup rotation players and picks, they'd have to at least consider it. Love needs the ball to live up to a max contract, and even Griffin has told me that watching LeBron carry a misfit cast within two wins of the title taught him a lot about the kind of supporting cast he wants around his centerpiece.
"'LeBron needs to have the ball so much for you to be as good as you can be, and you need to be very selective about the guys who get to have it when he doesn't,' Griffin said. 'You cannot have too much ball dominance around him.'"
As for landing spots in a Love trade, Lowe is mum. We'll see if more spills out in the coming days.
(h/t Zach Lowe, Grantland)
Photo Credit: USA Today Sports