Report: Warriors in talks to hire Steve Nash as part-time consultant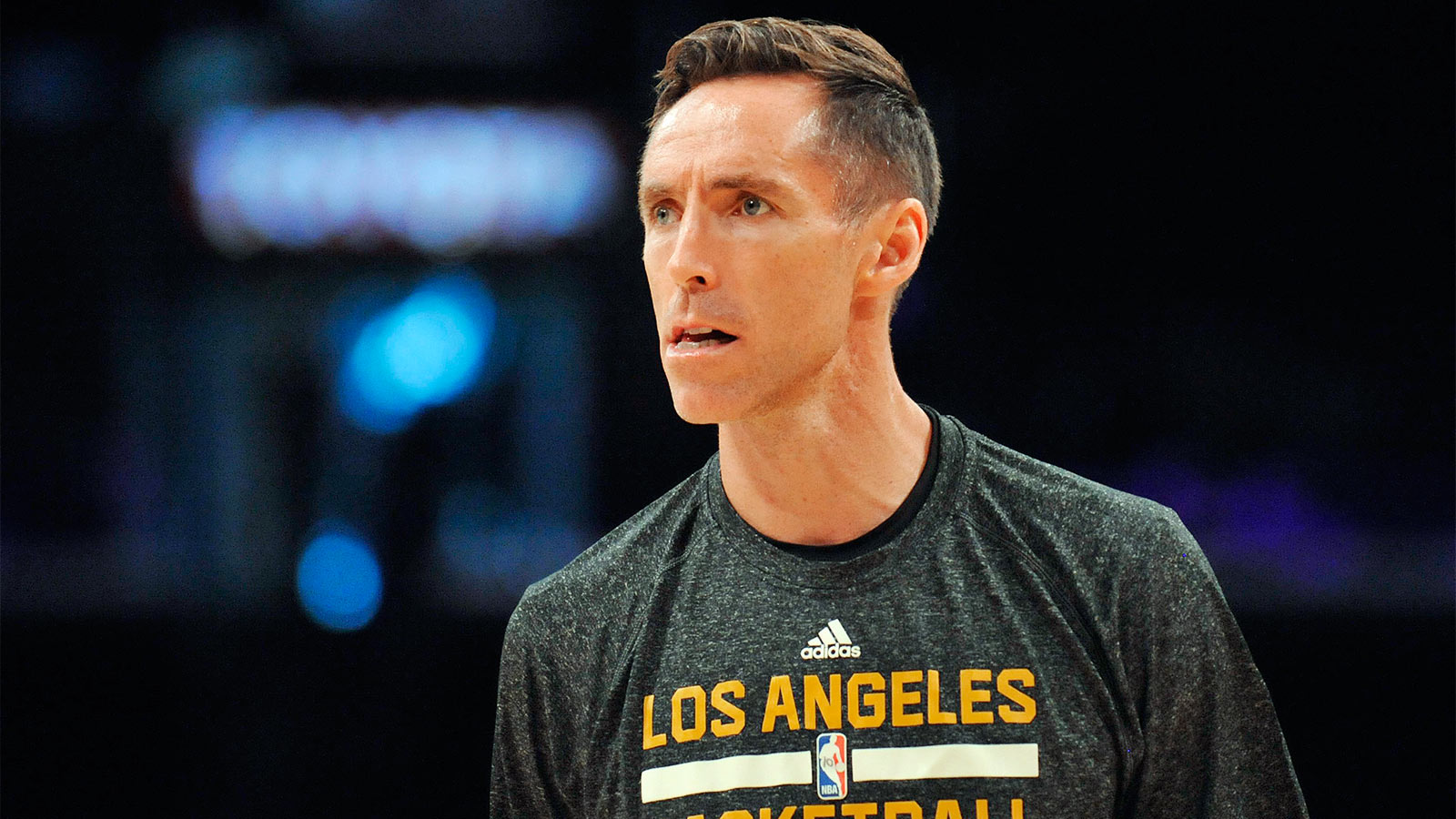 The Golden State Warriors are reportedly in "advanced negotiations" to hire two-time MVP Steve Nash as a part-time player development consultant, ESPN.com reports.
Nash, who announced his retirement from the NBA in March, has reportedly been recruited by Warriors head coach Steve Kerr and team president Rick Welts — who both worked closely with Nash when he was with the Phoenix Suns — to work with the team on individual skill drills for a few days per month.
According to the report, Nash will serve as an "occasional tutor" to the Warriors' guards, which makes sense. Reigning MVP Stephen Curry has drawn a lot of comparisons to Nash since entering the league in 2009, and his backcourt mate Klay Thompson and Nash share an agent.
Last season, Nash worked with Los Angeles Lakers rookie Jordan Clarkson, who credited Nash with helping to improve the pace of his game. This summer, Nash has reportedly expanded his clientele to include Kemba Walker, Dante Exum, C.J. McCollum and Jeremy Lin.
The Warriors aren't the first team to reach out to Nash this year. According to ESPN, two other organizations have approached the eight-time NBA All-Star to actually have Nash play:
"Sources said as recently as late June — when Nash played in longtime teammate Dirk Nowitzki's annual charity baseball game — the Dallas Mavericks were still hoping to lobby Nash to consider unretiring and reuniting with Nowitzki as a spot-duty point guard for the coming season. ESPN.com reported in March that the Cleveland Cavaliers — at the behest of Cavs general manager David Griffin and former Cavs exec Raja Bell, also former Nash colleagues in Phoenix — likewise tried last season to persuade Nash to push for a buyout from the Lakers that would allow him to team up with LeBron James in Cleveland as a third point guard.
"But Nash has been adamant since October that if he were physically able, he would play for the Lakers only. Nash ultimately was limited to 65 regular-season games in two seasons in L.A. thanks to a stubborn and debilitating nerve condition that has plagued him since he suffered a broken left leg in his second game as a Laker on Oct. 31, 2012."
(h/t ESPN.com)