A three-foot LeBron James bobblehead can be yours for $850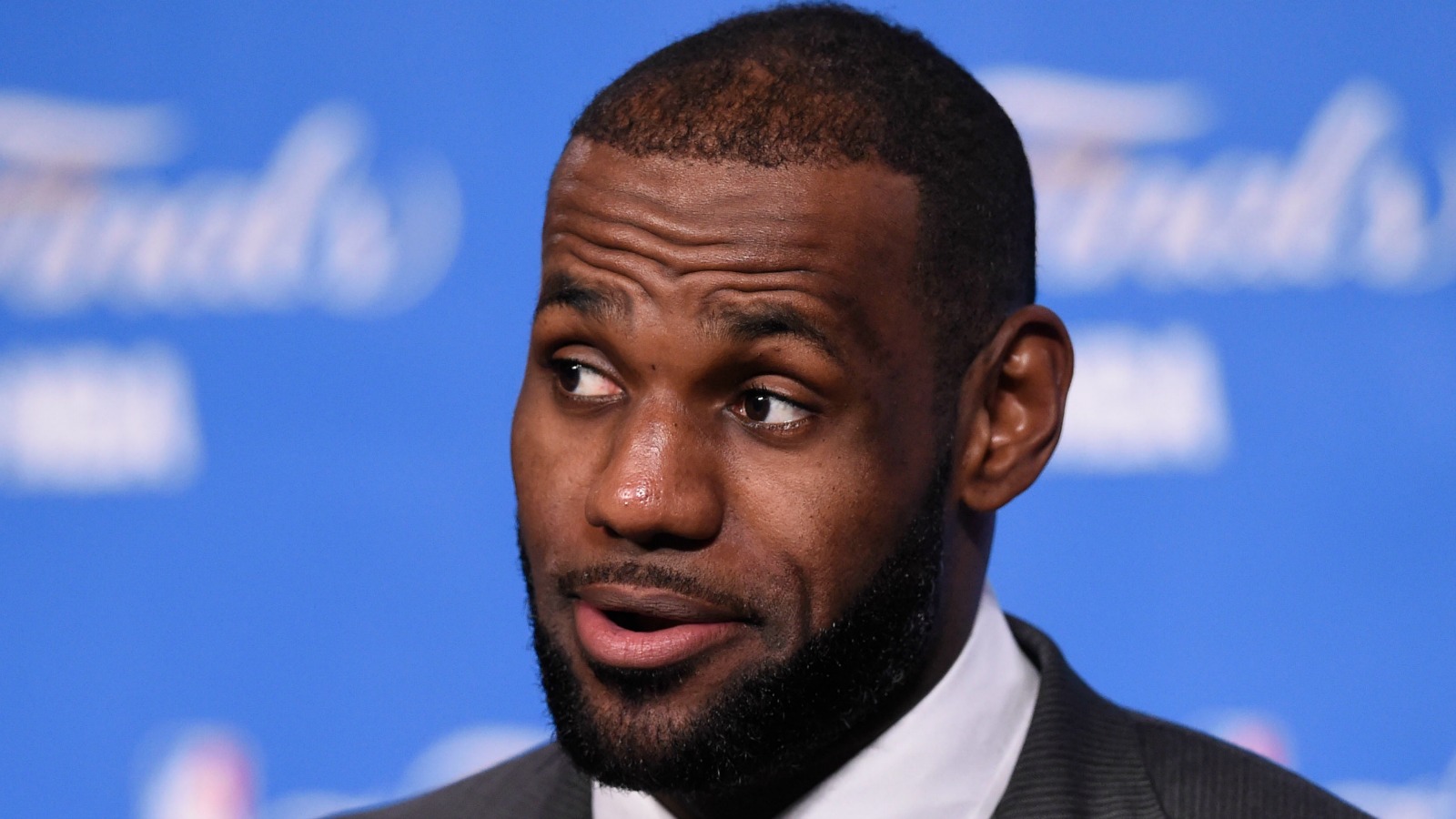 The marketing of the NBA champion Cleveland Cavaliers. No one is bigger than LeBron James, of course. How big?
The National Bobblehead Hall of Fame in Milwaukee is in the process of making a series of Cavs bobbleheads, including one of the King himself.
There will also be a special edition LeBron James bobblehead measuring three-feet tall that will set you back $850.
According to Cleveland.com, a dozen total bobblehead models will be made by the museum to celebrate the Cavs' title, including a trio of miniature 3.5 inch models featuring LeBron with Kyrie Irving and Kevin Love.
Most will be eight inches tall and will sell for $30 — or 30 bucks in Milwaukee basketball parlance. They won't be ready until November. The players will be wearing dark jerseys, like the ones worn in Cleveland's clinching Game 7 victory at Oakland. But Phil Sklar of the museum said they might be available in red as well. They will be numbered to 2,016 for each player, though some – like James – might have a higher production, he said. The Cavs bobbleheads: LeBron James (Regular and MVP), Kyrie Irving, Kevin Love, Matthew Dellavedova, Iman Shumpert, Tristan Thompson, JR Smith, Moondog (mascot), and a mini set of 3 (James, Irving and Love) are about 3.5 inches each.
Preorder your official @cavs 2016 NBA Championship Limited Edition Bobbleheads now! https://t.co/31G8vTR9nR pic.twitter.com/h8nuGTrwKd

— Bobblehead Hall (@BobbleheadHall) June 20, 2016