Phillies rookie Maikel Franco draws comparisons to Albert Pujols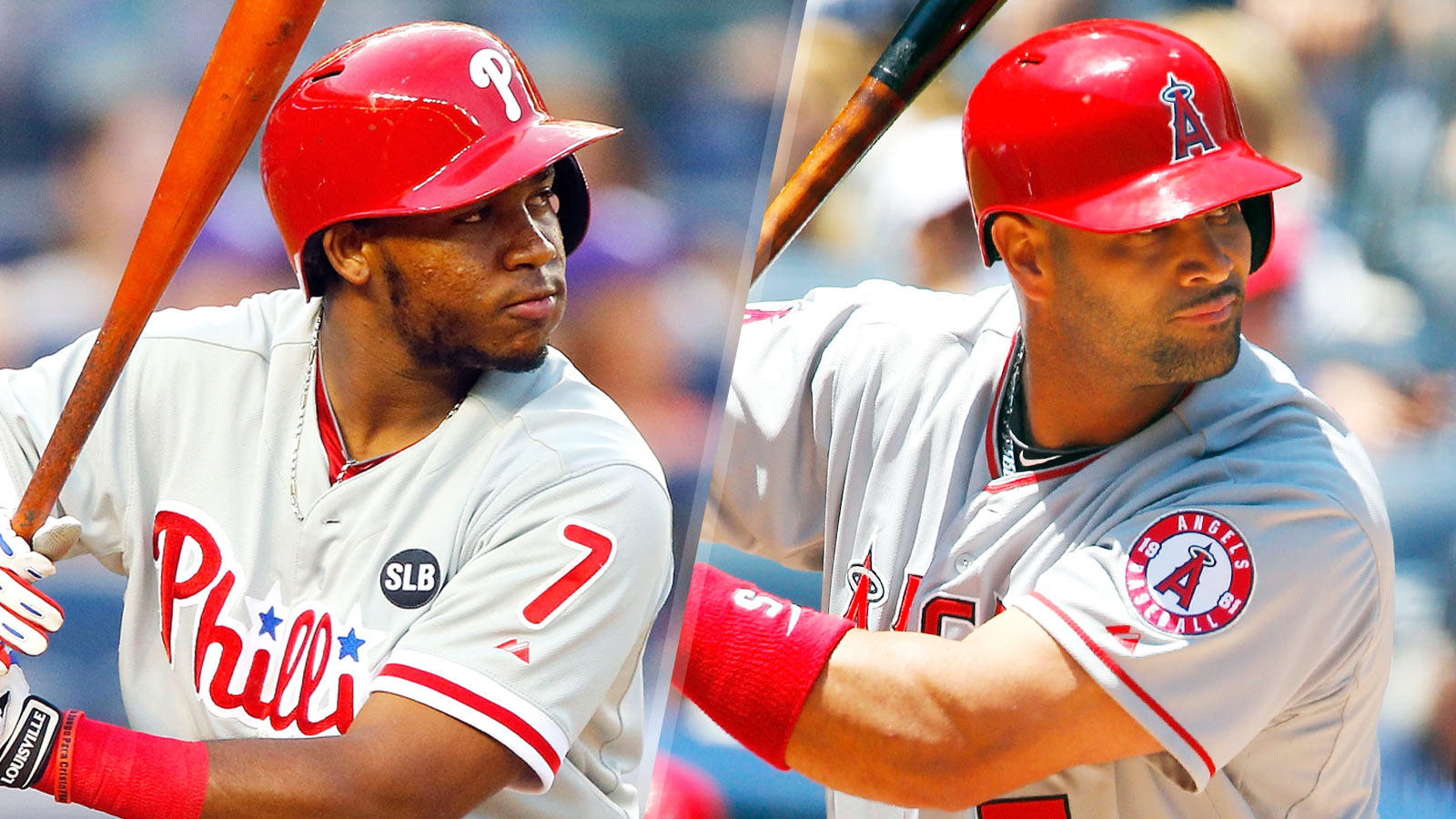 Maikel Franco has taken baseball by storm in June, asserting himself as one of the game's best young players, and drawing some flattering comparisons as well.
In 41 games in his rookie season with the Philadelphia Phillies, the 22-year-old Dominican is hitting .304/.349/.559 with 10 home runs and 32 RBI.
His hitting prowess and mechanical similarities to fellow countryman Albert Pujols have those around the league comparing Franco to the slugger.
"He's got similarities to Pujols with his mechanics," pitcher Kevin Correa said. "Obviously, they're both kind of similar in build. But it's more, I think, the approach as far as they really let the ball travel and keep their hands close to their body.
"[Franco] can hit the ball to all fields with all power. You see him [when] he gets a pitch away, he hits a ball the other way, gets a base hit [and] scores a couple runs. He had a home run with two strikes where he kind of shortened up and hit it out, and then 3-0 he hit a good pitch where he was able to get big on it and really hit it far. It's just similar to Pujols' approach, I think."
Franco's patient and opportunistic approach at the plate has brought on much success for the young corner infielder so far in his rookie campaign.
"I think similar to Pujols, they're just up there with a good approach and trying to hit the ball hard, and it results in a lot of home runs," Correa added. "So, it's a little different talent than most home run hitters you see, where that's what they're trying to do."
(h/t Philadelphia Inquirer)