Padres got what they paid for in suspended A.J. Preller
The Padres knew what they were getting in A.J. Preller. They knew, for lack of a better phrase, that he lived on the edge.
They knew, specifically, that baseball had suspended Preller for one month in the late 2000s while he headed the Rangers' international operations.
And still, the Pads bought in.
The bill came due on Thursday, when baseball took the extraordinary step of suspending Preller for 30 days without pay following an investigation into his trade of left-hander Drew Pomeranz to the Red Sox.
The damage to Preller's reputation — and by extension, to the Padres' image — will be difficult to repair. But the suspension likely will have little practical impact on the franchise; GMs rarely complete transactions in September and October.
The #Padres have released the following statements in response to the findings of MLB's investigation: pic.twitter.com/YI1NCBUPDw

— San Diego Padres (@Padres) September 15, 2016
Padres ownership, which has backed Preller through two disappointing seasons, stood behind him again in a prepared statement, in part because the team is banking on him to make its latest rebuilding program a success.
Many rival executives will be less forgiving, but to what end? They were leery of Preller before, and still made deal after deal with him. As one exec said in a text, "TEAMS NEED GOOD PLAYERS."
Therein lies the rub.
Baseball operated without a template in determining Preller's punishment; no general manager in recent memory has been suspended for such an infraction. Still, some execs believe the penalty for Preller should have been harsher, particularly since he had been disciplined before.
One exec went so far as to equate Preller's actions to "fraud," contending that the damage extended to other franchises that wanted to trade pitching to the Padres' eventual partners — the Red Sox, Marlins and White Sox — but lost out to a GM operating in a duplicitous fashion.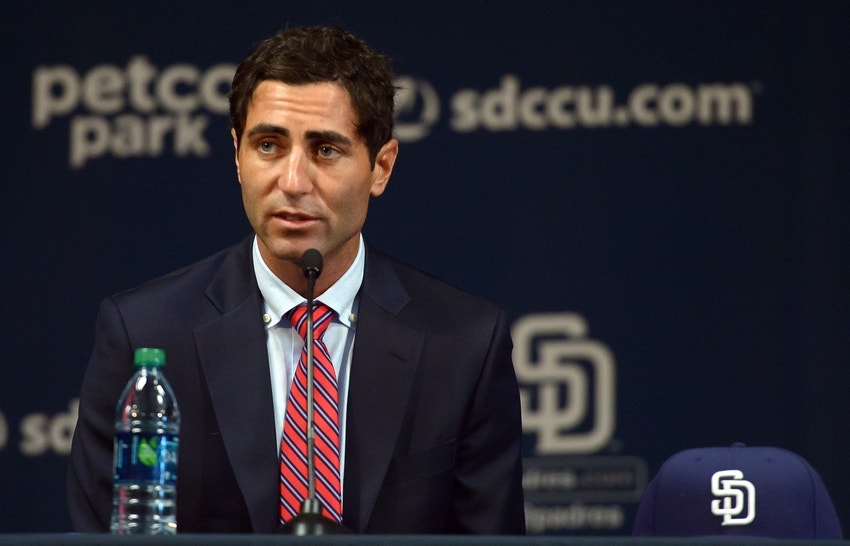 The Padres, according to a report by ESPN's Buster Olney, deviated from industry standards by keeping two sets of medical files on players — the first for internal purposes, the second to share with other clubs.
Olney reported that all teams feed medical information into a central database, operating on something of an honor system — but that the Padres, by holding back certain details, sought a competitive advantage in trades.
Pomeranz and other players traded by the Padres were taking oral medications that the team did not disclose, sources told FOX Sports. That wasn't the only issue; right-hander Colin Rea made one appearance after getting traded from the Padres to the Marlins, and might require Tommy John surgery.
The teams reworked that deal, with Rea returning to the Pads and pitching prospect Luis Castillo returning to the Marlins. The Red Sox received no such remedy — Pomeranz has been healthy — and baseball does not plan to further punish the Padres, according to sources.
Padres executive chairman Ron Fowler, managing partner Peter Seidler and president and CEO Mike Dee issued a joint statement that said in part, "Rest assured, we will leave no stone unturned in developing comprehensive processes to remediate this unintentional, but inexcusable, occurrence."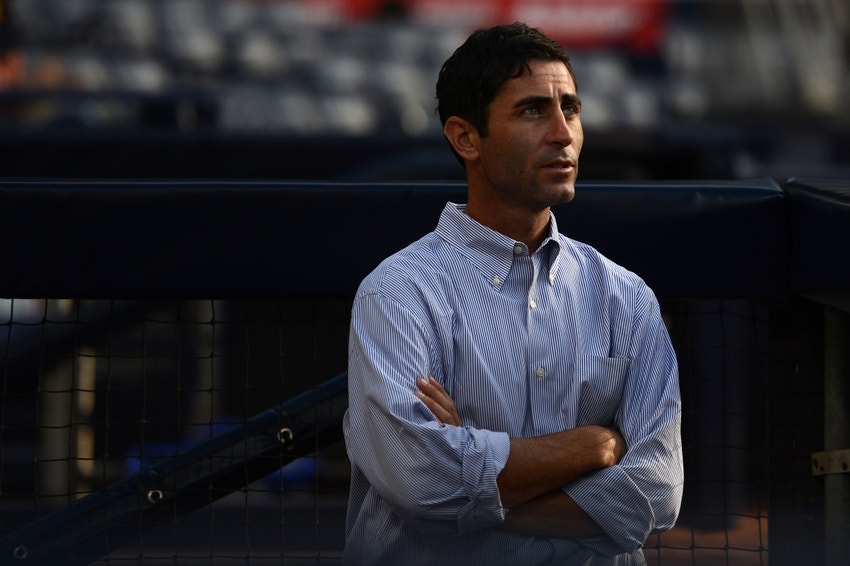 Preller, in his own statement, said in part, "I want to emphasize that there was no malicious intent on the part of me, or anyone on my staff, to conceal information or disregard MLB's recommended guidelines."
Really?
If all this were a mere accident, Preller probably would not have been suspended. In his statement, he also said, "This has been a learning process for me." It should not have been, not in his second offseason as a GM.
The day Preller was hired in Aug. 2014, I wrote a column asking whether the whispers about him in the industry stemmed from competitive envy or legitimate concern.
Rangers GM Jon Daniels, Preller's former boss as well as a fraternity brother and roommate of his at Cornell, defended his friend at the time, calling him one of "the good guys."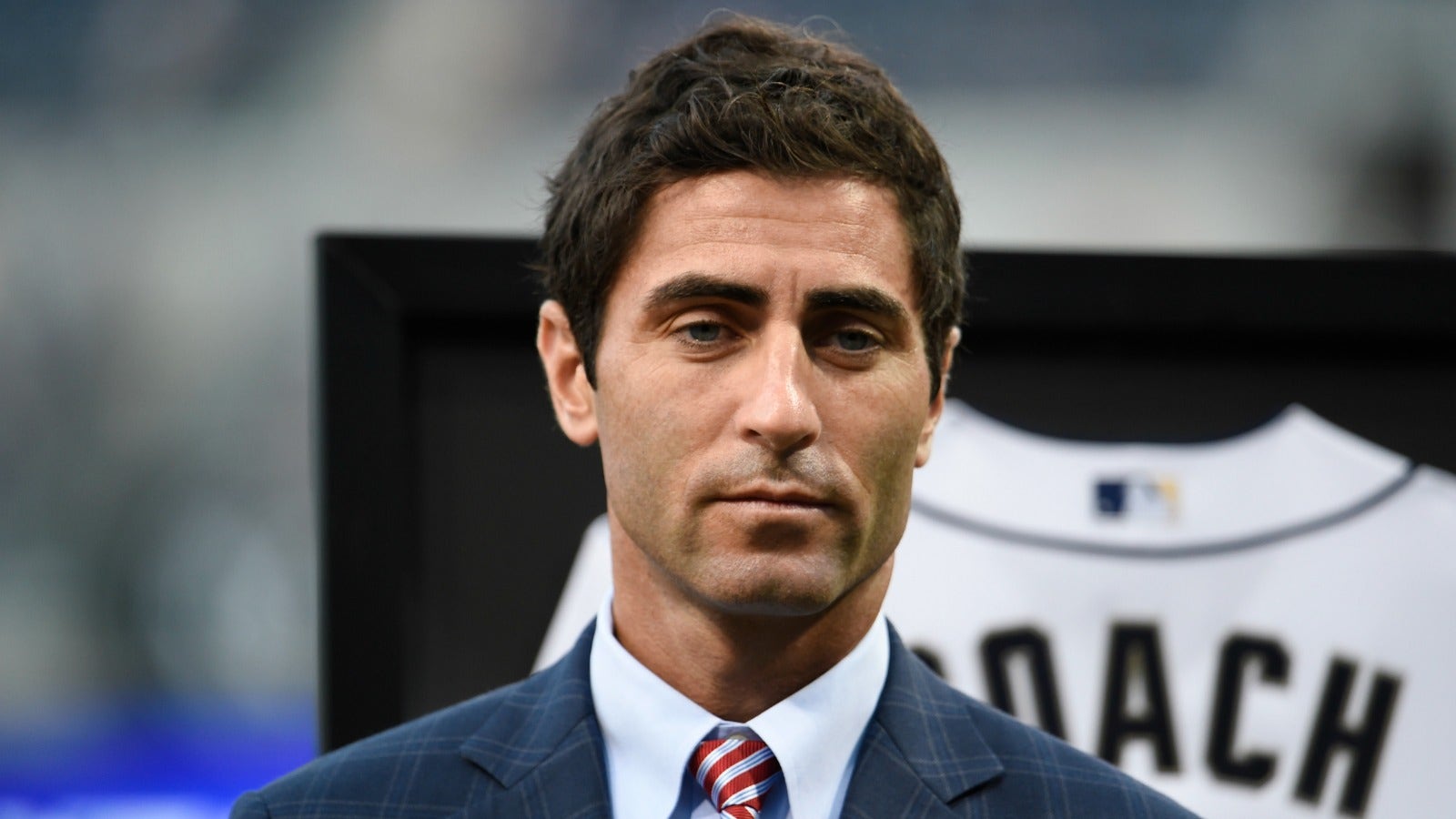 "He was one of the first young American guys to go down there (to Latin America) and change the way business is done a little bit. That has ruffled some feathers," Daniels said then.
Contacted Thursday night, Daniels said, "Without knowing the specifics of the situation, it's hard to comment. But what I do know is that when A.J. was here he was incredibly hard-working, creative, passionate, collaborative."
To be sure, Preller evokes competitive envy — he is a gifted evaluator and extremely hard worker. But who can argue now that rival clubs were out of line to express concern?
Dee, when asked about Preller's first suspension, said then, "As soon as we talked to A.J. about it and most importantly talked to Major League Baseball about it and got the full briefing from them as to what went down, we were very comfortable in believing that really no rules violations had taken place and that whatever issues there may have been were dealt with.
"He probably learned a lesson, too, from it. … After we evaluated and got the clean bill of health from baseball, we never gave it a second thought."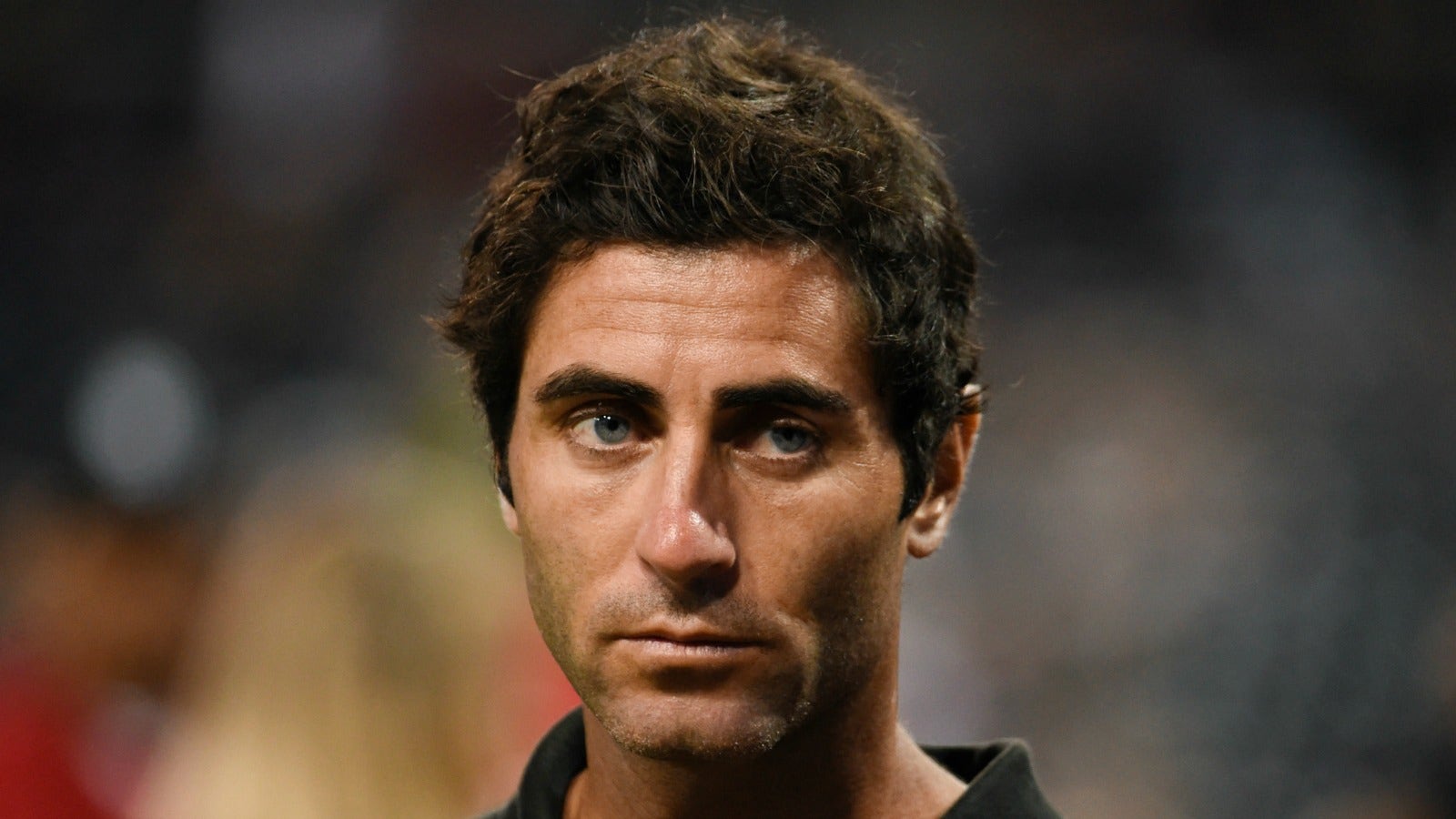 The Pads wanted a rogue. They got a rogue.
And they're still buying in.