Georgia QB Lambert, transfer from UVA, arrives in Athens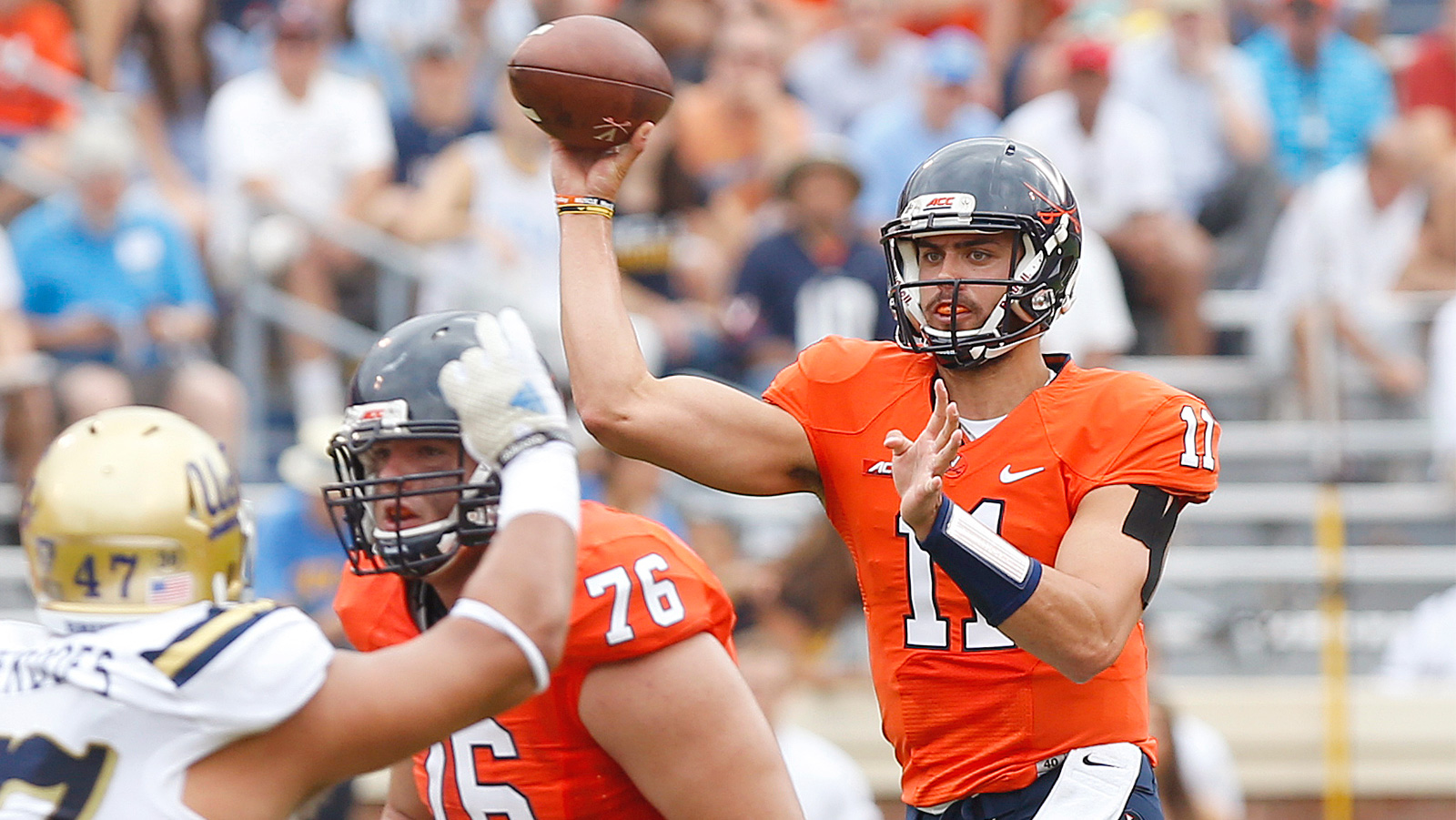 The Georgia Bulldogs quarterback room just got a little bit larger, as Virginia transfer Greyson Lambert officially joined the team this week. Lambert will certainly have some catching up to do, as Brice Ramsey and Faton Bauta currently have the edge in knowledge of the team's system and personnel.
While in attendance for SEC Media Days Thursday, senior wide receiver Malcolm Mitchell was asked about the team's most recent addition.
"I'll bet the intensity in the quarterback room will pick up some," Mitchell told the Athens Banner-Herald.
Head coach Mark Richt also chimed in, claiming he has "no idea" who will be the starting quarterback to start the season.
"That quarterback thing like I've been trying to say: it really, truly is a wide-open competition," Richt said. "We'll get into camp and start practicing. We'll find out who's going to be the guy. I think it's going to take a while," he continued. "I think the guys are able to function well in our system, but to say who the man to lead the job, to win the job right now, I don't have that answer."
The fact that neither Ramsey nor Bauta have stood out following the spring should be considered a good sign that Lambert will be given every opportunity to win the job during fall camp. Is it realistic to think a player could acclimate himself, learn the playbook and win the job in under two months in Athens?
"It definitely would be tough," offensive tackle John Theus said. "I know me coming in freshman year right into camp it was difficult. He seems like a smart kid and anybody who graduates from a school like the University of Virginia that fast has a good head on his shoulders."
The Bulldogs' senior leader at receiver sounds optimistic, regardless of which player wins the starting job.
"We have enough talent around any one from them that's picked to handle any of the quarterbacks," Mitchell said. "When a quarterback gets selected, we'll move forward with whoever the coaches decide that player is, but we're ready to fly on all cylinders."
(h/t Athens Banner-Herald)