Steve Sarkisian to the Falcons is all about Pete Carroll and Dan Quinn
Steve Sarkisian's coaching career has been a series of wild turns, especially in the past year and a half. Turns out, his stint as Alabama's offensive coordinator lasted one game — the national title game loss to Clemson.
On Tuesday, he was named the new Atlanta Falcons offensive coordinator. In an oral history detailing Sarkisian's eventful last 500 days, I included an interesting quote from Sark at Media Day before the Clemson game, talking about the Falcons being the first team he visited this summer as he tried to reconcile his new career as a TV analyst:
SARKISIAN: I just had never had an August in my life that I can remember that I wasn't at training camp. I visited the Atlanta Falcons, the University of Florida, the Tampa Bay Bucs and Alabama. My first stop was Atlanta, and it took one practice. As soon as I got out on that field with (head coach) Dan Quinn, that staff, I knew this is where I need to be, this is where I want to be. This is what I love doing. Football's in my blood. I knew right away. Man, I love being around it. I don't know if I want to be wearing a suit-and-tie sitting in a booth calling a game. I love being on the field.
I think he meant "back in coaching" by "where I want to be," not the Falcons specifically, but it's interesting to read in retrospect nevertheless.
Don't underestimate the connection to Quinn. Like the Falcons head coach, Sarkisian is another Pete Carroll guy. And don't underestimate the impact Carroll had on this move either. Obviously, Sarkisian is a gamble given his messy exit from USC, but I'm told Carroll has been very supportive of Sarkisian. Keep in mind, Carroll also played a big role in helping Sarkisian land the USC job three years ago too.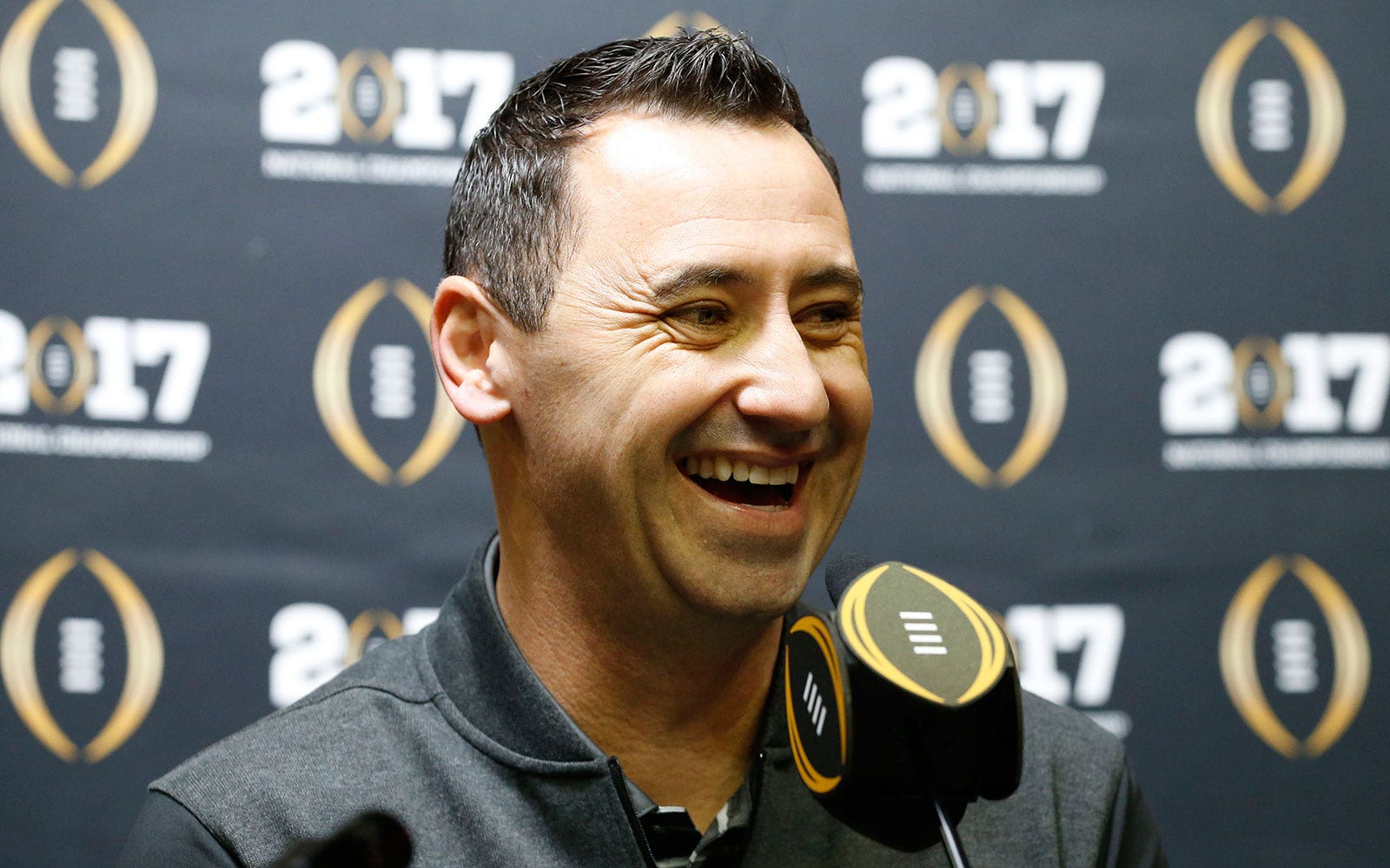 When Sarkisian first filed a lawsuit against USC over the circumstances of his dismissal following a public episode of strange behavior influenced by alcohol, some wondered if that was the end of his college coaching career. Working for his mentor Carroll in the NFL seemed like a logical landing spot — although the thought of Sark going back to Seattle after having left the University of Washington, where he was the subject of many rumors as well, made that sound dicey as well.
We'll see how this works out for the Falcons … and for Alabama, who I'm told may consider former Oregon head coaches Mark Helfrich and Chip Kelly, as well as former Houston Texans assistant George Godsey — who is close with Alabama offensive line coach Brent Key — as Sarkisian's replacement in Tuscaloosa.