College basketball team nickname bracket: Day 2 of second-round voting is open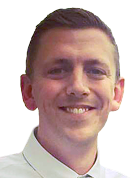 We continue with Round 2 of the college basketball team nickname bracket. If you missed it Monday, the Friendly & Funny Region is already open for voting. Now it's time for the Strange & Quirky. (Click here for a full-size version of the updated bracket.)
It was nearly 100 percent chalk in this quarter of the bracket in the first round, just like the Friendly & Funny. The only mild exception was a win for the ninth-seeded Tar Heels over the eighth-seeded Ramblers. Here were the results.
| | | |
| --- | --- | --- |
| Matchup | Winner | Vote % |
| 1 Shockers vs. 16 Mocs | Shockers | 83 |
| 9 Tar Heels vs. 8 Ramblers | Tar Heels | 53 |
| 5 Blue Hose vs. 12 Horned Frogs | Blue Hose | 68 |
| 13 Jaspers vs. 4 Billikens | Billikens | 59 |
| 3 Gamecocks vs. 14 Sooners | Gamecocks | 77 |
| 11 Hoosiers vs. 6 Zips | Zips | 63 |
| 7 Seawolves vs. 10 Mean Green | Seawolves | 59 |
| 15 Hatters vs. 2 Ragin' Cajuns | Ragin' Cajuns | 76 |
On to the next. Voting is now open for the second round and will continue through Sunday. Voting for the final two regions will open Wednesday and Thursday, respectively.
No. 1 Shockers vs. No. 9 Tar Heels
Thanks to Wichita State's recent runs of success, the luster of the Shockers nickname may have worn off for some of you, but it's still a strong contender for the title. The name refers to the practice of harvesting — or shocking — wheat, a common pastime in the plains of Kansas and something old WSU players used to do for money.
You know the Tar Heels well. The origin of their name may not be so familiar. It likely dates back to the Revolutionary War and probably has a very literal meaning, possibly referring to British soldiers getting the sticky substance — North Carolina's biggest export at the time — on their shoes as they trudged around.
Bonus: This is also a potential Elite Eight matchup in the real NCAA tournament.
No. 5 Blue Hose vs. No. 4 Billikens
Presbyterian will be a true test of how weird you all are. Can a pair of socks make a run in this tourney? Kudos to the Blue Hose for choosing "Hose" instead of "Sox" to mix things up a little. The school insists that this also honors "fierce Scottish warriors." Come on, just embrace the socks.
Saint Louis boasts one of the most lovably weird nicknames of them all with the Billikens, a "mythical good-luck figure who represents 'things as they ought to be.'" The beastly-looking baby also provides one of the quirkier logos in college sports.
No. 3 Gamecocks vs. No. 6 Zips
You don't need a Google search to know what a gamecock is, still it's impressive that two schools — South Carolina, of course, and the lesser-known Jacksonville State — opted for a prize-fighting rooster for their team nickname. And you'll get to watch both versions in this year's NCAA tournament.
Akron does rubber, so of course the university's sports teams pay homage to that. The name is a shortened version of Zippers, which was the name of a popular rubber shoe in the 1920s.
No. 7 Seawolves vs. No. 2 Ragin' Cajuns
It's a wolf, but like, in the water. The Stony Brook website says the Seawolf is a "mythical sea creature … said to bring good luck to all those fortunate enough to see it." I should hope so.
"A Ragin' Cajun is not a person or an animal, but a feeling that describes our unique way of life," says the University of Louisiana at Lafayette's website. Unique indeed, and a strong contender to come out of this region.