Colorado Avalanche Forward Rene Bourque Is… A BEAST!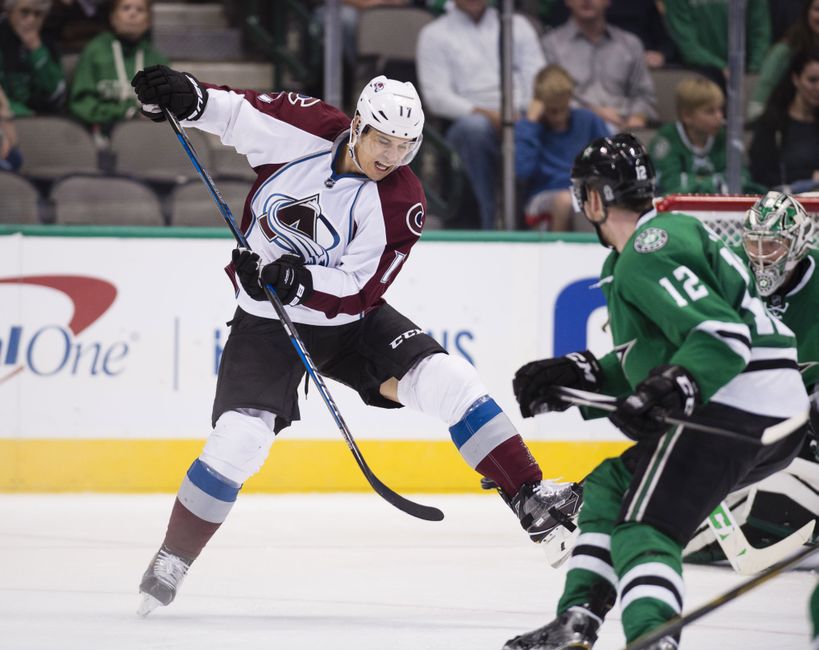 Colorado Avalanche forward Rene Bourque has been a steal this season, and he deserves some praise for his efforts.
I have to admit, I am mostly writing this post about Colorado Avalanche forward Rene Bourque because I've been hearing some mixed reviews on him recently.
Bourque has never been a great possession forward. He's always produced at a middling rate. And, he's never been the best player on the team.
However, he does bring some scoring depth, he takes the puck away, and he solidifies the bottom of the lineup. And, the Avs are paying a guy who is currently tied for fourth in team scoring, a total of 650,000 this year…
If that's not a steal, then I don't know what is. Oh, and speaking of steals:
That video is so that people know Bourque does more than just score goals. He has seven takeaways this season, and has only given the puck away three times. He averages 14:54 TOI, and he does all that?
Sure, his team-leading shooting percentage of 19.5 percent is unsustainable. And, his Corsi-for percentage of 45.8 percent is a bit weak. Nonetheless, Carl Soderberg is down below Bourque's possession numbers. And, Francois Beauchemin and Tyson Barrie barely edge Bourque's possession numbers out.
More From Mile High Sticking: The Avs Need to Make a Trade
And he's only making 650,000 this year. While producing one less point than Barrie and four more points than Soderberg and six more than Beauchemin. In other words, Bourque was a fantastic PTO signing this summer.
Will Bourque Slow Down?
He will inevitably slow down because that shooting percentage cannot be maintained at its current rate. However, even if he only scores seven goals the rest of the season, he'll have chipped in a respectable 15.
And, I think he'll reach 20 goals this season as well. He hasn't done that since the 2010-11 season with the Calgary Flames, so that would certainly be a hell of a feat, but he's on the right track.
More from Mile High Sticking
Regardless of what you think about his possession numbers, or his shooting percentage, or him playing in the top six, Bourque has done his job this season, and he continues to do his job.
Even if he slows down — which he inevitably will (production-wise) — his contract, along with the average amount of time he spends on the ice — and what he does with that time — make his inclusion on the Colorado Avalanche a steal.
And, if he keeps this up for the rest of the season, then it is entirely plausible for him to be in an Avalanche uniform next season as well.
Conclusion
The Colorado Avalanche have had a bust of a season so far, and they now sit comfortably in last place in the NHL.
Which is why it's necessary to find bright spots in the season. Rene Bourque has been a BEAST this season, and he deserves to be commended for it.
He's not the most flashy player, he's not the best at everything, and he certainly has his shortcomings; however, he has done his job this season, and he continues to produce in important moments.
His production will slow, but if he continues to put pressure on the puck like he did against the Nashville Predators on Tuesday night for Nathan MacKinnon's goal, then he'll keep getting his minutes.
The Colorado Avalanche need help in the worst way right now, that is apparent. However, at least there are guys like Rene Bourque that are stepping up for the team, and at least they're providing fans with pleasant surprises.
Hold on tight folks, because this season could start to get painful. So, it's best if you just keep trying to find the bright spots, as things might start to turn brutally ugly soon.
This article originally appeared on