Why Yanks want Rangers, not Tigers
Notes from a pennant race:
• The Yankees will play either the Rangers or Tigers if an AL East team wins the wild card, and the Rangers almost certainly would be the preferred opponent.
The Yankees are 7-2 against the Rangers this season and only 3-4 against the Tigers. They faced Tigers ace Justin Verlander twice in the season's first five weeks, each time scoring three earned runs against him in six innings.
The Verlander factor, though, isn't the only reason that the Yankees match up better against the Rangers.
The Red Sox, without Kevin Youkilis, one of their top right-handed hitters, worry about the possibility of facing the Rangers' three left-handed starters.
The Yankees, on other hand, are 34-16 in games started by lefties this season. Six of their nine usual starters against lefties entered Thursday's play with an OPS of .900 or above against such pitchers:
Curtis Granderson: .968
Mark Teixeira: .954
Derek Jeter: .946
Andruw Jones: .936
Nick Swisher: .933
Robinson Cano: .901
The Rangers probably would go with only two lefty starters against the Yankees, using a right-hander, Alexi Ogando or Colby Lewis, in Game 2 or 3. But even then, the Rangers would find it difficult to avoid checkmate.
The Yankees twice hit Ogando hard this season. They have not faced Lewis, but he's the type of pitcher they easily could maul — he leads the AL with 34 home runs allowed and has a 7.27 ERA in his past six starts, though he was better in his most recent outing against the Athletics.
The Rangers, of course, wouldn't exactly fear the Yankees' rotation, either; Texas ranks third in the AL in runs, behind Boston and New York. Both teams boast excellent bullpens, but it would be survival of the fittest.
Could be a memorable series.
• Love the way Tigers manager Jim Leyland definitively ruled out pitching Verlander on three days' rest in the Division Series.
"That won't happen, so you can get all the second-guessing out early," Leyland told reporters.
"Whether we're going to win it or not win it, Verlander will pitch Game 1 and Game 5. All the second-guessers can come out and say that I should pitch him in the fourth game if we're behind. That's not going to happen. I'll leave it at that."
Leyland is making the right call; Verlander never has pitched on three days rest in his career. But rest assured, the question will be asked again if the Tigers fall behind two games to one.
• Rays lefty Matt Moore, making his first career start, struck out 11 and walked only one in five innings at Yankee Stadium on Thursday night.
Yet, it wasn't his stuff that made the biggest impression on a scout who was in attendance.
No, the scout said that Moore's most impressive qualities were his ability to repeat his delivery and adjust on the fly.
Yankees prospects Andrew Brackman and Dellin Betances also pitched Thursday night, but the scout said, "They are not on the same level. (Moore) is so much above. . . . Superior kid and makeup. Just great to see."
Moore was starting in place of righty Jeff Niemann, who was pushed back to Saturday after coming out of his last start sore.
"Jeff Niemann got Wally Pipp-ed tonight," the scout said.
• It doesn't get any easier for the Braves.
The Nationals, coming off a four-game sweep of the Phillies, are the Braves' next opponent, and none other than right-hander Stephen Strasburg will pitch for the Nats in Washington on Friday night.
Strasburg, in three starts since his return from Tommy John surgery, has a 1.29 ERA in 14 innings, with 11 strikeouts and no walks.
A scout who has watched Strasburg, however, says the pitcher still is not performing at his peak.
"You've got to lay off the pitch up and get him out of there," the scout said. "He hasn't established his breaking ball. He's pitching up in the zone all the time."
• Speaking of the Braves, scouts following the club are not impressed by the way manager Fredi Gonzalez is handling his first pennant race.
The biggest criticism of Gonzalez is his overuse of his late-inning relievers. But while the Braves likely would not be in this position if Tommy Hanson and Jair Jurrjens were healthy, the scouts also voice concern over Gonzalez's inability to stabilize the club.
The Braves were eager for righty Peter Moylan to return from back surgery, but he has pitched only two-thirds of an inning since Sept. 12. Outfielder Jose Constanza, who gave the Braves such a lift in August, has only three at-bats since Sept. 9.
• The Mets stunned the Cardinals with a six-run, ninth-inning comeback from a 6-2 deficit on Thursday, but one thing people forget about New York's other team — it's a pretty good offensive club.
Only four NL teams — the Cardinals, Reds, Rockies and Diamondbacks — have scored more runs than the Mets. It's a Sandy Alderson team, all right — the Mets lead the NL in walks and rank second in on-base percentage.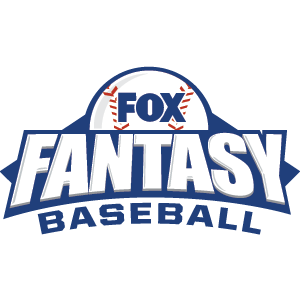 FOX Fantasy Baseball Join or Create a Free League

Play Now!