Phils pitching met its match in Giants
For all the questions about how the San Francisco offense was going to cope with the challenge of Philadelphia's 1-2-3 rotation punch of Roy Halladay, Roy Oswalt and Cole Hamels, Giants manager Bruce Bochy knows there is really one answer.
And it isn't the Giants hitters who have to do the heavy lifting in the NLCS.
"Really," said Bochy, "the only way you beat good pitching is you have to pitch well, too. And our guys are doing that.''
Well, two out of three ain't bad. It does, after all, have the Giants halfway to being able to advance to the World Series.
It was Matt Cain — the elder statesman of the Giants in terms of service with the franchise, but the fourth-youngest player on the roster in terms of age — who provided the heavy lifting in the Giants' 3-0 victory against the Phillies in Game 3 of the NLCS at AT&T Park on Tuesday afternoon.
While Bochy's lineup tinkering paid off with just enough offense at just the right times, it was Cain who limited the Phillies to a pair of singles in seven shutout innings before Javier Lopez, in the eighth, and Brian Wilson, in the ninth, provided the finishing touches to a three-hit effort.
What's more, the Giants have been able to take this 2-games-to-1 edge in the best-of-seven series by winning matchups featuring Tim Lincecum against former AL Cy Young winner Halladay in Game 1, and Cain against 2008 NLCS and World Series MVP Cole Hamels in Game 3.
Next up is Phillies right-hander Joe Blanton, a distant fourth in the ranking of Philadelphia's starters, against Giants rookie Madison Bumgarner, arguably the team's most consistent pitcher down the stretch.
That is not a matchup that Phillies fans get warmed up to.
The Giants, after all, go into that game knowing they already have handled the best the Phillies have to offer.
"No question it does a lot for the confidence of the club," Bochy said. "When you are going against such outstanding pitching and you find a way win to games, it does a lot for your confidence."
Thanks to Bochy's tinkering the Giants found just enough offense in Game 3 because Edgar Renteria, moved into the leadoff spot with Andres Torres and his 12 strikeouts in 25 postseason at-bats were sent to the bench, singled to open what became a two-run fourth inning.
Cody Ross, moved from eight in the order to fifth after hitting three home runs the first two games of the series, singled home the first run, and Aubrey Huff, dropped to sixth in the order to accommodate Ross, singled home the second. Then Aaron Rowand, who replaced Torres in center field, led off the fifth with a double, eventually scoring the game's final run.
"With Andres struggling, I told Aaron to be ready and with a left-hander going, Edge was going to play (instead of Pablo Sandoval) so it was just a matter of how we worked the batting order," Bochy said. "We just tweaked the order a little bit."
A little was a lot thanks to Cain. He was what scouts like to call effectively wild. He did walk three batters and hit two others, which combined with one-out singles to Carlos Ruiz in the third and Ryan Howard in the fourth meant the Phillies did have seven baserunners in Cain's seven innings of work.
There, however, was never what would be considered a serious threat. Only in the fourth inning did the Phillies have two men on with one out, but Jimmy Rollins flied to left and Cain struck out Raul Ibanez. Two other times the Phillies had two one with two out, but both times Cain ended the Philadelphia hopes with routine ground balls, including Shane Victorino to end the seventh and final inning Cain pitched.
"Obviously Cain was too good," Phillies manager Charlie Manuel said when asked to assess the pitcher on the other side. "He didn't give us any runs … Like we always talk about, he made the pitch at the right time to get people out."
And it's not like these Phillies people are people Cain has dominated during his career. Chase Utley entered the game 7-for-15 with three home runs in his regular-season matchups with Cain, and Rollins was 6-for-10 with a home run previously off Cain.
In Game 3 of the NLCS, Utley and Rollins were a combined 0-for-6 off Cain.
Cain was told that Manuel said the difference in Cain was in the past he has been overly aggressive with his fastball against the fastball-hitting Phillies, but on Tuesday "he used all his pitchers and his command was better."
Cain smiled.
"My goal was to make them more defensive in their at-bats," Cain said.
Mission accomplished.
Cain does have two one-hitters on his resume — including a no-walk effort against Arizona during the 2010 season — and also has a complete-game two-hitter to his credit.
Those, however, were in the regular season. They were nice, he said, but the seven-inning effort against the Phillies was even nicer.
"This has to be the top one," Cain said. "To be able to pitch in the postseason is great, and to be able to go out there and throw the ball and help your team win. … You try to think of it as just another game, but it's not. There a lot more pressure."
Now, however, the pressure is on the Phillies.
They are the ones who are down 2-games-to-1 in the NLCS, and asking for Blanton to help get them even on Wednesday.
"I'd say (Wednesday) is the biggest game we played so far," Manuel said.
"(Tuesday) was the biggest game, but (Wednesday) becomes bigger. That's how I look at it."
It's not a very pretty view for the Phillies.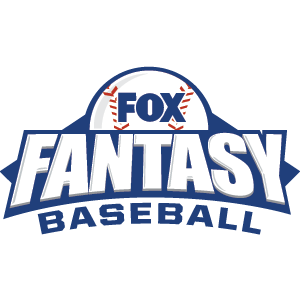 FOX Fantasy Baseball Join or Create a Free League

Play Now!