Cards' Berkman placed on disabled list
The St. Louis Cardinals placed first baseman Lance Berkman on the 15-day disabled list Sunday because of an injured right knee.
Berkman was hurt while stretching for a throw from shortstop Rafael Furcal on Justin Sellers' groundout in the second inning of Saturday night's 6-0 loss to the Los Angeles Dodgers. Berkman will have an MRI exam Monday in St. Louis.
"First, I have to figure out what's wrong," he said before the finale of a three-game series at Dodger Stadium. "And then once I figure out what the injury is, then they're going to have to tell me what to do. I'd like to reserve judgment until I get the results of the MRI back. If I was one or two years into my career, it might be a little more nerve-racking. But I've kind of been through the wringer before, so it's not that big a deal. But it won't feel great when we land at 5 o'clock this morning."
The 36-year-old switch-hitting Berkman, the NL comeback player of the year in 2011, is on the DL for the sixth time in his 14-year career. He had just returned to the lineup on May 13 after being sidelined for 21 games because of a strained left calf he aggravated while chasing a popup.
The Cardinals filled Berkman's roster spot by purchasing the contract of first baseman Matt Adams from Triple-A.
Berkman, a six-time All-Star, underwent surgery on his right knee in 2005 and on his left knee in 2010 while with the Houston Astros.
In Friday night's series opener, Berkman homered as a pinch-hitter against Dodgers closer Kenley Jansen with two outs in the ninth to tie the score, before the Cardinals lost in the bottom half on a bases-loaded walk. The homer ended his longest season-opening home run drought of his career after 40 at-bats.
"We saw that it wasn't going in a good direction, so we just hope for the best with the results that we get," manager Mike Matheny said. "Going into the season, we looked at some guys that we had to be careful with."
Adams who was the 699th pick in the June 2009 draft out of Philipsburg-Osceola High School in Central Pennsylvania, was in the starting lineup and batting seventh in his major league debut.
"It's sad to see Lance go down with the knee injury, but I was definitely excited last night to get the phone call," Adams said. "I've worked so hard to get here, and hopefully I'll make the most of my opportunity. It's a dream come true. It's definitely exciting to see the `World Series Champions' patch on the sleeve, and even more exciting to put it on and play for the Cardinals."
Adams was the Cardinals' minor league player of the year last season, and the Texas League player of the year with Double-A Springfield.
"We started talking about the depth of this team and a lot of those guys from the minors we've used so far, but Matt Adams was certainly one of the others that we've kept our eye on," Matheny said. "And we decided that if we needed to reload, he'd be a good option."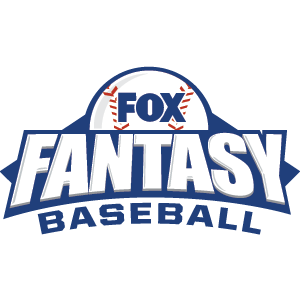 FOX Fantasy Baseball
Join or Create a Free League
Play Now!