Shocking and tragic sports deaths
Manchester United plane crash
On Feb. 6, 1958, a plane carrying the Manchester United soccer team crashed on its third attempt to take off from an airport in Munich. Twenty-three of the 44 people on board the plane died in the crash, including eight players.
Thomas Howard
Thomas Howard, a linebacker who played eight seasons in the NFL until getting cut earlier in the 2013 season, died Nov. 18 after a high-speed crash on a freeway in Oakland, Calif. Howard, 30, was driving about 100 mph, witnesses say, when he hit a truck and flipped over the median into the lanes heading in the opposite direction, eventually landing on top of another car, killing its driver. Howard spent most of his career with the Oakland Raiders, becoming almost an immediate starter after being drafted in the second round out of Texas-El Paso in 2006. He went to the Cincinnati Bengals as a free agent in 2011 but missed most of 2012 with a torn ACL. He played two games with the Atlanta Falcons in 2013 before being cut in November. In 2007 with Oakland, Howard intercepted six passes, returning two for touchdowns.
Nicholas Mevoli
The American free diver died Nov. 17 during a sanctioned event in the Bahamas, where he was trying to set an American record in the 72-meter dive. Mevoli previously had set a different record in May when he became the first American to dive to 100 meters unassisted, but with the use of a monofin. The New York Times reports that Mevoli surfaced at the Bahamas competition, but "tipped backward into the ocean and lost consciousness." The International Association for the Development of Apnea, the governing body for the event, told the Times that Mevoli was the first athlete to die in an international competition in the sport's 21-year history. Mevoli was 32.
Demarius Reed
Eastern Michigan University football player Demarius Reed was found shot to death early Oct. 18. The wide receiver from Chicago apparently was killed during a robbery, Ypsilanti, Mich., police said. The university's athletic director described Reed as an influential leader.
Paul Oliver
Oliver played for the San Diego Chargers from 2007 to 2011, and team officials say the defensive back's best season was 2010, when he started eight times and recorded 62 tackles. The 29-year-old was found dead the night of Sept. 24 at his home in Marietta, Ga., about 20 miles northwest of downtown Atlanta. Police say Oliver died of a self-inflicted gunshot wound. Here, Oliver participates in a pregame warmup before a game against the Pittsburgh Steelers at Heinz Field on Nov. 16, 2008, in Pittsburgh.
Cameron Espinosa
The 12-year-old boy, an eighth-grader at Paul R. Haas Middle School in Texas, died Sept. 17, 2013, after apparently having a severe allergic reaction to ant bites he suffered while warming up during halftime of a middle school football game, officials say. Cameron used a water bottle to try to flush away the ants Sept. 11 before eventually losing consciousness, said a spokeswoman for the Corpus Christi Independent School District. The boy was unaware that he was allergic to ants, and the school district had no record of allergies for the boy, she said.
Damon Janes
The 16-year-old running back for Westfield-Brocton (N.Y.) High died Sept. 16, 2013, after a head-on collision during a game the previous Friday night. Janes walked off the field under his own power, but shortly after he reached the sideline, he lost consciousness and was taken to a hospital. According to reports, Janes succumbed to injuries sustained during a helmet-to-helmet collision.
Jonathan Ferrell
Jonathan Ferrell, 24, who played football for Florida A&M in 2009 and 2010, was shot and killed Sept. 14 by a North Carolina police officer. Ferrell was unarmed. He had been in a car wreck and was banging on the door of a nearby home seeking help. A resident called police, and when Ferrell ran toward the responding officers, he first was tased and then shot. The officer who shot Ferrell has been charged with voluntary manslaughter.
Nick Pasquale
Pasquale, 20, a redshirt freshman UCLA wideout, was hit by a car and killed while walking in San Clemente, Calif., early in the a.m. hours on Sept. 8, 2013. The San Clemente High School product walked on at UCLA last fall and played in the Bruins' 2013 opener vs. Nevada, but didn't have a reception. He earned the nickname 'Pacman' from his UCLA teammates while participating on the scout team in practices last season. It wasn't immediately clear whether Pasquale was trying to cross a street. Sheriff's Lt. Gary Strachan said the car's driver stopped, called authorities and stayed with Pasquale until they arrived.
Alexis Urbina
Urbina, who won the 141-pound Youth Men's Division at the USA Boxing National Championships in April of 2013, died in a Phoenix hospital Sept. 5, 2013 after police found him severely beaten in his home two days earlier. While there was no sign of forced entry, police treated the death as a homicide after they found Urbina, 17, unconscious and covered in blood in the family's living room. Urbina's family said some of his boxing memorabilia was missing.
Christopher Lane
Lane, a native of Australia, was a student at East Central University in Ada, Okla., attending on a baseball scholarship. On Aug. 16, 2013, while visiting his girlfriend in Duncan, Okla., the 22-year-old Lane was shot to death, allegedly by a trio of teenagers who police say shot Lane for 'the fun of it.' According to police, boys aged 15, 16 and 17 saw Lane jog past a house they were in when they attacked. They claim the 17-year-old confessed to the crime.
Jordan Boyd
Boyd, a 16-year-old prospect in the Quebec Major Junior Hockey League in Canada, died after collapsing at practice on Aug. 12, 2013. According to a league spokesperson, Boyd complained of discomfort following a wind sprint while practicing with Acadie-Bathurst Titan, with his father in the stands watching practice.
Allan Simonsen
Simonsen, a former Danish Formula Ford champion, was considered to be one of the most versatile GT drivers in the world, having competed in Europe, America and Australia, with numerous wins and championships to his credit. Simonsen suffered fatal injuries after a third-lap accident on June 22, during the 90th running of the 24 Hours of Le Mans. The 34-year-old Dane lost control at Tetre Rouge before making heavy contact with the barriers. He died later at the circuit medical center.
Scott Winkler
Scott Winkler, a 23-year-old Dallas Stars prospect, was found dead at his parents' home in Norway on June 12, 2013. Winkler was a third-round draft pick by the Stars in 2008. He had just finished his senior year at Colorado College and was planning to play with the Texas Stars of the American Hockey League next season.
Jason Leffler
A veteran of 423 races in NASCAR's three major national series, Leffler died on June 12, 2013 after his car wrecked in a race at a dirt track in Bridgeport, NJ. The Long Beach, Calif., native, who won twice in the Nationwide Series and once in a truck, was 37 at the time of his death and left behind a 5-year-old son.
Lewis Yocum
Yocum was the Angels' team physician for 36 years, but he was also an elite orthopedic surgeon who prolonged the careers of countless major leaguers. An expert in Tommy John surgery, the elbow ligament replacement procedure that he performed on current Nationals pitchers Stephen Strasburg and Jordan Zimmermann (among many others), Yocum died of liver cancer in late May 2013 at age 66. Commissioner Bud Selig called him "a giant in the field of sports medicine." He worked for the renowned Kerlan-Jobe clinic in Los Angeles.
Richard 'Dick' Trickle
Trickle, a former NASCAR Sprint Cup driver, died May 16 at the age of 71 from an apparent self-inflicted gunshot wound, according to a release from the Lincoln County (NC) Sheriff's Office. Trickle made 303 Cup starts from 1970-2002. He earned 36 top-10 finishes, 15 of them top-fives.
Boston Marathon Bombings
On April 15, 2013, a pair of bombs rocked the Boston Marathon, killing three people and injuring more than 250. A near-weeklong manhunt ensued, resulting in the deaths of a police officer and one suspect, and the capture of a second. Those killed in the bombings were 8-year-old Martin Richard, 29-year-old restaurant manager Krystle Campbell and 23-year-old Boston University graduate student and Chinese National Lu Lingzi.
Soraya Jimenez
Jimenez, the weightlifter who won gold in 2000 in Sydney to become Mexico's first female Olympic champion, died of a heart attack at the end of March 2013. She was 35. After retiring from the sport, Jimenez became a sportscaster for the Televisa television network.
Kristina Quigley
The 30-year-old pregnant coach for the Seton Hill University women's lacrosse team was killed when the team's bus crashed on the morning of March 16, 2013. Her unborn child also did not survive. The team was headed to a game when the bus veered off the Pennsylvania Turnpike and into a tree.
Tony Martin
Martin (left) of Philadelphia, is seen here during the last bout of his career against Julio Cesar Chavez. Martin, a former welterweight, was fatally shot on March 8, 2013, in an altercation with a visitor at one of his rental properties in his hometown. He was 52.
William Moody aka 'Paul Bearer'
Moody aka "Paul Bearer" died in early March 2013 at age 58. He was the pasty-faced, urn-carrying manager for performers The Undertaker and Kane on WWE for more than a decade. Moody joined WWE in 1990 and was known for his catchphrase, "Ooohhh yeeesss!" and his unique facial expressions.
Jerimiah Moen
Amateur boxer Jerimiah Moen (pictured on left with fiance Megan Link) died on Feb. 20, 2013 at a hospital. Moen, 29, collapsed after a fight in East Grand Forks, Minn. Moen was named a Golden Gloves regional champion last year. 
Tyrice Thompson
The former Arizona State football player died on Feb. 2, 2013 from injuries suffered in a stabbing. Thompson, 27, played for the Sun Devils from 2003 to 2007 as a tight end and wide receiver. After graduating, he was signed as an undrafted free agent by the Indianapolis Colts but did not appear in an NFL game. Thompson was working as a bouncer at Martini Ranch in Scottsdale, police reports say, when a group of patrons was removed from the bar and instigated a fight just after 1 a.m. During the incident, Thompson was stabbed five times in the back, hip and arm.
Caleb Moore
Moore, an innovative freestyle snowmobile rider who was hurt in a dramatic crash at the Winter X Games in Colorado, died Jan. 31 at the age 25. Moore had been staying at a hospital in Grand Junction since the crash in Aspen on Jan. 24. His death is the first in the 18-year history of the X Games. A former all-terrain vehicle racer, Moore switched over to snowmobiles as a teenager and quickly rose to the top of the sport. He won four Winter X Games medals.
Jerome Whitehead
Whitehead, who played for six NBA teams during his 11-year career, was found dead in a San Diego suburb late December 2012. He was 56. The 6-foot-10 forward/center was taken 41st overall by the San Diego Clippers in the 1978 draft and was the starting center on Marquette's 1977 NCAA title team. An autopsy revealed that Whitehead died as a result of gastrointestinal hemorrhage caused by alcohol abuse.
Ryan Freel
Ryan Freel, 36, who played eight years in the major leagues from 2001 to 2009, took his own life on Dec. 22, 2012. Primarily an outfielder, Freel spent most of his career with the Reds. Three times he stole more than 35 bases in a season. After retiring, he coached youth ballplayers around his native Jacksonville, Fla., area through an organization called Big League Development.
Jovan Belcher
According to police, the 25-year-old Chiefs linebacker murdered his girlfriend and mother of their infant child at home, then drove to the team facility and committed suicide on Dec. 1, 2012.
Hector Camacho
Hector Camacho, 50, was gravely wounded Nov. 20, 2012, in a shooting outside a San Juan, Puerto Rico, bar. He remained unconscious until his death on Nov. 24 when his family removed him from life support. Camacho was 79-6-3 in a career that saw him earn super lightweight, lightweight and junior welterweight world titles in the 1980s. Some of his high-profile fights were against Felix Trinidad, Julio Cesar Chavez, Oscar De La Hoya and Sugar Ray Leonard.
Pascual Perez
The former All-Star pitcher suffered a fatal stab wound to his neck during an apparent home invasion robbery at his residence in Haina, Dominican Republic. He was 55. Perez pitched 11 seasons in the major leagues with the Pirates, Braves, Expos and Yankees. He went 67-68 with a 3.44 ERA. He was an All-Star with the Braves in 1983, a season that saw him go 15-8 with a 3.43 ERA.  
Bjorn Sieber
The Austrian World Cup skier died in a car crash on Oct. 26, 2012. He was just 23 years old. Sieber won two medals at the world junior championships, a silver in giant slalom in 2009 and bronze in super-G in 2008. His best World Cup result was seventh at a super-combined event in February 2011 in Bansko, Bulgaria.
Samia Yusuf Omar
Omar, one of Somalia's best female athletes, drowned after the small boat she was riding in capsized off the Libyan coast during an attempted crossing to Italy for training before the London 2012 Olympics.
Dan Roundfield
A three-time NBA All-Star during his time with the Atlanta Hawks (1974-84), Roundfield drowned on Aug. 6 while savinig his wife, Bernadette, in Aruba. He was 59. His best offensive season came in 1982-83, when he averaged 19 points per game. During his career he was a second-team All-NBA pick once and was a three-time All-Defensive Team selection.  
Pat Porter
The two-time US Olympian died on July 27, 2012 in a plane crash in Sedona, Ariz. Porter, a 10,000-meter Olympian and 13-time distance runner national champion, was piloting the twin-engine Cessna when it crashed and burst into flames on takeoff.
Neil Reed
Reed, the former Indiana basketball player who coach Bob Knight was caught on tape choking in 1997, died on July 26, 2012, after collapsing in his Central California home. He was 36. Reed became infamous in 2000 when he accused Knight of choking him and when a tape surfaced of the incident, the coach was put on a zero-tolerance policy by the school. Reed transferred to Southern Mississippi shortly after the incident and played there in the 1998-99 season. After college Reed worked at Pioneer Valley High School in Santa Maria, Calif. coaching football, basketball, golf and teaching physical education.
Peter Sauer
Sauer, the captain of the Stanford Cardinal team that advanced to the 1998 Final Four, died July 8 at the age of 35. According to Stanford coaches, they were told that Sauer was shooting free throws after an adult rec league game in New York when he collapsed and hit his head. EMTs tried for 20 minutes to revive him, and he was later pronounced dead at a hospital. During that Final Four run, Sauer is best-remembered for returning from a knee injury to knock down a 3-pointer in the closing seconds of the Cardinal's 86-85 overtime loss to Kentucky in the NCAA semifinals. Sauer finished with 10 points, seven rebounds and a blocked shot in 22 minutes of that game.
Ladarious Phillips and Edward Christian
Former Auburn football players Ladarious Phillips (left) and Edward Christian were fatally shot during a pool party near the school's campus on June 9, 2012. ''We have a lot of people on our football team that are hurting right now and we're going to do everything we can to help them get through this," head coach Gene Chizik said following the tragedy.
Junior Seau
Seau, a 12-time Pro Bowl linebacker, died May 2, 2012 at his home of an apparent self-inflicted gunshot wound to the chest. He was 43. Seau, who spent 19 seasons playing for the Chargers, Dolphins and Patriots, made headlines in October 2010 when he was arrested on suspicion of domestic violence and drove his car off a cliff after he was released from jail. Seau suffered minor injuries and explained that he fell asleep at the wheel and the accident wasn't a suicide attempt.
Alexander Dale Oen
Norwegian Olympic swimmer Alexander Dale Oen died Monday, April 30, 2012 after finishing a training session with teammates in Arizona, Norway's swimming federation said. A silver-medalist at the 2008 Beijing Olympics in the 100m breaststroke, Dale Oen was on track for another medal in London.
Piermario Morosini
Italian soccer player Piermario Morosini suffered a heart attack on the pitch and died on April 14, 2012. Morosini fell to the ground in the 31st minute of a game and tried unsuccessfully to get up before receiving urgent medical attention on the field. Morosini was just 25 years old.
Mark Lenzi
At 43, the two-time Olympic medalist in diving met an untimely death April 9, 2012 while being treated for an unknown illness. Lenzi won a gold medal in the 3-meter springboard event in the 1992 Barcelona Olympics and bronze in the same event in Atlanta in 1996.
Nik Zoricic
Nik Zoricic was a freestyle skier with the the Canadian National Ski Cross team, who died from head injuries after flying off the course and crashing in a World Cup skicross event on March 11. Zoricic, who was 29 when he died, was born in Sarajevo, Yugoslavia, but moved to Canada when he was five years old. He competed in alpine ski racing before switching to skicross in 2008.
Jeffrey Ntuka
Jeffrey Ntuka, 26, made five appearances with the South Africa national team and was a member of Chelsea's reserve team for six months in 2003. Ntuka also played two years with South Africa's Kaizer Chiefs beginning in 2009. After battling alcohol addiction, Ntuka's contract with Supersport United expired, leaving him teamless. Ntuka was stabbed to death in Jan. 21 inside a Kroonstad, South Africa nightclub.
Sarah Burke
Sarah Burke, 29, was a Canadian freestyle skier who won four gold medals at the X Games in the Superpipe event. She was also the first woman to land a 1080 in competition, making three complete revolutions before landing. After lobbying to legitimize freestyle skiing for several years, Burke's efforts paid off when the sport was added to the 2014 Winter Olympics roster. Burke was seriously injured in January 2012 in a training accident in Park City, Utah, and succumbed to her injuries nine days later.
Greg Halman
Seattle Mariners outfielder Greg Halman died on Nov. 21, 2011 after being stabbed to death at his home in Rotterdam, Netherlands. His 22-year-old brother was arrested as a suspect in the case. Halman hit .230 in 35 games and made starts at all three outfield positions for the Mariners in 2011 before being optioned to Triple-A Tacoma. He also played in the Dutch Pro League and was part of the gold medal winning Dutch squad at the 2007 European Championship. Getty Images Otto Greule Jr
Garrett Uekman
Arkansas tight end Garrett Uekman died on Nov. 20 after being found unconscious in his dorm room. An autopsy later determined that the 19-year-old football player died of a previously undetected heart condition.
Dan Wheldon
British race car driver Dan Wheldon died on Oct. 16, 2011, after a fatal crash during an IndyCar series race in Las Vegas. He was a two-time Indianapolis 500 winner and his last win as a driver with the Indy 500 in 2011.
Lokomotiv Yaroslavl team
A crash on Sept. 7, 2011 killed 44 people, including all 28 members of the KHL's Lokomotiv Yaroslavl hockey team. Among the dead were several former NHL players, including Pavel Demitra, Ruslan Salei, Josef Vasicek, Karlis Skrastins, and former player and assistant coach Brad McCrimmon. Shortly after the tragedy, the Lokomotiv organization announced they would not participate in the KHL's 2011-12 season. The cause of the crash is still under investigation.
Wade Belak
Former NHL enforcer Wade Belak, shown here fighting with the Ducks' George Parros, was found dead at his downtown Toronto condo Aug. 31, 2011. Sources said Belak, 35, hanged himself. Belak spent 14 seasons in the NHL, playing for the Colorado Avalanche, Calgary Flames, Toronto Maple Leafs, Florida Panthers and Nashville Predators.
Mike Flanagan
Former Cy Young winner Mike Flanagan, who won 167 games over 18 seasons with Baltimore and the Toronto Blue Jays, died on Aug. 24, 2011, of an apparent suicide. Flanagan won the Cy Young Award with the Orioles in 1979 when he went 23-9 with a 3.08 ERA and five shutouts. He also played for Baltimore's 1983 world championship team, going 12-4. After his playing career, he worked in the Orioles' front office and did color commentary for the team's TV network.
Rick Rypien
On August 15, Rick Rypien was found dead after committing suicide in his Alberta home. The 27-year-old enforcer spent six seasons playing for Vancouver before signing with Winnipeg in the 2011 offseason. Rypien had nine goals, seven assists and 226 penalty minutes in 119 career NHL games, often dropping the gloves against much larger opponents.
Hideki Irabu
Hideki Irabu was a star pitcher in Japan before his career in the major leagues, during which he played for the Expos, Rangers and Yankees, winning two World Series with the latter. On July 27, 2011, he was found dead in his California home. He was 42. He apparently committed suicide by hanging himself. Irabu was arrested in May 2010 for drunk driving in Gardena, Calif., about 15 miles south of Los Angeles. He was also arrested in Osaka, Japan, in 2008 for assaulting a bartender. His marriage had reportedly fallen apart a few weeks before he took his life.
Desmond Allison
Desmond Allison was in a Kentucky basketball uniform from 1998-2000. But on July 25, 2011, he was shot multiple times outside an apartment complex in Northeast Columbus. Allison, who was 31, died of injuries sustained in the shooting at a local hospital.
Lorenzo Charles
Charles' game-winning dunk at the buzzer in the 1983 national championship game remains a signature memory in NCAA tournament lore. The Wolfpack not only won its second national title with the basket, but had also done so against a heavily favored Houston team that featured its Phi Slamma Jamma lineup. It sent coach Jim Valvano into a frenzy, as he aimlessly ran around the court looking for someone to hug. But Charles' life would come to an end at the age of 47 in June 2011 when he crashed a bus he was driving in Raleigh, NC.
Xavier Tondo
Xavier Tondo died in a freak accident after he was crushed between his car and a garage door in southern Spain, a Civil Guard spokesman said. Tondo, winner of this year's Castilla y Leon tour, was planning to compete in the Tour de France for his new Movistar Team. The Spanish cycling federation said Tondo had won 14 races in his career.  
Derek Boogaard
Derek Boogaard, 28, spent six seasons in the NHL -- five with Minnesota and one with the New York Rangers. He was nicknamed the "Boogeyman" and was known in the league primarily as an enforcer. Boogaard, who suffered a season-ending concussion in his last year with the league, had his brain donated by his family to the Sports Legacy Institute at Boston University Medical School.
Christina Taylor Green
Green, 9, was one of those killed in a shooting rampage in Tucson on Jan. 9, 2011. The gunman's target was U.S. Rep. Gabrielle Giffords, D-Ariz., a three-term congressperson, who was shot in the head, but survived. Green was the daughter of Dodgers scout John Green and the granddaughter of former Major League manager Dallas Green, who managed the Philadelphia Phillies to their first World Series championship in 1980. Christina Green, born on the day of the 9/11 terrorist attacks, was a political science buff who dreamed of being the first female Major League Baseball player.
Andy Irons
Irons, who won three straight surfing world titles starting in 2002, died Nov. 2, 2010 while returning home from a competition in the Caribbean. An autopsy concluded that the official cause of death was cardiac arrest possibly brought on by cocaine use. He was only 32.
Kenny McKinley
The Denver Broncos wide receiver died Sept. 20, 2010 in an apparent suicide at his home in suburban Denver. McKinley was a fifth-round draft choice out of South Carolina in 2009. He remains South Carolina's all-time leading receiver.
Lorenzen Wright
On July 18, 2010, Wright left his ex-wife's house and was never seen alive again. His body was found 10 days later in a wooded area in his hometown of Memphis and police are treating his death as a homicide. Wright played 13 seasons in the NBA for five different teams after being drafted by the Los Angeles Clippers in 1996.
Bob Probert
One of the NHL's toughest players in the 1980s and '90s, Probert died July 5, 2010, after collapsing on a boat on Lake St. Clair, a lake that lies between Ontario and Michigan. He played for the Chicago Blackhawks and the Detroit Red Wings.
Erica Blasberg
Promising LPGA player Blasberg died May 9, 2010, at her home in Henderson, Nev., about 15 miles southeast of the Las Vegas Strip. She was found with a plastic bag secured over her head. the Clark County coroner's office in Nevada ruled the 25-year-old's death a suicide. Blasberg's personal physician Dr. Thomas Hess pleaded guilty to obstruction in December and was sentence to one year probation and 40 hours of community service. Hess removed a suicide note and prescription medications from Blasberg's home before police arrived to investigate her death, saying he wanted to spare her family embarrassment.
Edwin Valero
The months before Edwin Valero's death were tumultuous as he was accused of assault in two separate incidents, the second of which involved his wife on March 25, 2010. Less than a month later on April 18, Valero was arrested after police found his wife dead in a hotel in Venezuela. The following day, he hanged himself while in jail.
Nodar Kumaritashvili
Nodar Kumaritashvili, a 21-year-old Georgian luger competing at the Winter Olympics in Vancouver, died Feb. 12, 2010, when he lost control of his sled during a training run on the opening day of the Olympic Games. He is the sixth athlete to die at the Olympics.
Chris Henry
A day after falling out of the back of a pickup truck, Bengals wide receiver Henry died of head injuries on Dec. 17, 2009. He was 26. Henry had been arguing with his fiancee, who was driving the truck.
Mark Fidrych
Mark "The Bird" Fidrych, 1976 AL rookie of the year, was famous for on-the-mound antics, such as talking to the ball and smoothing out the mound. Fidrych died in April 2009 of suffocation after his clothes became entangled in a truck he was working on at his farm.
Nick Adenhart
The Angels' prized prospect, Nick Adenhart said he finally felt like a major leaguer after throwing six shutout innings in his 2009 season debut. Hours later, a drunk driver ran a red light, smashing into the car in which Adenhart was a passenger. In December 2010, the driver responsible for killing the pitcher and two others in the car was sentenced to 51 years to life in jail.
Corey Smith and Marquis Cooper
NFL players Corey Smith, left, and Marquis Cooper were fishing off the Gulf Coast of Florida in March 2009 when the waters turned choppy. They never returned. After a two-day search, the Coast Guard located the boat, but not Smith and Cooper.
Chris Benoit
On June 25, 2007, Benoit, his wife Nancy and their 7-year-old son Daniel were found dead in their home. The deaths were eventually ruled murder-suicide, with the thinking that the professional wrestler killed Nancy and Daniel a day or two before taking his own life.
Sean Taylor
In his fourth season, Sean Taylor was considered among the best safeties in the NFL. On Nov. 26, 2007, Taylor was shot in his upper leg during a botched robbery. Though he underwent emergency surgery, Taylor lost too much blood and died the next day.
Josh Hancock
In April 2007, Cardinals pitcher Josh Hancock was killed in a car accident when he rear ended a flat bed tow truck that was parked in the road assisting another driver. It was the second time in five years the Cards had to deal with a death on their team — pitcher Darryl Kile died in 2002.
Darrent Williams
The Broncos cornerback was shot and killed in a drive-by shooting in the early hours of New Year's Day 2007 in Denver. Williams was attending a birthday party for Denver Nuggets player Kenyon Martin when he and some Broncos teammates got into a Hummer limousine outside a nightclub. Another vehicle pulled up alongside and opened fire, killing Williams.
Cory Lidle
Days after the Yankees were eliminated from the 2006 playoffs, pitcher Cory Lidle and his co-pilot perished when his plane crashed into a 72nd Street Manhattan apartment. Pilot error was blamed, with a crosswind possibly affecting guidance ability.
Reggie White
White, the defensive end who retired as the NFL's all-time sacks leader, died of cardiac arrhythmia on Dec. 24, 2004, at 43. The Hall of Famer, who played for the Eagles, Packers and Panthers, had been diagnosed with cardiac and pulmonary disease and sleep apnea.
Ken Caminiti
Ken Caminiti's downward spiral after his baseball career ended in 2004 when he died of an apparent heart attack brought on by a drug overdose. The 1996 MVP was also the first prominent player to admit using steroids during his playing career.
Pat Tillman
Pat Tillman shocked fans when he gave up a promising NFL career to join the U.S. Army in the wake of the Sept. 11 attacks. In 2004, he died under friendly fire in Afghanistan in an incident that has drawn several investigations.
Dan Snyder
Thrashers center Dan Snyder was just 25 when he died from injuries suffered when teammate Dany Heatley's Ferrari crashed into a wall. Snyder was in a coma for six days before his death Oct. 5, 2003.
Marc-Vivien Foe
In 2003 at the Confederations Cup semifinals, Cameroon star Marc-Vivien Foe suddenly collapsed in the middle of the park with the world watching. It was later discovered that Foe suffered from a hereditary heart condition that increased the risk of death during physical activities.
Darryl Kile
When Darryl Kile failed to show up for a pregame warmup in 2002, a St. Louis Cardinals employee checked his hotel room and found Kile dead in his bed. A 90 percent blockage in two coronary arteries was blamed.
Korey Stringer
Stringer, one of the most well-liked players in the NFL, died of a heat stroke during the Vikings' training camp in 2001. The 27-year-old lineman had just come into his own as a football player, making his first Pro Bowl the season before.
Dale Earnhardt
One of the best drivers ever, the seven-time NASCAR champion was killed in a crash on the final lap of the Daytona 500 in 2001 when his car hit the wall at a sharp angle traveling around 180 miles per hour. Earnhardt's tragic death led to a widespread NASCAR investigation into safety on the racetrack.
Fred Lane
In July 2000, Lane was shot and killed by his wife, Deidre, during an alleged domestic dispute. Deidre said the running back physically and emotionally abused her, but investigators believed she killed her husband to collect his $5 million life insurance policy. Deidre eventually pleaded guilty to voluntary manslaughter and was sentenced to eight years in prison.
Malik Sealy
Malik Sealy spent eight seasons in the NBA before his untimely death in 2000. On May 20, Sealy was struck by a drunk driver going the wrong way on a highway. The driver pleaded guilty to vehicular manslaughter and was given a four-year prison sentence. Sealy's No. 2 was retired by the Minnesota Timberwolves after his death.
Derrick Thomas
The Hall of Fame linebacker died at 33 on Feb. 8, 2000, a few weeks after he was paralyzed in a car accident. Thomas suffered a fatal heart attack in the hospital. His car had flipped on an icy road as he drove to airport for a flight from Kansas City — where he played 11 years for the Chiefs — to St. Louis to see the NFC Championship Game.
Bobby Phills
Former NBA player Bobby Phills spent several years in Charlotte before dying in a car crash involving his teammate David Wesley on Jan. 12, 2000. Phills' No. 13 was the first number ever retired by the Hornets franchise.
Payne Stewart
Stewart was a three-time major championship winner on the PGA Tour. Four months after his final major, the 1999 U.S. Open, the world watched in horror as his Learjet cruised pilotless after a loss in cabin pressure. All six people on board perished.
Florence Griffith-Joyner
Florence Griffith-Joyner, better known as FloJo, suffocated in her pillow after suffering an epileptic seizure in her sleep on Sept. 21, 1998. The three-time gold medalist track star was just 38 years old.
Fabio Casartelli
During the 15th stage of the 1995 Tour de France, Casartelli was on a descent in the Pyrenees mountains when he and other riders crashed. His head struck concrete blocks along the roadway, causing head injuries he never recovered from. The Societe du Tour de France and Casartelli's Motorola team placed a monument near the crash site in memory of the cyclist, who had previously won the 1992 Olympic gold medal in the individual road race.
Ayrton Senna
The 1994 San Marino Grand Prix had already seen tragedy when driver Roland Ratzenberger died in qualifying the day before the race. Three-time world champion Ayrton Senna was particularly shaken by Ratzenberger's death but still climbed into his car to begin the race. On lap 6, his car left the track and hit a concrete wall. The Brazilian government declared three days of mourning for their national hero and an estimated three million people lined the streets to say goodbye to the driver.
Reggie Lewis
Reggie Lewis had become a certified star for the Celtics when he collapsed on the court and died during an offseason practice in 1993. He was 27.
Jerome Brown
Jerome Brown spent five years as a defensive tackle for the Philadelphia Eagles after being drafted by the team in 1987. In June 1992, he lost control of his Corvette and hit a power pole. He and his nephew were both killed in the accident. His No. 99 was retired by the Eagles at the start of the 1992 season. Fans and players also started an unofficial motto for that season: "Bring it home for Jerome."
Hank Gathers
Gathers was a promising college basketball player at Loyola Marymount University when he collapsed during a game in December 1989. He was found to have an abnormal heartbeat and prescribed medication, but Gathers thought it was hindering his performance and cut back on the dosage. On March 4, 1990, he again collapsed during a game and was declared dead on arrival at a nearby hospital.
Jerry Brown
The Cowboys' practice squad player was killed on Dec. 8, 2012 when a car that teammate Josh Brent was driving crashed. Brent was charged with intoxication manslaughter in the incident.  
Donnie Moore
A relief pitcher for the Angels, Moore gave up a crucial home run in Game 5 of the 1986 ALCS. He was made the scapegoat when the Sox won the next two games to reach the World Series. Three years later, Moore shot his wife and then fatally shot himself.
Len Bias
A superstar at the University of Maryland, Bias was selected second in the 1986 NBA draft by the Celtics. But 48 hours later Bias was dead, a victim of cardiac arrhythmia resulting from a cocaine overdose. Bias was just 22 when he died in his dorm room.
Thurman Munson
A seven-time All-Star, three-time Gold Glove winner and the 1976 AL MVP, the Yankees catcher was 32 and in his prime Aug. 2, 1979, when the Cessna he was piloting clipped a tree, missed the runway, crashed into a tree stump and burst into flames.
Lyman Bostock
On Sept. 23, 1978, Lyman Bostock, an OF with the Angels, was killed by a shotgun blast fired by the jealous ex-husband of a woman riding in a vehicle with Bostock. The man believed Bostock and the woman were in a relationship, but Bostock had only met the woman 20 minutes earlier. Bostock was 27. He played for the Twins from 1975-1977 and was in his first season with the Angels.
Steve Prefontaine
Long-distance running phenom Steve Prefontaine died at age 25 in a 1975 auto accident after he hit a rock wall and was trapped under his MGB convertible.
Roberto Clemente
Clemente was a 12-time All-Star, 12-time Gold Glove winner, 1966 NL MVP and 1971 World Series MVP. In December 1972, he chartered a plane to Nicaragua to deliver earthquake aid. It crashed off Puerto Rico after takeoff. His body was never found.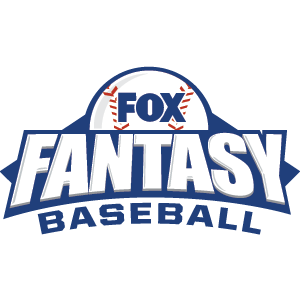 FOX Fantasy Baseball
Join or Create a Free League
Play Now!