Many gray areas surround fantasy DH
When you hear the term "Designated Hitter," what goes through your head?
• Do you conjure images of Edgar Martinez, Harold Baines or Paul Molitor?
• Do you smile and say, "Big Papi?"
• Do you run your mouth on a three-minute vitriolic rant about the position and support of National League play?
Forget the philosophical discussions about the rules of the game for a moment. The announcement of a decision in the Ryan Braun case thrusts offense to the forefront of the discussion. As a result, I'm putting the spotlight on the designated hitters. Several teams will have competitions for the role during camp, and some of the usual suspects (such as Vladimir Guerrero) are still seeking employment.
Let's get things started with one of my favorite players to watch for 2012 in Kansas City.
1. Billy Butler, KC:
2011 Stats: .291, 19 HR, 95 RBI, 74 Runs, 2 SB
Analysis: I love the Kansas City lineup. I may not be the first to say it. Then again, I probably do rank among the first to do so.
Butler is now one of the veteran leaders at the ripe old age of 25. He's been a consistent contributor to fantasy lineups for the past three years and is just now entering his power prime. Butler has averaged 18.3 home runs, 46.7 doubles and 88.7 RBI in the past three seasons with a composite .303 batting average. The added protection in the Kansas City lineup portends to bigger power numbers from Butler in 2012.
2. Michael Young, TEX:
2011 Stats: .338, 11 HR, 106 RBI, 88 Runs, 6 SB
Analysis: Following a three-year downturn in his hit rate, the former AL batting champ was back on his game in 2011. Young produced the sixth 200-hit season of his career and established new career highs in batting average (.338) and RBI (106). The increased batting average was accompanied by a reduction in his home run rate (he'd hit 22 and 21 home runs in the previous two seasons, respectively), but Young continued to lace balls into the gap (41 doubles).
Young owns a career .304 batting average and has hit .284 or better in every season since 2002. In this lineup, Young remains a strong three-category performer (BA, runs and RBI) with the potential to boost his home run total.
* The versatile performer also appeared at every infield position last season. Young has positional eligibility at first base, second base and third base.
3. David Ortiz, BOS:
2011 Stats: .309, 29 HR, 96 RBI, 84 Runs, 1 SB
Analysis: Ortiz had still been contributing sizable power numbers for fantasy owners during the past several years. However, a decrease in his batting average, the circus surrounding former tag-team partner Manny Ramirez, and some difficult starts kept fantasy owners and pundits from noticing. The arrival of Adrian Gonzalez put Ortiz back on the map.
Ortiz has produced at least 28 home runs and 89 RBI in eight of the past nine seasons. During this period, Ortiz averaged 75.7 extra-base hits. He'll continue to amass power numbers alongside Gonzalez.
4. Jesus Montero, SEA:
2011 Stats: .328, 4 HR, 12 RBI, 9 Runs
Analysis: Fantasy owners finally got their wish when Montero was finally recalled by the Yankees in September. He batted .328 in his 61 at-bats with 17 strikeouts. That puts him at a robust .455 BABIP.
OK, so that rate isn't sustainable, and the trade that sent him to Seattle certainly lowers the ceiling on his power potential. He won't have the same RBI opportunities and Safeco Field is where flyballs go to die. Still, I can't look away from his history and imposing physical presence (6-foot-4 and 225 pounds at 22 years old).
* In the short-term, he'll cede playing time to veteran Miguel Olivo behind the plate. Montero's long-term prospects as a catcher are certainly in doubt, as his defensive shortcomings have been well-chronicled. There are no questions about whether Montero can hit at the highest level.
5. Mark Trumbo, LAA:
2011 Stats: .254, 29 HR, 87 RBI, 65 Runs, 9 SB
Analysis: First, it should be noted that Trumbo has been cleared to resume baseball work and will be ready for opening day after sustaining a foot injury in his huge rookie season. That's great news for owners anticipating a huge follow-up effort from Trumbo in the heart of the Los Angeles lineup alongside new arrival Albert Pujols.
Trumbo posted a strong .327 BABIP with 61 extra-base hits (31 doubles) as a rookie, offering a bonus of nine stolen bases. He'll certainly have ample RBI opportunities with Pujols hitting ahead of him.
* Kendrys Morales will also be returning from injury. Mike Scoiscia will have a difficult but enviable decision to make this spring.
6. Adam Dunn, CWS:
2011 Stats: .159, 11 HR, 42 RBI, 36 Runs
Analysis: If you were to call the 2011 season "lost" for Dunn, you would be greatly understating the matter. His strikeout rate was the only portion of his game to accompany him to Chicago in his first season (177 strikeouts in 415 at-bats). Dunn was limited to 27 extra-base hits with 42 RBI.
I'm anticipating a bounce-back season from Dunn in post-Guillen Chicago. He's changed his offseason strategy, spending ample time in the batting cage while working out more than he had in the past. Robin Ventura will reportedly work Dunn some at first base and the outfield to keep him "in" games and break up the long stretches at DH. He'll offer great value in the middle rounds following a torturous 2011 season. That string of homer-happy seasons didn't occur so very long ago.
7. Edwin Encarnacion, TOR:
2011 Stats: .272, 17 HR, 55 RBI, 70 Runs, 8 SB
Analysis: The arrival of super prospect Brett Lawrie shifts Encarnacion to the DH role for 2012 (Travis Snider may see occasional at-bats here as well). He's long been a strong power producer when given regular at-bats, and he certainly took advantage of his opportunities with 53 extra-base hits last season (36 doubles).
Since arriving in Toronto, Encarnacion has averaged one extra-base hit per 9.3 at-bats, and his .272 batting average last season was his best effort since 2007.
8. Jim Thome, PHI:
2011 Stats: .256, 15 HR, 50 RBI, 32 Runs
Analysis: I know that he's in the National League, but the former top-tier power broker is slated to pick up some playing time at first base while Ryan Howard recovers from his injury. Thome has hit at least 15 home runs in 18 of the past 19 seasons. He'll eventually add first base eligibility, but he's a solid power option with everyday at-bats in the Utility slot.
9. Ryan Doumit, MIN:
2011 Stats: .303, 8 HR, 30 RBI, 17 Runs
Analysis: Doumit was limited to 77 games in his final season with the Pirates, and he goes into 2012 without a clearly defined role in Minnesota. He'll log some time behind the plate as the Twins transition Joe Mauer into a hybrid catcher-first baseman and may see time at first base and the outfield.
He's been a solid power contributor for fantasy owners since his ascent to the majors in 2005. Doumit owns a respectable .271 career batting average. He represents a solid insurance card for owners that take the plunge on Mauer early, and stands as a solid Utility option in the interim.
10. Luke Scott, TB:
2011 Stats: .220, 9 HR, 22 RBI, 24 Runs, 1 SB
Analysis: Scott was limited to 64 games in his final season in Baltimore because of groin and shoulder injuries. The injury (a torn labrum), sapped his power stroke and stopped the four-year advancement of his home run total (he hit a career-high 27 home runs in 2010). During that four-year run, Scott averaged 49.8 extra-base hits and 69.8 RBI. He also improved his batting average each season (.264 career).
If Scott's shoulder checks out, he'll post strong power numbers from the Utility slot.
11. Seth Smith, OAK:
2011 Stats: .284, 15 HR, 59 RBI, 67 Runs, 10 SB
Analysis: Smith excelled in his third full season with the Rockies in 2010. He is part of a crowded outfield in Oakland and will likely see regular at-bats from the DH slot. In his three seasons with the Rockies, Smith averaged 45.3 extra-base hits and 55.3 RBI with a composite .275 batting average.
His power numbers potentially take a hit in the vast Oakland outfield, but that high doubles count (32 in 2011) has me optimistic that he's still growing.
12. Travis Hafner, CLE:
2011 Stats: .280, 13 HR, 57 RBI, 41 Runs
Analysis: It seems like forever since Hafner ascended to stardom with the Indians. "Pronk" produced his first 100-RBI season in 2004, the first of a fantastic four-year run in which he averaged 31.8 home runs and 108.5 RBI.
He's been ravaged by injuries during the past four seasons. Hafner has appeared in 118 games or less in each season and has not hit more than 16 home runs in any single campaign. Hafner's total of 42 extra-base hits in 2010 (29 doubles) demonstrates that he still has some pop in his bat. However, Hafner represents a risky proposition and will serve as a waiver wire pickup if his bat heats up.
13. Andruw Jones, NYY:
2011 Stats: .247, 13 HR, 33 RBI, 27 Runs
Analysis: There's not much to say about the well-traveled veteran outfielder/DH. If he's healthy and getting regular at-bats, Jones is going to hit for power in the back-end of the New York lineup. Jones hit 17 home runs for the Rangers in 2009 and 19 for the White Sox in 2010. He'll be a drag on the team batting average, as he's hit .247 or worse in five consecutive seasons.
14. Andy Dirks, DET:
2011 Stats: .251, 7 HR, 28 RBI, 34 Runs, 5 SB
Analysis: Dirks is the leader of a proposed platoon at the position (Clete Thomas?). The 26-year-old left-handed hitter appeared in 78 games last season and generating 20 extra-base hits in 219 at-bats. Dirks batted .290 in his minor league career and twice stole at least 20 bases.
15. Wilson Betemit, BAL:
2011 Stats: .285, 8 HR, 46 RBI, 40 Runs, 4 SB
Analysis: Betemit stands as the top option in a less than thrilling competition for the DH role entering camp. He produced 34 extra-base hits (22 doubles) between Kansas City and Detroit with 46 RBI and a composite .285 batting average.
As a part-time player in the past two seasons, Betemit has demonstrated strong gap power (42 doubles) and decent pop (21 home runs). He also batted .297 in his 84 games for the Royals in 2010. Betemit isn't an overwhelming option, but he'll offer decent three-category production and serve as a plug-in third baseman. I still anticipate that the Orioles add a veteran bat to occupy the role.
>>> Check out Mike Harmon's 2012 Fantasy Baseball Player Rankings Index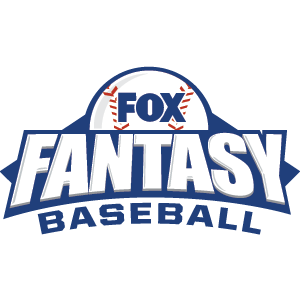 FOX Fantasy Baseball
Join or Create a Free League
Play Now!