Will Price be right for fantasy owners?
Excluded from our breakdown of early-season flops was David Price. The reigning American League Cy Young winner certainly seemed like a candidate for this list, given his 5.21 ERA and 1.37 WHIP in April. Price was granted clemency, as the Tampa ace had submitted four quality starts in six outings, with ill-fated ventures against the Indians (five innings, 10 hits, three walks, eight runs on April 7) and Orioles (eight hits, five runs in six innings on April 18) laying the hammer to his figures. Besides, a three-time All-Star in the prime of his career deserves a semblance of patience, right?
Right?
Price's latest foray (11 hits, three walks and nine runs in 6 2/3 innings of work in Coors Fields) puts that question in doubt, as his stat line now sits at a 1-3 record with a 6.25 ERA and 1.48 WHIP in seven starts. After surrendering 16 homers in 211 innings last summer, Price has already conceded eight long balls in 44 2/3 innings. Opposing batters are hitting .302 versus the lefty with a .349 on-base percentage, miles ahead of 2012's .226 batting mark and .284 OBP. And though win-loss notations are not the strongest barometer of a pitcher's worth, the Rays are 1-6 in games started by Price. For the mathematically challenged, these numbers are typically not indicative of a frontline arm, to say the least.
Additionally disconcerting is, historically, the spring has been Price's time to shine, entering 2013 with a 2.97 ERA in the months of April and May versus a 3.23 ERA over the summer. Granted, both totals are commendable, yet such a variance cannot be ignored. When this expectation is not met, concern is warranted.
Perhaps the most troubling aspect of Price's stumble out of the gate is his spasmodic drop in fastball velocity. Renowned for his cannon, 2013 has been a different tale:
Price Pitch Speed
| Year | vFastball | vTwo-Seam | vSlider | vCurve | vChangeup |
| --- | --- | --- | --- | --- | --- |
| 2011 | 94.7 | 94.8 | 89.1 | 78.4 | 83.2 |
| 2012 | 95.5 | 95.3 | 87.8 | 79.0 | 84.2 |
| 2013 | 92.8 | 93.5 | 86.0 | 79.1 | 84.4 |
The reduction in heat has been the primary spur of his challengers' elevated batting average, and has also correlated to a slight dip in strikeout production. Moreover, with no ailment as the cause for this deceleration, this issue becomes quite the head-scratcher.
With his performance miles short of heightened aspirations, how worried should owners be? In truth, not as much as his pitfalls seem to express, as more than a few factors state better days are ahead for Price.
The 27-year-old's control has mirrored his past harvest at a solid 2.42 BB/9 rate. A .351 BABIP states Price has been a casualty of rotten luck, particularly in view of his batted ball data (19.6 line-drive percentage, 52.2 ground-ball rate). Once his 64.5 left-on-base percentage returns to the league mean, the robust ERA should plunge. The former No.1 overall pick's 3.35 xFIP, a top-15 forecast in the Junior Circuit, is further evidence of a bright horizon.
Then there is the case of Price's schedule. The AL East has never been accused of sporting an accommodating slate, but Price's adversaries have been especially formidable in a short span. In seven starts on the year, Price has already faced a top-eight run-producing squad five times in Boston, Colorado, Cleveland and Baltimore (twice).
Make no mistake, Price is not out of the woods. The lull in speed is bothersome, as is his forfeit of dingers. Nevertheless, fantasy managers should hold off on hitting the panic button. When on his game, Price is one of baseball's best hurlers. And while his pitching hasn't reflected this sentiment, it's illustrated that he's not far off, either.
Start 'Em
Dee Gordon, Dodgers
A once highly-touted prospect, Gordon struggled in 2012, hitting .228 with a sub-.300 OBP in 87 games last season, albeit with 32 swipes. When Los Angeles obtained Hanley Ramirez, Gordon was relegated to a bench role, and started this year in Triple-A Albuquerque. Now with Han-Ram on the DL and Justin Sellers demoted to the minors, Gordon has an extended tryout to show what he can do. So far, he's making the most of this opportunity, going 6-for-19 with three steals, three runs and three walks in his first five games. Though Gordon won't be contending for batting titles anytime soon, he has shortened the loop in his swing, and will be a paramount source of steals. In NL-only and deeper leagues, Gordon is worth the pick-up.
Mitch Moreland, Rangers
Getting the chance to play full-time for the first time in his career, Moreland is putting together quite the display, raking at a .400 mark with three jacks, eight ribbies and eight runs in his last 16 games. His propensity to whiff persists, and we'd like a tad more patience in the batter's box. These shortcomings are negated by his run production, and slotted in the fifth hole in the Texas lineup should facilitate its share of fireworks this summer.
Scott Feldman, Cubs
Since notching 17 wins for the Rangers in 2009, Feldman has been a non-entity in the rotisserie realm, owning a 5.15 ERA and 1.46 WHIP in nearly 300 innings the past three seasons in Arlington. Even his 2009 campaign comes with an asterisk, as in spite of the augmented win total Feldman held a 4.08 ERA. A change in scenery has paid dividends for the 30-year-old this season, with the 6'7" righty posting a 1.63 ERA with 23 punch-outs in his last 27 2/3 innings for the Cubbies. In leagues that account for net wins, a lack of run support takes a dent in Feldman's value, and his .206 BABIP shows that regression is to be expected. However, Feldman's lofty walk rate is the byproduct of the pitcher learning to avoid contact, verified in his opponents' .200 batting average.
Andrelton Simmons, Braves
The recent barrage (three homers and eight RBI since April 29) is likely a deviation, considering Simmons finished 2012 with a mere three taters and 19 RBI in 182 plate appearances. Still, Simmons' tear, coupled with the fiasco that has been the B.J. Upton Experience, will give the Atlanta shortstop a break at the top of the Braves lineup. The muscle flaunted by the Atlanta bats should parallel to a decent amount of runs for Simmons, putting him on the radar at an offensively-deficient position.
Chris Tillman, Orioles
Tillman was splendid in 15 starts for Baltimore last year, going 9-3 with a 2.93 ERA and 1.05 WHIP. Following a rough beginning this season, the 25-year-old is showing 2012 was no fluke, giving up just six runs in his last four outings, all Orioles wins. Owned in a scant 10.6 percent of FOXSports.com leagues, Tillman's consistency, along with the Baltimore's mighty lumber, should equate to a good showing in the W column.
Sit 'Em
David Freese, Cardinals
I should know better than to defy David Freese. The last two times I vouched for his spot on the bench in 2011 and 2012, the dude transformed into a hybrid of Micky Mantle and Edgar Martinez from Ken Griffey Jr.'s Slugfest. So with trepidation, I recommend that Freese, whose ground-ball rate is a whopping 63 percent, should take time off from your starting lineup until he awakens from his early-season slumber. And yes, I fully expect him to hit .540 with five homers this week after condemnation.
Paul Konerko, White Sox
Not ready to call Konerko over the hill just yet, as the venerable Windy City slugger hit .298 with 26 blasts in 2012. We are slightly fretted that these hard times might be a carry-over from a tumble in the second half of last season, demonstrated in a .234 average and .308 OBP in Konerko's final 52 games. Give the six-time All-Star another month to reconfigure his approach before pulling the plug.
Tim Lincecum, Giants
The good: the Freak's 9.7 K/9 mark is his best since 2010. The bad: Lincecum's 20 free passes are tied for the most in the National League. The ugly: 22 earned runs in the past 36 2/3 innings. Worse, his velocity has remained at its slowed pace from a season ago. Potential could be gleaned from Lincecum, but a lot of digging is involved.
Martin Prado, Diamondbacks
Through 33 games, Prado is singing to the tune of a .227 average and .281 OBP. Randall Delgado, the other "gem" sent over from Atlanta for the services of Justin Upton and Chris Johnson, sports a 8.80 ERA and 1.99 WHIP in seven Triple-A starts. Cheer up, D-back fans. So your GM gave away two assets for duds. At least he didn't compound the problem by signing the 29-year-old Prado to a four-year, $40 million deal, right?
Jarrod Parker, A's
I backed Parker this week with two advantageous matchups on his bill, but something clearly isn't right with that cat. Throw in the possible impediments by reports of a neck strain, as well as his problems on the road, and Parker's fantasy boat isn't worth the row at the moment.
PEN-demic! Update
Ugh, the Boston bullpen. In the words of Ron Burgundy, "Boy, that escalated quickly. I mean, that really got out of hand fast!" First the inevitable Andrew Bailey injury (right biceps as the culprit) followed by offseason acquisition Joel Hanrahan hitting the disabled list with a forearm strain. Rogue owners quickly dispatched reliever Koji Uehara off the waiver wire, a move that proved to be premature, as Red Sox manager named Junichi Tazawa the new interim closer. For his part, Tazawa has been reliable this season with a 0.98 WHIP and 18 strikeouts in 14 1/3 innings. Also on the infirmary front, J.J. Putz looks to be headed to the sidelines with elbow stiffness, abdicating the closer throne in the desert to the trio of David Hernandez, Heath Bell and Matt Reynolds. Bell has the name recognition and Reynolds has been lights-out in 2013, but Hernandez is the front-runner to man the job if Putz is due for a prolonged absence. In other closer news, the Cubs officially named Kevin Gregg the fireman, meaning Kyuji Fujikawa will return to a set-up role once healthy.
Finally, a once-blasphemous conception might be coming true in Atlanta, as Craig Kimbrel has three blown saves in his last five chances. Although we wouldn't classify the 2011 NL Rookie of the Year as on the hot seat, you better believe allowing eight hits, one walk, three bombs and five runs in his last 4 2/3 innings has put some fire on his backside.
Waivers Watch: Zach McAllister, Indians
McAllister has held his foes to three earned runs or less in each of his six starts this season, linking to a reputable 2.63 ERA and 1.12 WHIP. The inconsistencies of Justin Masterson and Ubaldo Jimenez have bestowed McAllister as the de facto ace of an Indians roster than is quietly making noise in the AL Central. While he won't overpower hitters, a slick split-finger has been keeping the ball inside the park, an issue that hampered McAllister in the past. Available in nearly 96 percent of FOXSports.com formats, McAllister is a must-own in AL-only leagues, and should be on the watch list for those in standard divisions as well.
Rookie Review: Nolan Arenado, Rockies
A second-round pick in the 2009 Draft, Arenado has been working the wood since his call-up, sending three shots over the outfield walls in his first seven games. Though he's had four o-fers in nine contests, Arenado's strength and level swing should repel severe declines, and playing half his games in Coors Field won't hurt, either. Outside of the position's elite, third base has seen some underperformances as we hit the middle of May, making Arenado an intriguing choice as the summer approaches.
Spit Your Tobacco at: Attention-Grabbing Umpires
Usually I take the side of zebras in referee-player squabbles. Every call they make is going to be judged by 40,000 fans, most of which are waiting for the slightest slip-up to bounce. Which is bizarre, given that fans have more in common with officials than athletes. If anything, those in the crowd should be sympathetic to an umpire's plight.
What I do have a problem with is diamond arbitrators who put themselves in the spotlight. Case in point: John Hirschbeck, a man in blue not unfamiliar with controversy, tossing Bryce Harper the other day after questioning a call. Harper's demeanor toward Hirschbeck wasn't respectful, but it also didn't justify a toss. Unfortunately, Hirschbeck took Harper's conduct as a shot at his manhood and gave the phenom the boot. Hirschbeck may have thought he was punishing Harper, yet in reality he was penalizing the fans of Pittsburgh, as those in the Steel City missed an opportunity to see one of the game's rising stars. (Unless you want to make the argument that Pirates fans came to see the stylings of Wandy Rodriguez.) Same goes with umpire Tom Hallion and his confrontation with Tampa's Price last week, where Hallion allegedly cussed in Price's direction. And don't get us started on the crew working the Indians-A's game on Wednesday night.
If an umpire's name is widely recognized by casual fans, you've done something wrong. Please John Hirschbeck and Tom Hallion, let this be the last time you make your presence known.
Big League Chew Player of the Week: Matt Kemp, Dodgers
Anytime I get fired up on something as stupid as the aforementioned umping problem or the ongoing debacle that is Jeffrey Loria, I see something like this and all feels right in the world. Keep living big, Bison.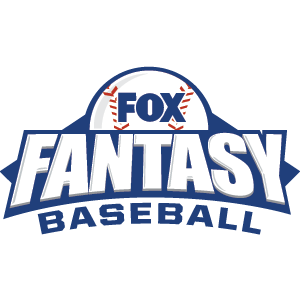 FOX Fantasy Baseball
Join or Create a Free League
Play Now!