Harmon's fantasy baseball rankings index
Click on the links below to review Mike Harmon's 2012 fantasy baseball player previews and rankings.

1. Carlos Santana, CLE
2011 Stats: .239, 27 HR, 79 RBI, 84 Runs, 5 SB
Analysis: Fantasy owners so loved the sneak preview that they received from Santana in 2010 that the hype machine kicked into full gear during spring training for the 2011 season. The 25-year-old backstop responded with a power-packed first full season … FULL PREVIEW

1. Miguel Cabrera, DET
2011 Stats: .344, 30 HR, 105 RBI, 111 Runs, 2 SB
Analysis: What else do I need to say? In eight complete MLB seasons, Cabrera has averaged 33 home runs and 115 RBI while posting … FULL PREVIEW

1. Robinson Cano, NYY
2011 Stats: .302, 28 HR, 118 RBI, 104 Runs, 8 SB
Analysis: Do I need to write a lengthy report on Cano? Following a downturn in his production during the 2008 season … FULL PREVIEW

1. Evan Longoria, TB
2011 Stats: .244, 31 HR, 99 RBI, 78 Runs, 3 SB
Analysis: Longoria changed his offseason training program, dropped weight and underwent surgery on his foot… FULL PREVIEW

1. Troy Tulowitzki, COL
2011 Stats: .302, 30 HR, 105 RBI, 81 Runs, 9 SB
Analysis: What must I add to the argument? Tulowitzki posts huge power numbers when healthy… FULL PREVIEW

60. Martin Prado, ATL
2011 Stats: .260, 13 HR, 57 RBI, 66 Runs, 4 SB
Analysis: Prado experienced a precipitous drop in his batting average after missing an extended period in the heart of the season… FULL PREVIEW

1. Matt Kemp, LAD:
2011 Stats: .324, 39 HR, 126 RBI, 115 Runs, 40 SB
Analysis: Despite the ownership debacle in Los Angeles looming over the squad (and little lineup support), Kemp rebounded from a difficult 2010 season … FULL PREVIEW

41. Brandon Morrow, TOR:
2011 Stats: 11 Wins, 4.72 ERA, 1.29 WHIP, 203 K
Analysis: Morrow is a prime power pitcher in Toronto. In two years as a starter, he's averaged 10.5 strikeouts per nine innings. However, Morrow has struggled …
FULL PREVIEW

1. Justin Verlander, DET:
2011 Stats: 24 Wins, 2.40 ERA, 0.92 WHIP, 250 K
Analysis: Verlander had been one of the most effective pitchers for years…
FULL PREVIEW
1. Craig Kimbrel, ATL:

2011 Stats: 2.10 ERA, 1.04 WHIP, 127 K, 46 Saves
Analysis: Kimbrel produced fantastic results in his 21-game introduction to Atlanta in 2010…
FULL PREVIEW

1. Billy Butler, KC:
2011 Stats: .291, 19 HR, 95 RBI, 74 Runs, 2 SB
Analysis: Butler is now one of the veteran leaders at the ripe old age of 25. He's been a consistent contributor to fantasy lineups … FULL PREVIEW

Devin Mesoraco, C, CIN:
2011 Stats: .289, 15 HR, 71 RBI, 60 Runs, 1 SB
Analysis: Mesoraco made a brief 18-game major league appearance last season and produce five extra-base hits (two home runs) and six RBI in 50 at-bats… FULL PREVIEW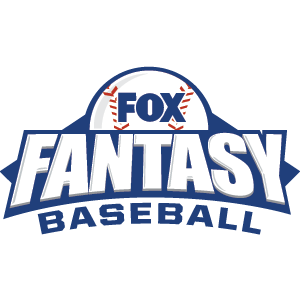 FOX Fantasy Baseball Join or Create a Free League

Play Now!