Fantasy baseball injury update 3/6
Teixeira Injury Fantasy Impact
New York Yankees general manager Brian Cashman said he was worried. It turns out he had every right to be. On Wednesday, Joe Girardi told reporters first baseman Mark Teixeira will miss 8-10 weeks after injuring his wrist during batting practice. Two months, which includes needed rehab after four weeks of rest, would mean Tex wouldn't return until early-May. The Yankees are also without Curtis Granderson who broke his forearm after being hit by a spring training pitch.
The Yankees would have the option of starting Kevin Youkilis at first base if he wasn't already starting for an injured Alex Rodriguez at third base. So, at least for the moment, the team's first-base options are Juan Rivera and Dan Johnson; neither of which should be added to a fantasy roster unless you play in a 40-team American League-only setting.
The FOXSports.com fantasy department's composite fantasy rankings has Teixeira ranked 11th among first basemen. Freddie Freeman, Mark Trumbo and Ike Davis are names that follow Tex in those rankings – all sound replacement options in upcoming drafts if this injury makes you nervous to reach for the Yanks' first baseman.
Tex finished the 2012 season with 24 home runs, 84 RBI and a .251 batting average in 123 games. That roto-stat line could easily be trumped by Freeman, Trumbo or Davis especially if they can play 140-plus games and Tex misses all of April.
One interesting, if not defensively nauseating, option for the Yankees is to start Youk at first and Eduardo Nunez at third. He's a defensive liability like no other and isn't the best hitter, but if he can reach first base does possess some good speed. He stole 22 bases for the Yanks in 2011 with a .265 BA and .313 OBP. He stole 28 bases between the majors and minors last season. Nunez could be worthy of an AL-only roster stash.
2013 Fantasy Rankings: C | 1B | 2B | SS | 3B | OF | SP | RP
2013 Fantasy Baseball Sleepers: C | 1B | 2B | SS | 3B | OF | SP | RP
Other fantasy baseball injuries:
Aramis Ramirez (knee sprain) – The MRI found no structural damage, but he's out at least 7-10 days. However, Ramirez told reporters that he could easily miss two weeks.
Matt Garza (DL – strained lat) – He missed the last nine weeks of the 2012 regular season due to an elbow injury. Garza's attempt to return was halted in mid-February when he first suffered the strained lat and a recent throwing session caused a "minor setback" according to Manager Dale Sveum. He's out until later this week and almost a guarantee to start the season on the disabled list.
Carl Crawford (elbow) – Crawford has been cleared to begin throwing and hitting after he was shut down for nearly a week after experiencing nerve irritation in his Tommy John elbow. It still may be another seven days before he plays in a spring training game for the Dodgers.
2013 Fantasy Rankings: C | 1B | 2B | SS | 3B | OF | SP | RP
2013 Fantasy Baseball Sleepers: C | 1B | 2B | SS | 3B | OF | SP | RP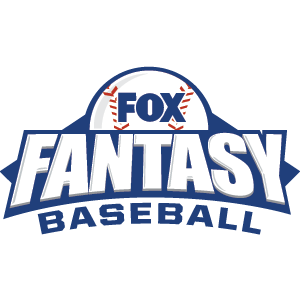 FOX Fantasy Baseball Join or Create a Free League

Play Now!