College Football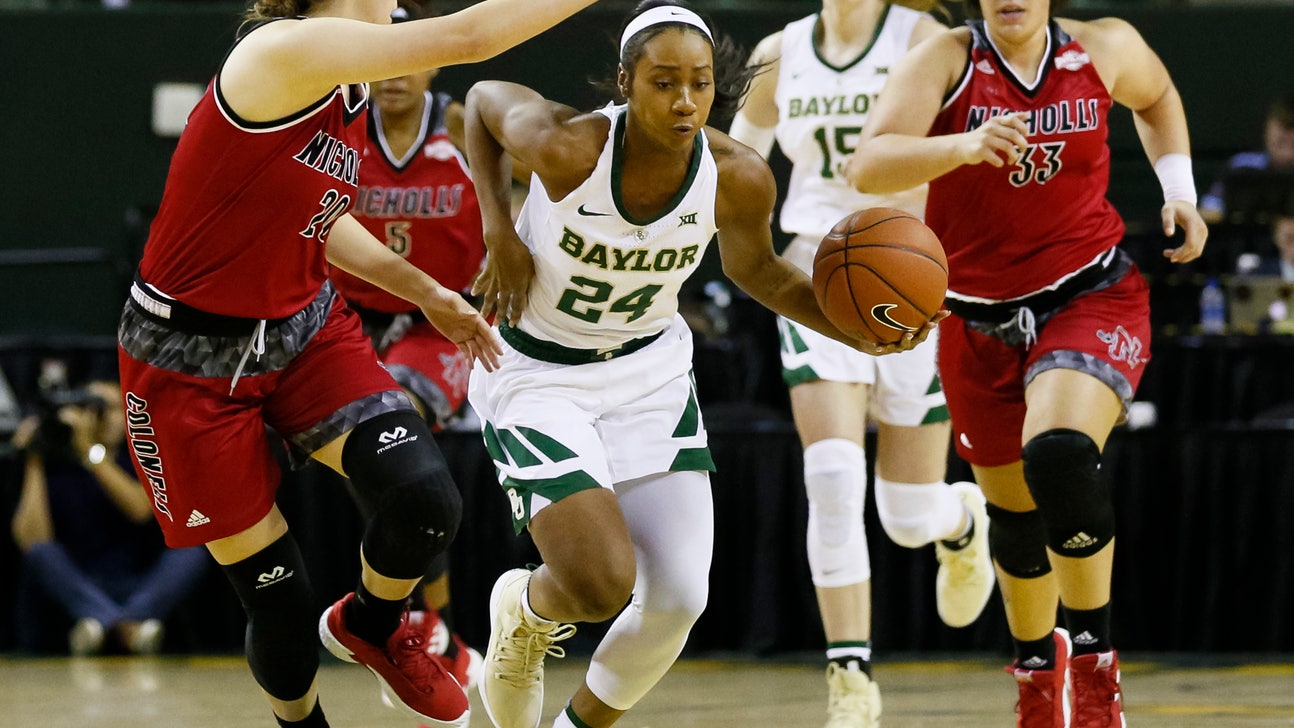 College Football
No. 4 Baylor women open season with 100-39 win over Nicholls
Updated
Mar. 4, 2020 6:51 p.m. ET
WACO, Texas (AP) — Fourth-ranked Baylor has all the makings of another standout team in coach Kim Mulkey's 19th season, and the uncertainty at point guard may already be settled.
The Lady Bears have one of the best post combos in the nation with 6-foot-7 All-American Kalani Brown and 6-4 Lauren Cox, plenty of good shooters, some standout freshmen and graduate transfer Chloe Jackson at the point.
Baylor opened the season by scoring the first 24 points and matched a school record with seven players in double figures in a 100-39 victory over Nicholls State on Tuesday night.
"First game of the season, you've got to come out blazing, and we did, we came out more than blazing," Brown said.
"I thought we started the game very good. It starts with Chloe Jackson," said Mulkey, the former national championship point guard at Louisiana Tech. "I can't tell you how impressed I am with her. Point guard is the most difficult position on the floor. For her to come here and just grasp everything I'm throwing at her every day and to lead our basketball team, it's really remarkable."
Jackson, a transfer from LSU, had 10 points and five assists without a turnover in 26 minutes.
With the graduation of Kristy Wallace and the offseason dismissal of Alexis Morris for an unspecified violation of team rules, the Lady Bears went into preseason practice uncertain of who would be the point guard.
Brown finished with 13 points, matching Moon Ursin for the team high. Brown also had four rebounds while playing only 18 minutes for Baylor, which has won two national titles and the last eight Big 12 regular season titles. All 11 players who saw action scored multiple points and had at least one rebound.
Cassidy Barrios had 20 points and nine rebounds for Nicholls State. The senior guard was the leading scorer last season at 17.3 points a game for the Colonels, who were an NCAA Tournament team after winning the Southland Conference tournament. Their season ended with a loss to No. 1 seed Mississippi State.
DiDi Richards set a career-high with 12 points for Baylor, and freshman Caitlin Bickle also had 12. Newcomers Chloe Jackson, NaLyssa Smith and Queen Egbo all had 10 points. Cox had nine points, seven rebounds and a game-high six assists in 19 minutes.
"We've got a lot of talent, and we've got a lot of them that want to shoot the ball," Mulkey said. "As you saw, we can score a lot of points, I can run a lot of different things."
BIG PICTURE
Nicholls State: Barrios is one of three returning starters for Nicholls State, which won 19 games last season. The Colonels were overmatched as expected against Baylor. The 5-10 Barrios was the tallest starter going against a Baylor starting five that included Brown, Cox and 6-1 Richards.
Baylor: While the Lady Bears can score a lot of points, Mulkey wasn't happy after they allowed 61 points in their last exhibition game. "Practice after that game, we pretty much did defense the whole time. It was an emphasis," Brown said. They held Nicholls to 23 percent shooting (12 of 53) from the field, and had a 48-25 rebounding edge.
LOUISIANA REUNION
There was a lengthy wait for Mulkey to get to the interview room postgame. "We've got a lot of Louisiana folks in the house," she said. Mulkey had been visiting with former LSU coaches Dale Brown and Johnny Jones. The Baylor men played afterward against Texas Southern, the team Jones is now coaching. Baylor men's coach Scott Drew's father, Homer, was a former Brown assistant.
UP NEXT
Nicholls State plays another major conference school on the road. The Colonels are at Auburn on Friday.
Baylor has another home game Thursday against Saint Francis of Pennsylvania. The Lady Bears then head west to play Arizona State at Fort Defiance, Arizona.
---
---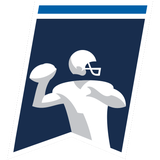 Get more from College Football
Follow your favorites to get information about games, news and more
---