Conor McGregor says UFC will need an army to strip him of title after UFC 205
November 15, 2016

At UFC 205, Conor McGregor has a chance to become the first ever simultaneous two-division champion in the history of the promotion.
While legends like B.J. Penn and Randy Couture have held titles in different weight classes — a feat that's rarely been accomplished in the UFC — no one has ever held two belts in two divisions at the same time.
McGregor has that opportunity on Nov. 12 when he meets Eddie Alvarez in New York, but UFC president Dana White has promised that holding championships in two weight classes would be short lived for the Irishman.
White has said that if McGregor wins at UFC 205, he will then have to decide whether he keeps the lightweight title or the featherweight title but he's not keeping both.
McGregor vehemently disagrees.
It's tough to argue with McGregor's logic considering how many times the UFC has talked about him giving up the featherweight title yet it's still sitting in front of him at every press conference and he's still declared the true king at 145-pounds.
Of course, McGregor won the belt last December with a 13-second knockout over Jose Aldo, so it's only been about 10 months since the title was last defended. That being said, McGregor will compete in his third consecutive fight in 2016 outside of the featherweight division and the rest of the fighters at 145-pounds are getting anxious for a shot at the title.
At the top of the list was interim champion Jose Aldo, although lately he's insisted that he's retiring from the sport and wants his release from the UFC. Meanwhile, a contender like Max Holloway has won nine fights in a row and still hasn't received a title shot.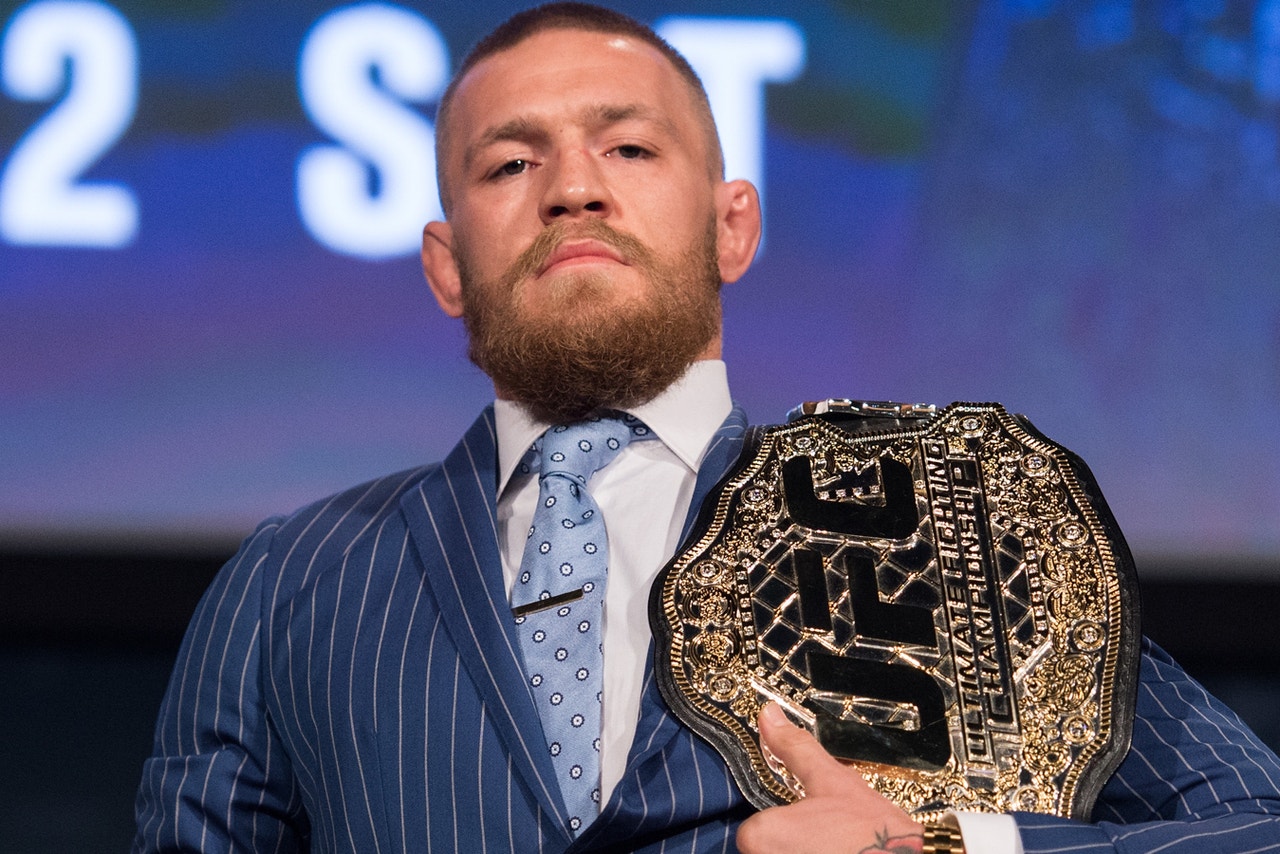 McGregor's defiance shouldn't be a surprise, however, considering he is the biggest draw in the sport right now and a champion defending titles in two weight classes would be another first for the 28-year-old Dublin native.
Whether or not it happens remains to be seen, but McGregor is quite confident that after he beats Alvarez at UFC 205, he'll be picking and choosing which division and opponent he graces with his presence next.
"They're going to have to gather an army and take one of them off me and that's out straight," McGregor said.
"One's gonna be there, one's gonna be there and I'm going to be picking and choosing who I want to destroy next and that's it."
---
---