Nothing Jurgen Klinsmann does, even the Copa America roster, should surprise you anymore
BY foxsports • May 21, 2016
Jurgen Klinsmann's Copa America Centenario roster doesn't include Jordan Morris. Or Omar Gonzalez. And Chris Wondolowski must have some incriminating photos of the U.S. manager. And Timmy Chandler just won't go away. And did Klinsmann not learn from the 2014 World Cup when he didn't have a second target striker to back up Jozy Altidore? Because now he's going into a tournament without Altidore or a striker who can play with his back to goal.
It would be easy to throw that shade at Klinsmann, especially now. The U.S. manager is under fire for a rough 18 months and even the most popular of coaches upsets Americans every single time he picks a roster. That's the nature of the business.
Maybe that criticism of Klinsmann's Copa America Centenario roster is fair, anyway. It wouldn't be a difficult argument to make. But fair or not, one thing it definitely can't be called is surprising.
At this point, five years into Klinsmann's reign, we know next to nil about what he will do next. He probably likes it that way, believing that unpredictability is important and that the players also lacking that comfort and certainty pushes them to be better every day. Whether that is effective or not, that's how he has operated as U.S. manager.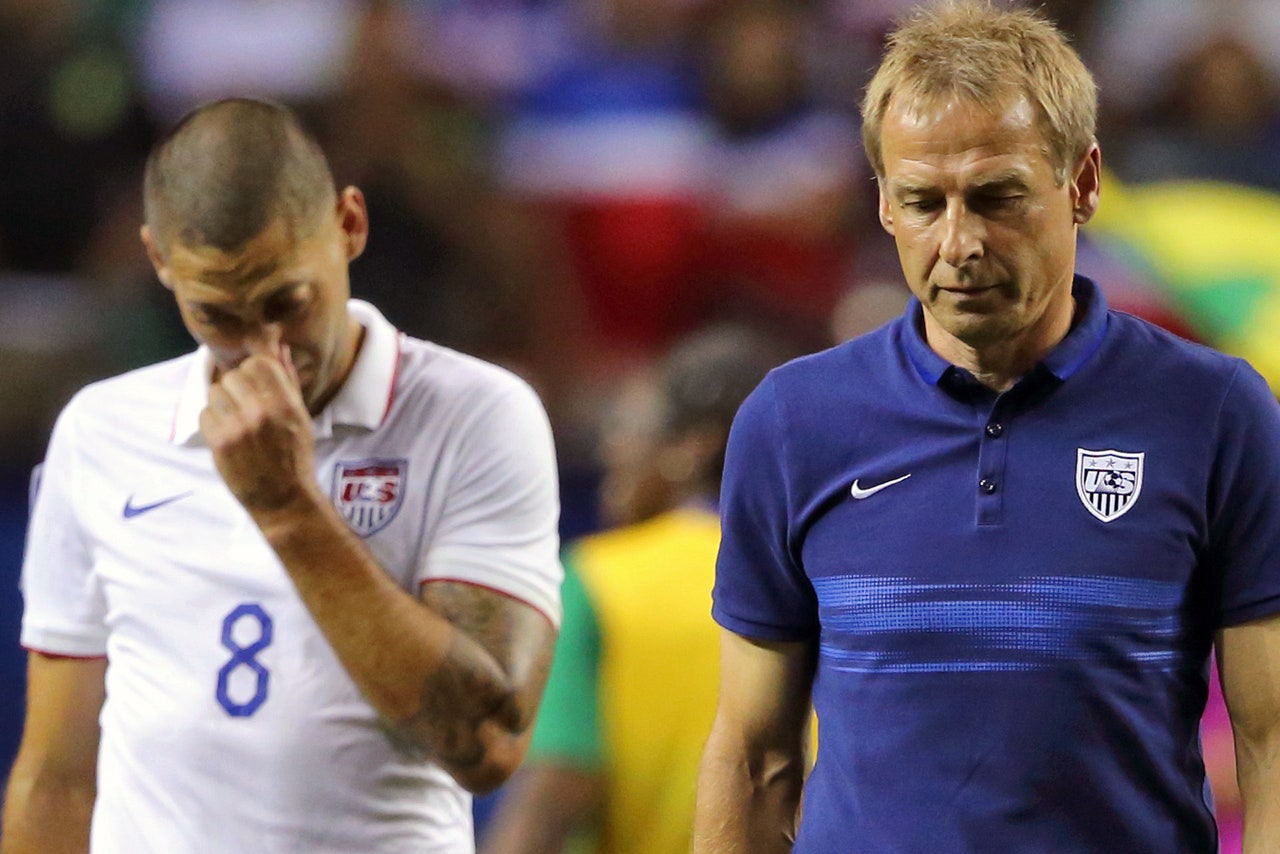 It was only last November when Clint Dempsey was left off of the roster for a pair of World Cup qualifiers. It didn't matter that he used to be the captain and is almost inarguably the team's best attacking player. And he's previously done the same with Altidore. He had no issue excluding Landon Donovan from the 2014 World Cup either, and those are just the high-profile players who figured to be locks. It doesn't even get into his on-again, off-again relationships with Geoff Cameron and Omar Gonzalez.
Even his inclusions have long defied common thought. While Morris may look like a snub today, Klinsmann was roasted for putting him on the team in 2014 when the forward was still an amateur playing for Stanford. Seeing Wondowloski on the team may not please anyone but Wondolowski's family, but the striker makes the team almost every chance he gets no matter what happens. In effect, him missing out on Copa America Centenario would actually be more surprising than him making it. Michael Orozco is in nearly the same boat and a year ago, Ventura Alvarado wasn't just making the team, he was arguably Klinsmann's favorite defender.
That's not to say that Klinsmann is right with his Copa America roster. Or even that he's wrong. But surprise is a pretty tough reaction to justify unless you want to call everything he does a surprise.
We don't know what Klinsmann is thinking. We haven't in the half of a decade he's spent challenging our beliefs and assumptions about this team. So how can we be surprised by this roster? That surprise would have required confidence in predicting what the squad would look like to begin with, and that confidence would have doubled as foolishness.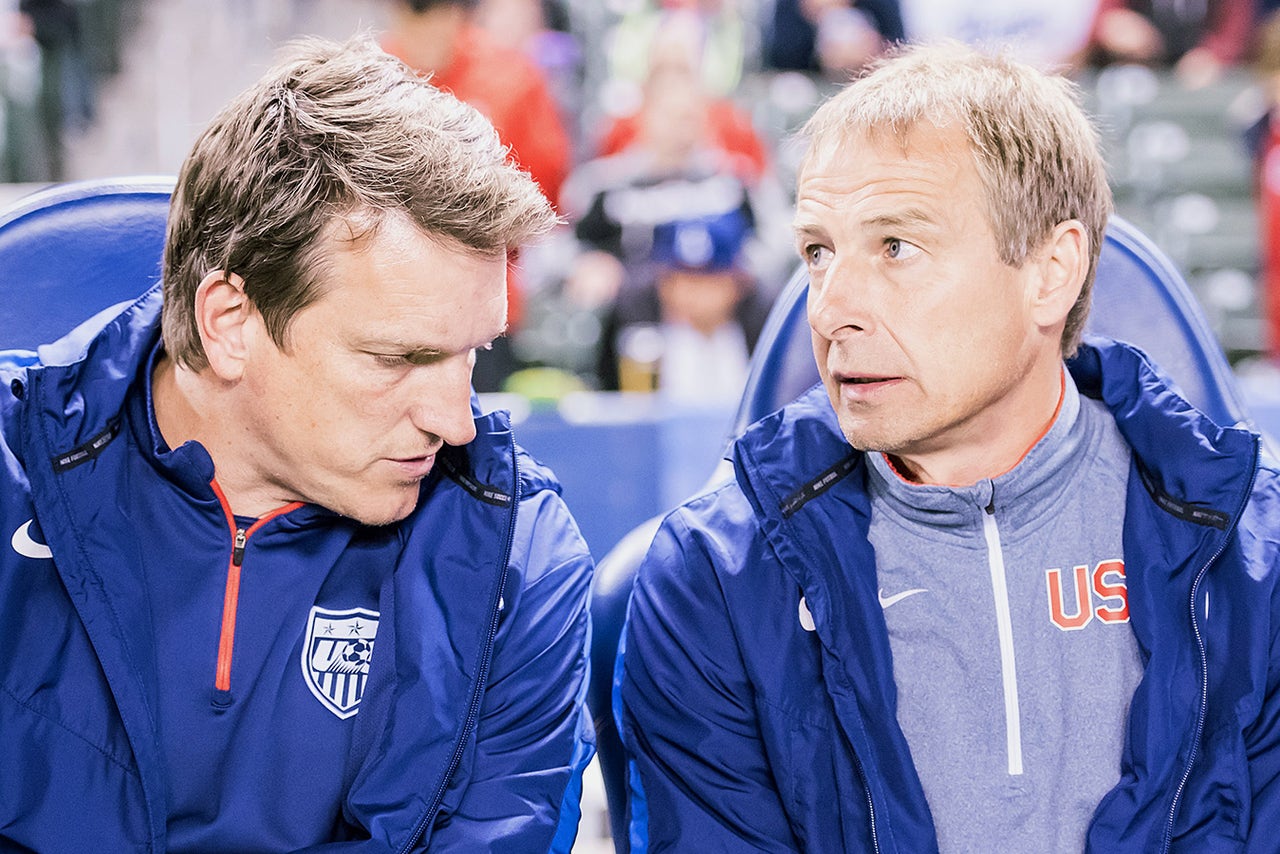 CARSON, CA - FEBRUARY 5: Andreas Herzog confers with head coach Jurgen Klinsmann of the United States during the International Soccer Friendly match between the United States and Canada at the StubHub Center on February 5, 2016 in Carson, California. The United States won the match 1-0 (Photo by Shaun Clark/Getty Images)
Exactly what Klinsmann will do with this team is as much of a mystery as who would make the team was a couple days ago.
There is no target striker in the group, unless Dempsey is played in that role, but that seems unlikely. So Klinsmann's favored approach with Altidore is out the window and the Americans will almost have to play with two strikers.
Klinsmann appears to be favoring an approach with a holding midfielder, having called up both Kyle Beckerman and Perry Kitchen, but the only way to fit one of them in with Michael Bradley and Jermaine Jones is to play more of a 4-3-3 with a pair of outright wingers. Klinsmann has only dabbled in that before.
All of that hasn't even touched upon the defense, where Klinsmann has had a revolving door and used physical players, speedy players, opted for conservatism and even gone hyper aggressive with fullbacks well up the pitch.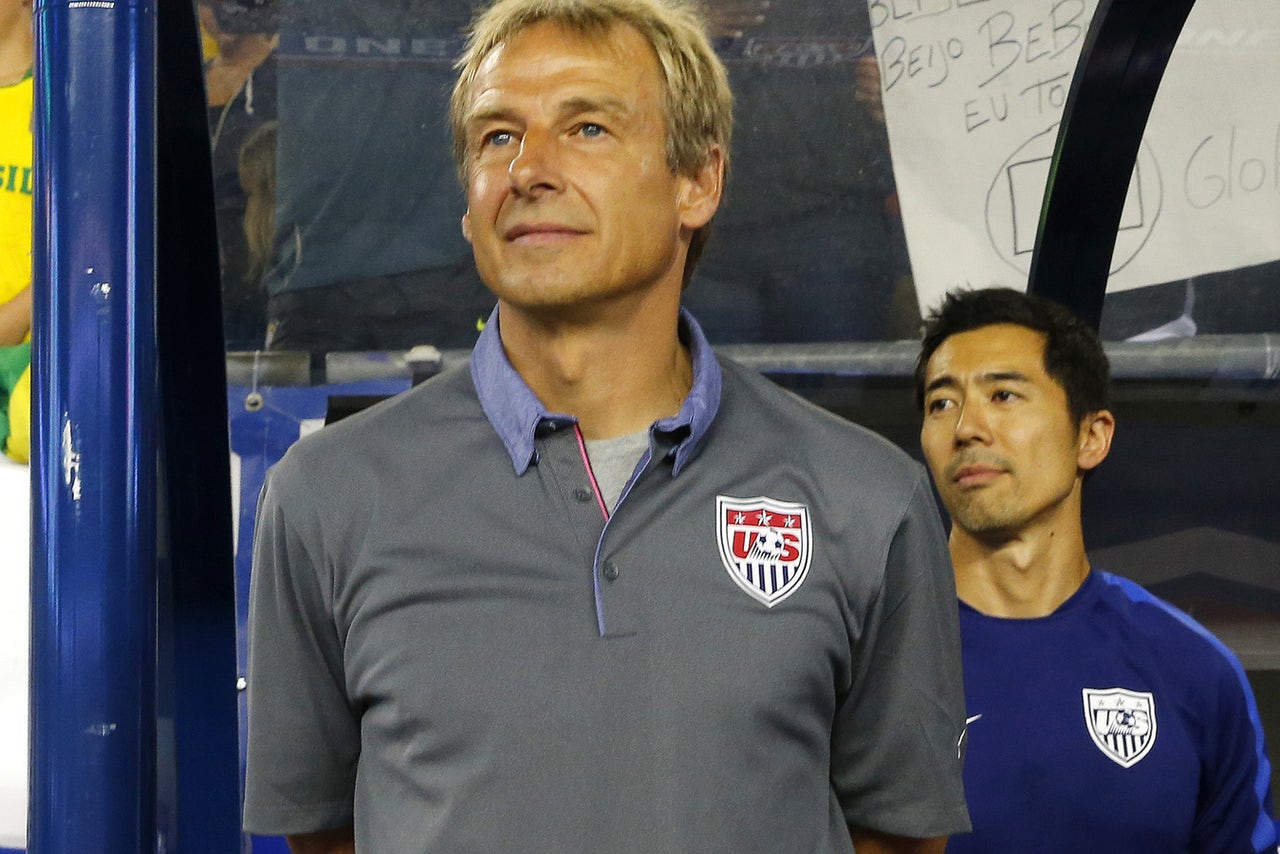 Could Klinsmann press high up the pitch and try to use that as a way to spark the attack? Sure.
Could Klinsmann drop his team deep and look to beat teams on the counterattack? Maybe.
Could Klinsmann try to pack the midfield and dominate possession and tempo? It's on the table.
The U.S. might play any of those ways, and there are a handful of different ways to play each of those three. Klinsmann is sitting on any of 15 options to have the U.S. play at Copa America Centenario, and even the most informed couldn't really say with confidence which Klinsmann will choose or even which four he might choose.
The first step to understanding Klinsmann's U.S. team is accepting that you don't know much. And that's fine because nobody outside of Klinsmann and his staff does. It's as much a guessing game as anything else.
You can like the roster or you can hate the roster. You might even not have a strong opinion which, shockingly, is acceptable in sports. This squad, like most everything about this team, has no clear answer. But it's definitely not a surprise, unless everything is a surprise.
MORE FROM FOX SOCCER
---
---