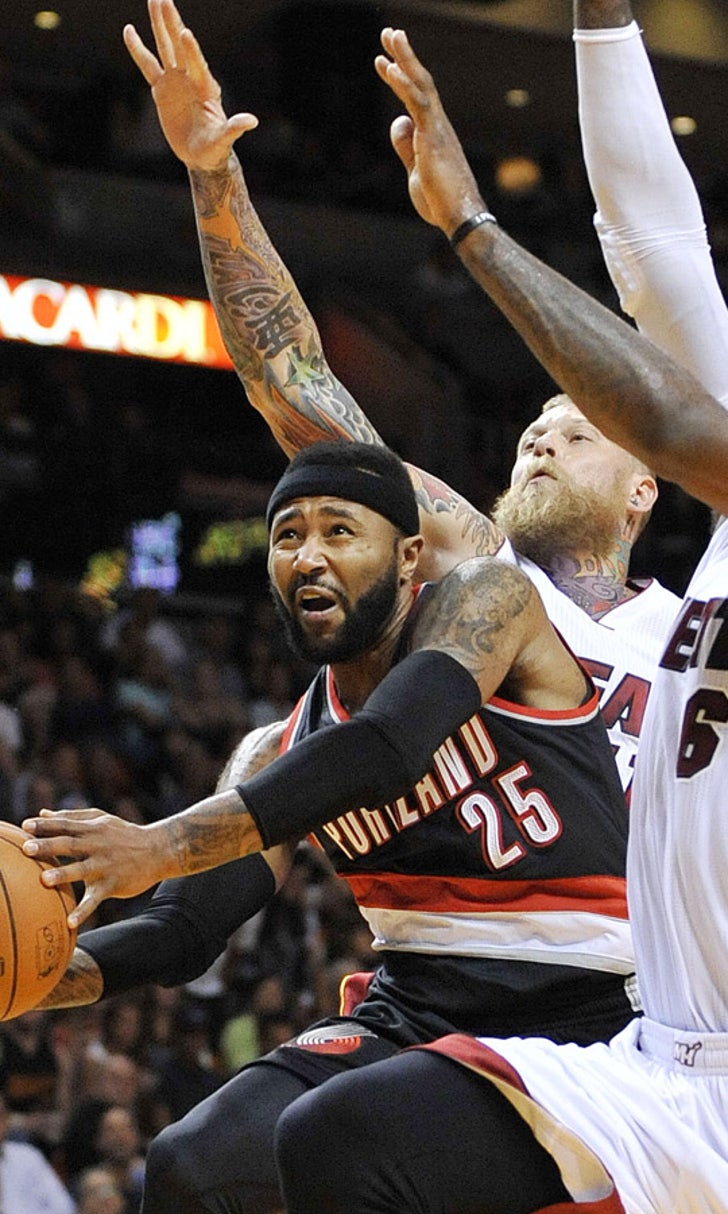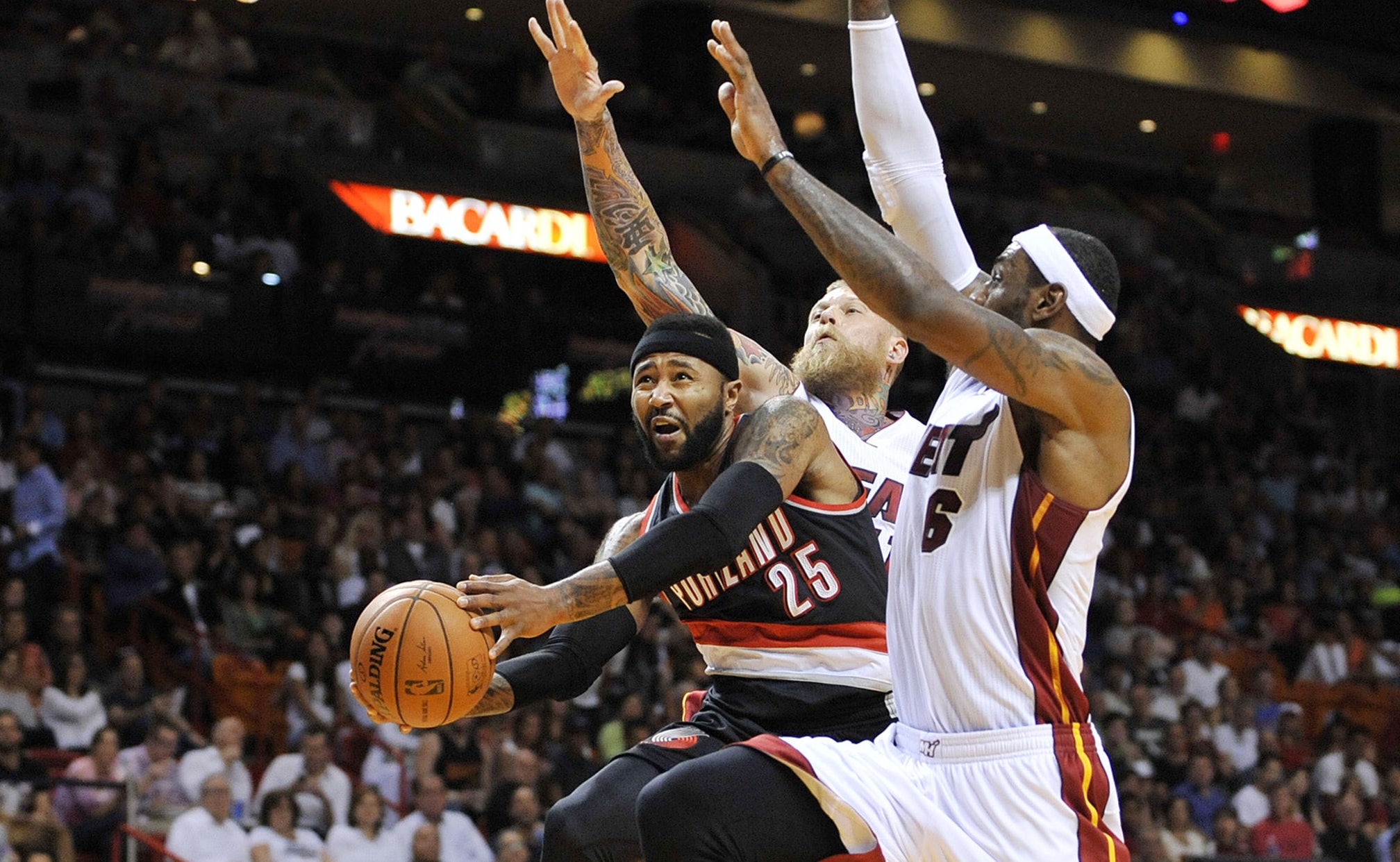 Wolves player profile: Mo Williams
BY foxsports • September 30, 2014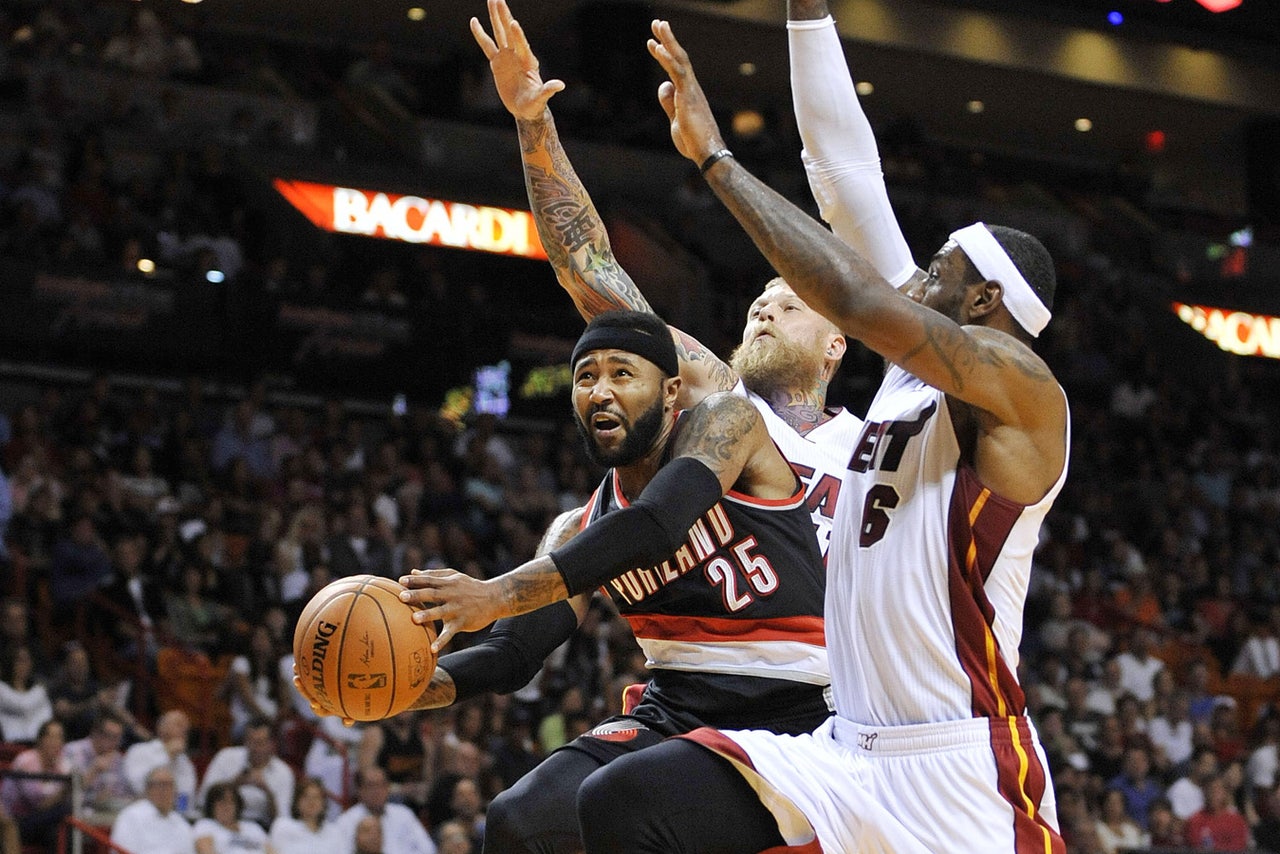 This is the seventh installment in a 15-part series running Tuesdays and Fridays profiling each Minnesota Timberwolves player leading up to the start of the NBA season.
Scheduled to speak with reporters alongside Gorgui Dieng at the Timberwolves' media day Monday, Mo Williams entered the makeshift press conference room inside the Target Center's Lifetime Fitness facility just a couple moments late.
"Say something good about me," he joked with Dieng as he walked in.
It hasn't taken the veteran point guard long to get loose with his new teammates. It's part personality, part comfort level.
After all, this isn't the first time -- or the second, or the sixth -- Williams has walked into a locker room full of unfamiliar faces. The offseason free-agent signee is the definition of an experienced journeyman, part of the reason Flip Saunders signed him to help mentor a roster full of youthful potential.
But Williams' role with the Wolves is about more than just his off-the-court persona. Even before playing a game in slate blue and black, he's got a niche carved out as the backup behind point man Ricky Rubio.
2013-14 stats (Portland): 9.7 PPG, 41.7 FG %, 36.9 3-point FG %, 2.1 RPG, 87.6 FT %, 4.3 APG, 0.7 SPG during 24.8 MPG in 74 games
2014-15 salary: $4,519,500
Last year: The latest metrics would seem to suggest Williams, 31 and entering his 12th NBA season, is on the decline. His point production last season was at its lowest since his rookie year in 2003-04, and he didn't start a game for the first time since then, too.
But you're not asked to score in the double digits when playing behind a guy like Damian Lillard, as Williams did for the Blazers. His game is much more than scoring, too, as his distribution and defense levels stayed relatively steady.
Perhaps most importantly -- especially for a team like Minnesota that's been rocked by injuries the past couple years -- Williams stayed healthy, appearing in 74 games. The previous year, the 6-foot-1, 195-pounder missed 36 games with a slew of nagging injuries.
That came during his second stint with the Jazz, who picked him 47th overall in the second round of the 2003 draft. Williams was there for the 2003-04 season before signing a free-agent deal with Milwaukee, where he spent the next four years of his career.
Then came his breakout in Cleveland which included All-Star and Eastern Conference finals berths in 2008-09. Since then, he's bounced from the Clippers back to the Jazz to Portland and finally to Minnesota.
This year: The Wolves have long desired a stable, true point guard to play behind Rubio. J.J. Barea, a sporadic, fiery option who's just as wont to hit a big shot as he is to air-ball one, hasn't quite cut it.
Which is why Saunders went out and got Williams, who's expected to push Barea further down in the rotation or shift him to more of a combo guard role.
That's assuming Barea is even around by the time the regular season opens Oct. 29. And that Williams has the training camp and preseason of which he's capable.
In addition to being a steady offensive caretaker and sound perimeter defender, Williams will be asked to buoy the leadership collective charged with getting Minnesota's rookies and youngsters up to speed. He's at least 10 years older than about a third of the expected opening-day roster, including 19-year-old 2014 first-rounders Zach LaVine and Andrew Wiggins.
He's seen a little bit of everything, playing in both NBA conferences and calling stars like LeBron James and LaMarcus Aldridge his running mates. That ought to serve the Wolves well when it comes to leaning on a voice of experience.
Quotable: "That's just who I am. That's just my personality. I like to win, but at the end of the day, it's about growth. I remember when I was first, second year in the league, maybe even my third year, I didn't have a veteran guy around to help me. Even the veterans that was there, as far as I'm concerned, I didn't really get the mentorship that I needed to grow. I had to learn a lot of stuff on the fly." -- Williams at Timberwolves media day when asked about providing leadership
Follow Phil Ervin on Twitter
---
---