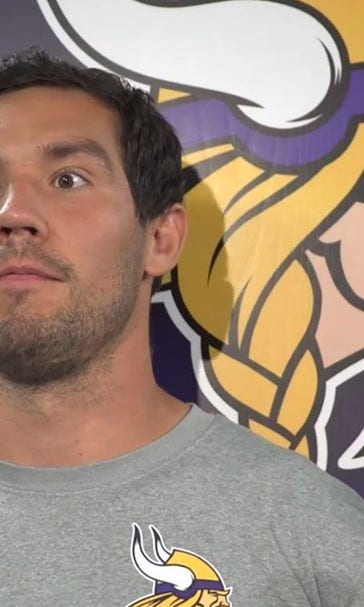 Who is Vikings quarterback Sam Bradford?
BY foxsports • September 8, 2016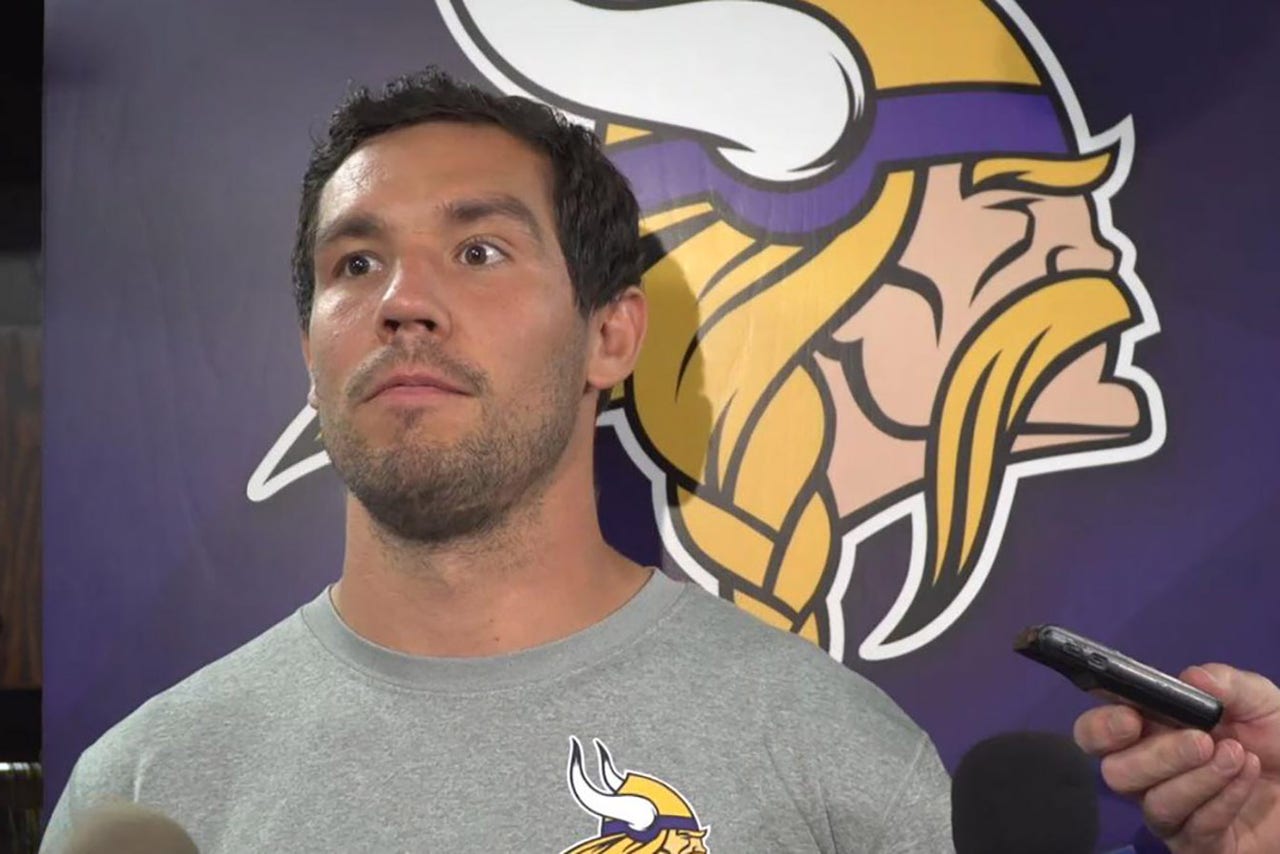 Minnesota Vikings tight ends coach and Pat Shurmur is here to ease the transition.
He's drawn up plays for the Vikings' new quarterback twice, first for the St. Louis Rams, and then for the Philadelphia Eagles.
Director of sports medicine Eric Sugarman has consulted with the Eagles' medical staff and signed off on the deal.
Former Oklahoma Sooners teammate Adrian Peterson has voiced his approval.
Like it or not, the Sam Bradford era is here.
Minnesota is hoping it's a brief one, a stopgap measure that keeps them in contention until franchise quarterback Teddy Bridgewater returns, but after punting on an uninspiring crop of free agents, the Vikings have their starter for the next year.
The move is a reunion of sorts for Bradford and running back Peterson, as well as fellow quarterback Shaun Hill.
Bradford and Peterson never played together at Oklahoma, but their paths crossed briefly in Norman. Bradford was a redshirt quarterback during Peterson's junior season but took over the starting job the following year after Peterson had left the Sooners for the NFL.
He replaced Rhett Bomar, who had a brief stint as the Vikings' third-string quarterback in 2010.
Hill started the 2014 season as Bradford's backup, before taking over the starting job after a knee injury sidelined Bradford during the preseason.
However, Shurmur's presence is even more important.
Shurmur was the Rams' offensive coordinator during Bradford's rookie season in 2010, and coached him again when the Eagles traded for Bradford in 2015.
Shurmur spent one game as the Eagles' interim head coach following the firing of Chip Kelly, a 35-20 win over the New York Giants in which Bradford threw for 320 yards and two touchdowns, while completing 30 of 38 passes.
Bradford stumped for Shurmur when the season ended, emphasizing the relationship between coach and quarterback to ESPN's Phil Sheridan.
"The quarterback-head coach relationship is extremely important in any organization," Bradford said. "Given the history I have with Pat -- we were together my rookie year and reunited this year -- I think it would mean a lot to me. I would love to play for him. I really enjoyed playing for him today. If he is a candidate, I hope that he gets serious consideration."
Spielman and the Vikings leveraged that relationship when assessing Bradford, turning to Shurmur for insight on his former starter.
"Pat Shurmur gave us great insight on Sam, of all the intangibles that we're looking for, on the intelligence that we're looking for," Spielman told Vikings.com. "He knows what his strengths and weaknesses are, and I think that's a valuable asset for us as our coaches teach him the offense and understand what he does best and what he may struggle with."
One of eight Heisman Trophy-winners to later become a No. 1 overall draft pick, Bradford threw for 4,721 yards and 50 touchdowns as a sophomore, beating out Colt McCoy and Tim Tebow for the award.
Bradford was drafted by the Rams following his injury-shortened junior season and won the 2010 AP Offensive Rookie of the Year award after throwing for 3,512 yards and 18 touchdowns, while starting all 16 games.
His first contract -- a six-year, $78 million deal -- included $50 million in guaranteed money, and was the largest rookie deal in league history.
He responded by breaking Peyton Manning's rookie record for completed passes, throwing 354 completions on 590 attempts.
Bradford enjoyed mild success in St. Louis, but major strides were often prefaced by significant injuries. He tore his left ACL midway through the 2013 season, before injuring the same ligament during a preseason game in 2014, causing him to miss that season as well.
He would finish his Rams career with 11,065 passing yards and 78 touchdowns against 52 interceptions and a completion percentage of 58.6 through 49 games, all starts.
Bradford was traded to the Eagles in 2015 and experienced intermittent success in Kelly's up-tempo system, throwing for 3,725 yards and 19 touchdowns against 14 interceptions, and leading Philadelphia to a 7-9 record.
Follow Ryan Lund on Twitter
---
---