National Basketball Association
National Basketball Association
What apology? I didn't hear one.
Updated
Nov. 10, 2022 2:27 p.m. ET


Two stories emerged out of Miami after Wednesday night's game between the Heat and the Boston Celtics.  Only one of the stories actually happened.

The headlines declared that the Heat eliminated the Celtics 4-1 in the Eastern Conference semifinals.  That's the story that happened.

The other headline stated that LeBron James apologized to Cleveland for "The Decision".

Honestly, I'm still not seeing any remorse.  As I tell my 12-year-old daughter, using the words "I apologize" does not equal an apology.

"The way it panned out with all the friends and family and fans back home, I apologize for the way it happened," James said. "As much as I loved my teammates back in Cleveland, as much as I loved home, I knew I couldn't do it by myself."

Let's break this down, shall we?

What exactly are you sorry about?  You say "the way it happened", but you are the one who orchestrated that whole fiasco.  It was not a snap decision (pun intended).  This was planned.

After you chose to go to Miami, you let it slip that you had been planning this move, and the word on the streets was that it may have been in the works for two years or longer.

If you're sorry, then why did you invite six teams to Cleveland to make formal presentations to you and your management team?  Owners and representatives from these teams spent untold resources and time to pay homage to you, when you knew the whole time where your talents would be going.

Are you apologizing to the representatives and owners of the teams whose time you wasted with a narcissistic display?

If you're sorry, then why did you wait until all of the top free agents had signed with new teams?  You had the Cavaliers believing they could retain your services, when the reality was that you made it impossible for them to pick up any decent free agents.

You could have announced your decision sooner and given the city of Cleveland (whose fans you claimed to have loved) an opportunity to remain competitive.  Instead, you bailed when the well had run dry.

If you planned it that way, and Dwyane Wade or Pat Riley were involved in any way, I wouldn't hesitate to use the word "collusion", but that's another story altogether.

Are you apologizing for that part of it?

As a lifelong Cleveland fan, I don't really care what you were apologizing for, because I don't accept.  There were 100 ways to go about signing with Miami, and you chose one of the worst five ways possible. 

I give you the benefit of the doubt on choosing the worst possible way, because you didn't punch any of the kids from the Boys Club live on TV.  You might have done it after the cameras were off, I have no confirmation yet on whether or not you did.  I can only assume you didn't.

Whatever you were apologizing for, I really hope you never apologize for leaving.  I promise you, you are not hated because you left.  Let me repeat that, because it's been getting confused in the media lately....you are NOT hated because you left.  You are hated for the manner you chose to leave.

I have data to support that statement.

• On opening night in Cleveland, we cheered Shaquille O'Neal when he was introduced in the starting lineup for the Boston Celtics.  

• When you returned to Cleveland for the first time, fans were fired up to scream at you....but they still took the time to stand and cheer for Zydrunas Ilgauskas.

Both those guys left the Cavaliers, but the fans forgave them and wished them well.

We would have forgiven you, had you not decided to go on your little attention-grabbing tour.

The Miami Heat have been called "the most hated team in the NBA" for many reasons.  "The Decision" is why.  You have a lot more questions to answer regarding that fiasco.

Hopefully, by this time next week, one of the teams you had give a "presentation" to you is kicking your butt all over the court.
---
---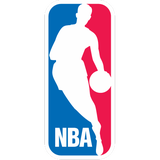 Get more from National Basketball Association
Follow your favorites to get information about games, news and more