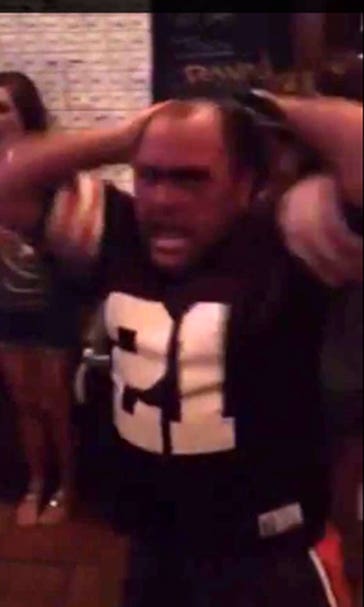 WATCH: Browns fan absolutely loses it over Manziel pick
BY Connor Kiesel • May 9, 2014
Cleveland fans are often described as loyal and extremely passionate.
When the Browns selected Johnny Manziel Thursday night there was a lot of excitement with people pumped to see the much-hyped quarterback come to Cleveland.
This guy though is in his own league.
A fully-grown Cleveland Browns fan went berserk over the pick in a reaction that almost seems to cover the entire spectrum of emotions from jubilation to tears.
Thankfully, the man did not appear to suffer any injuries in what was a very intense celebration.
---
---