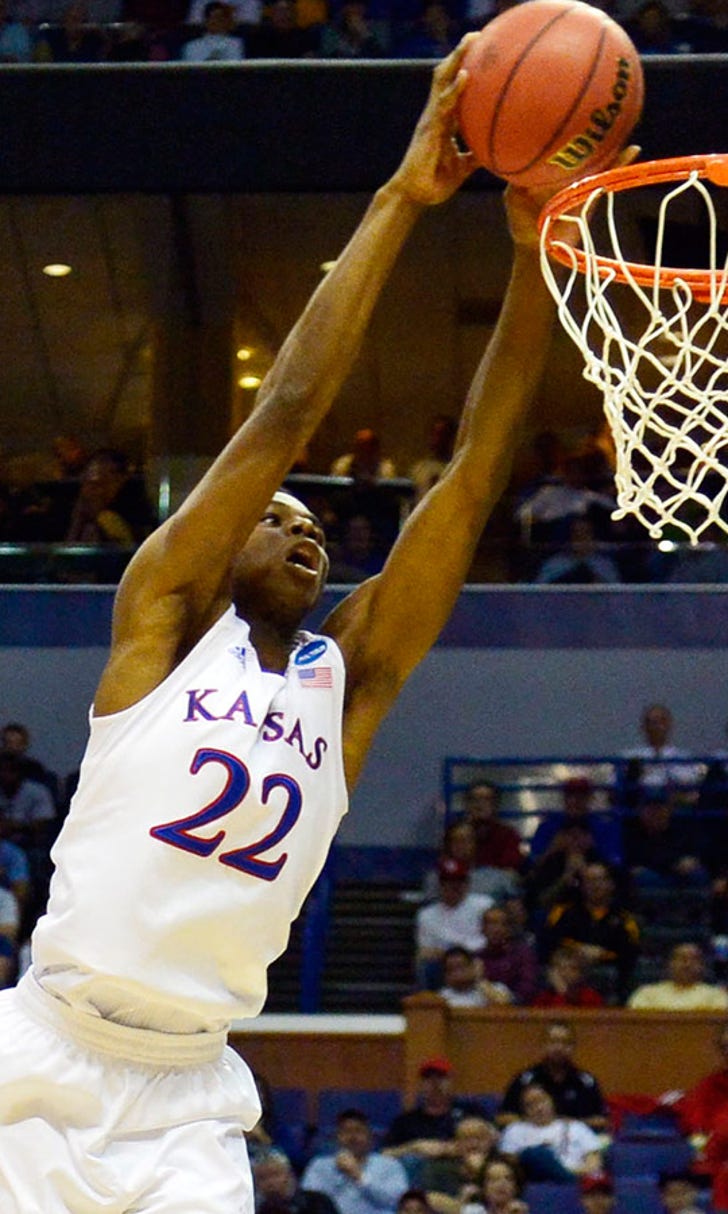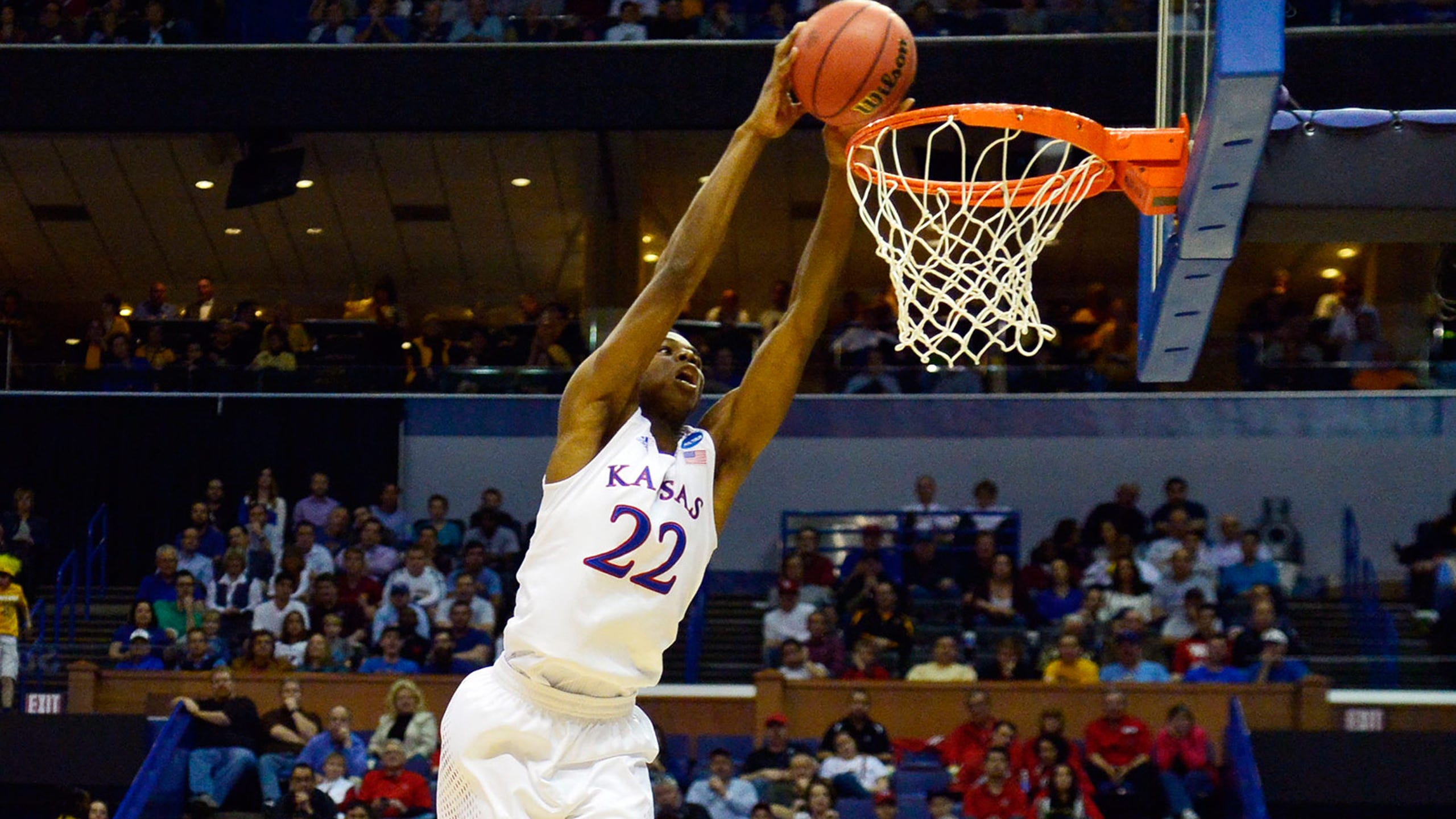 Up, up and ... UP! Andrew Wiggins shows off his freakish hops
BY foxsports • May 15, 2014
KANSAS CITY, Mo. -- Want to know why Andrew Wiggins is expected to be the top pick in the NBA Draft?
Um, this:
When the former Kansas wing guard passed on the NBA Combine in Chicago this week, he raised some eyebrows.
When Wiggins' camp at Peak Performance Project (P3) posted this picture on Instagram (@p3sportscience) Thursday, it raised quite a few more.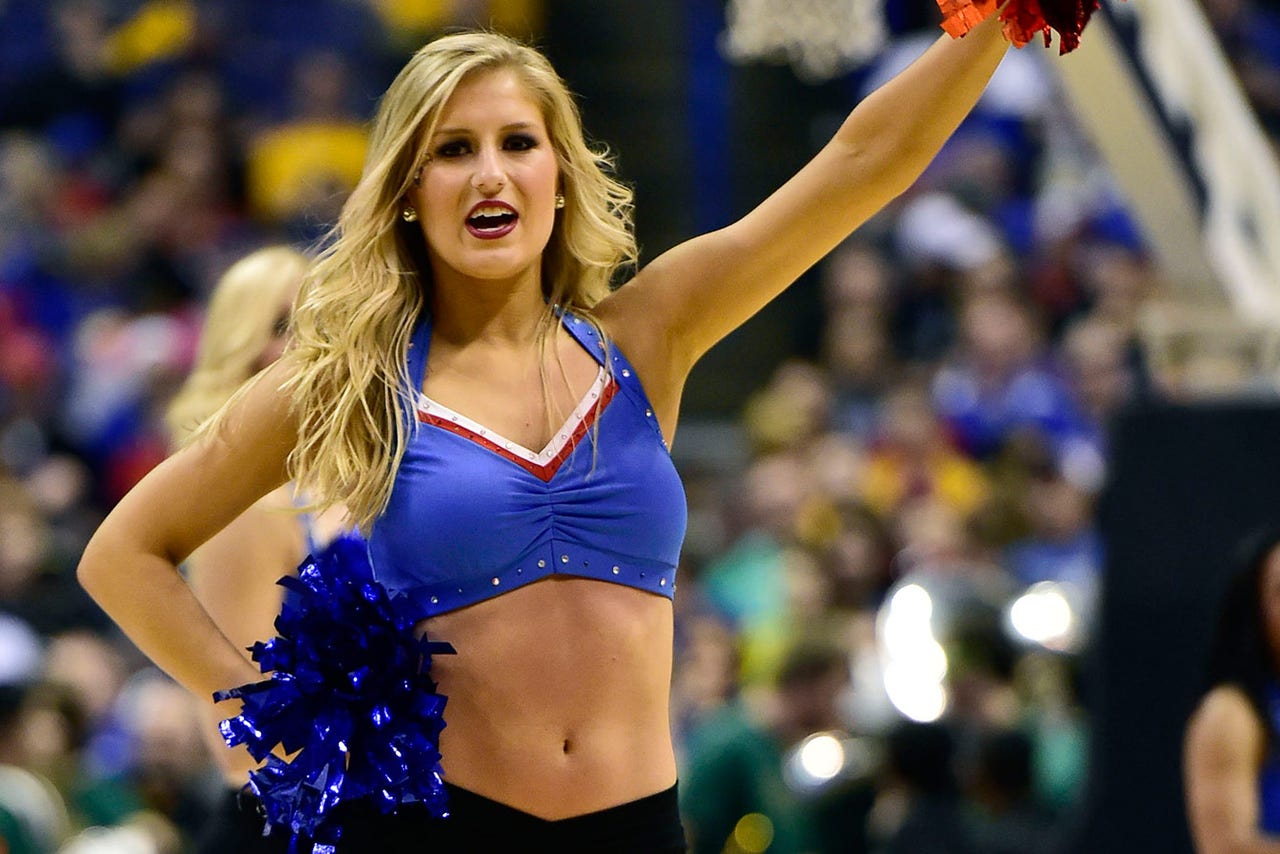 Lookin' good! CLICK HERE to check out our gallery of cheerleaders from around the Big 12.
The 6-foot-8 Canadian has been working on his one-man "Crouching Tiger, Hidden Dragon" routine at P3, a workout-facility-slash-sports-science-lab in Santa Barbara, Calif., about an hour north of Los Angeles.
Some things, you can work on. But when your mom (Marita Payne-Wiggins) is a former Olympic sprinter and your dad (Mitchell Wiggins) is a former NBA guard, some gifts -- well, some gifts you're just born with.
When you say "jump" and Wiggins asks "how high?," the dude actually means it.
The 19-year-old Wiggins, who officially declared for the draft March 31, is projected as the No. 1 pick (to Milwaukee) by DraftExpress.com and the No. 2 pick (to Philadelphia) by NBADraft.net.
You can follow Sean Keeler on Twitter @seankeeler or email him at seanmkeeler@gmail.com.
---
---