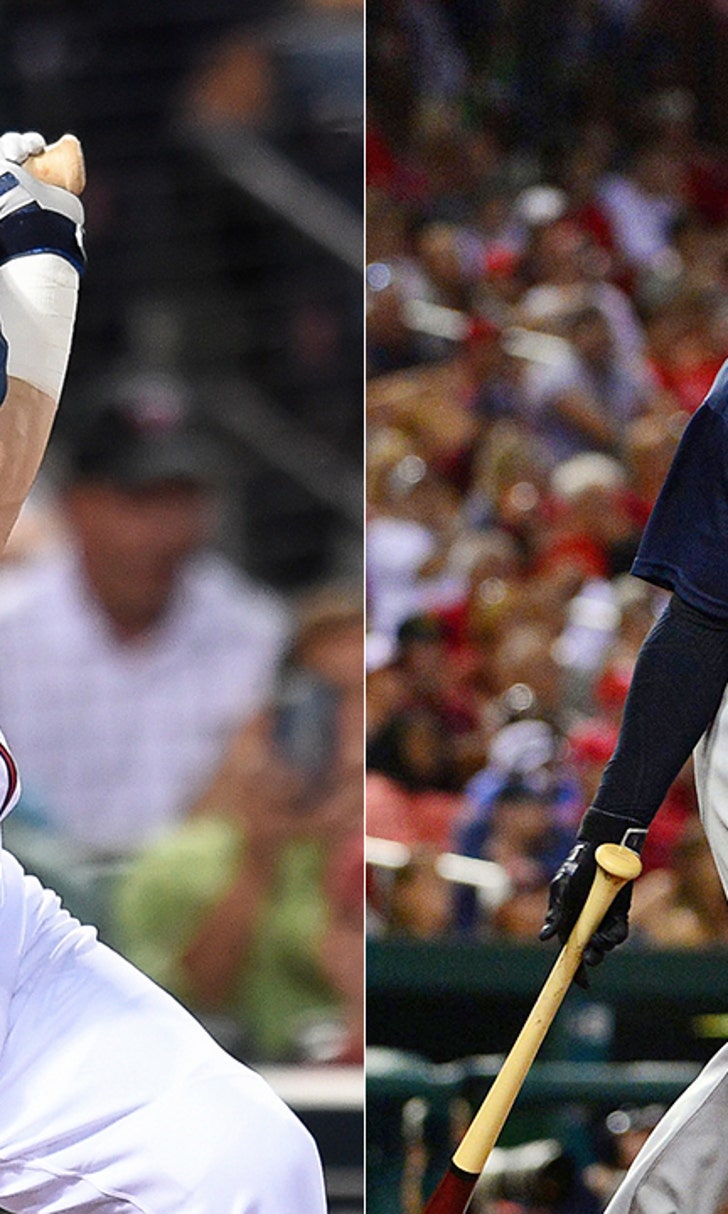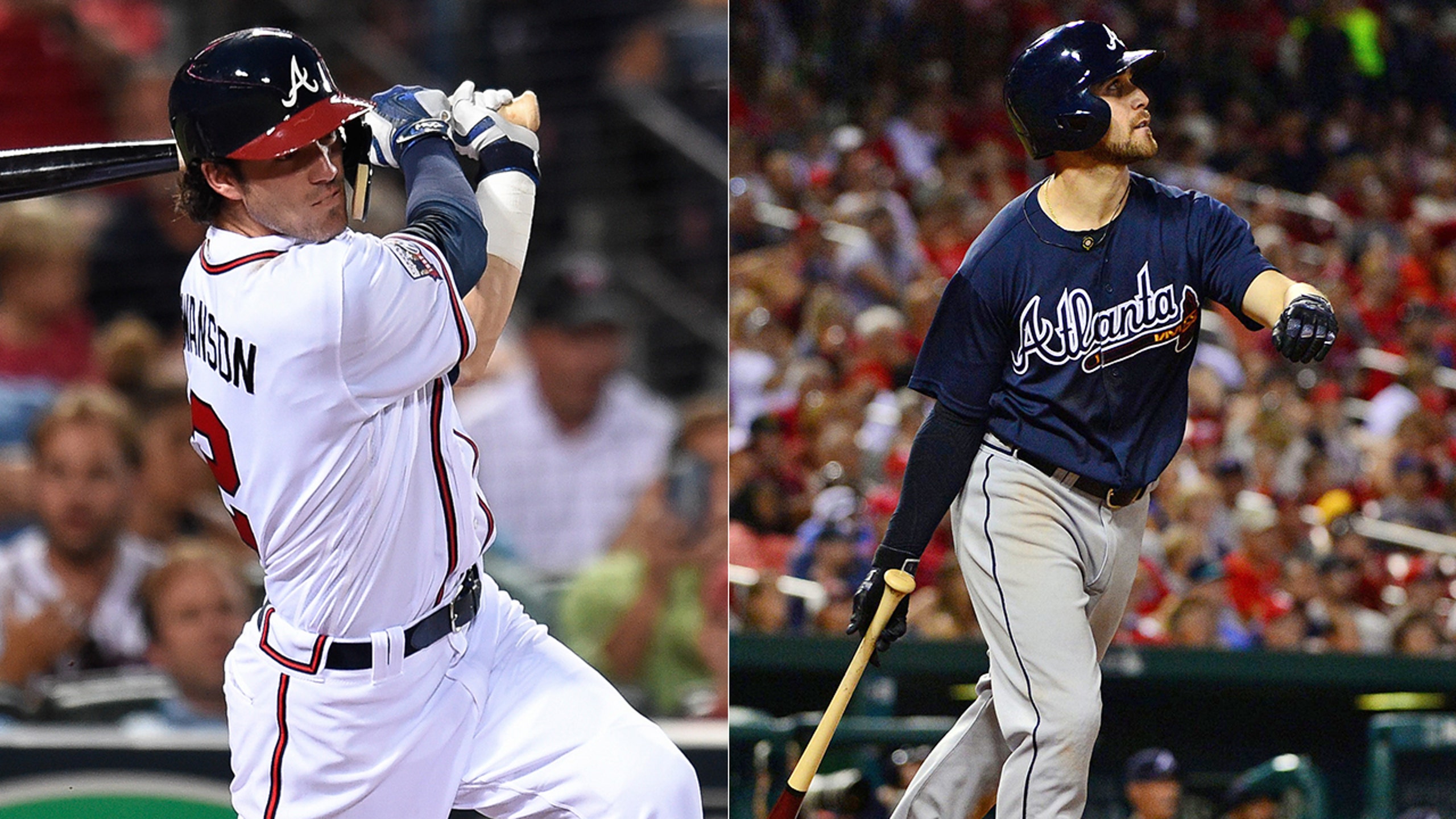 Three Cuts: With Braves heading to Arizona, Swanson's arrival magnifies coup of a trade
BY foxsports • August 21, 2016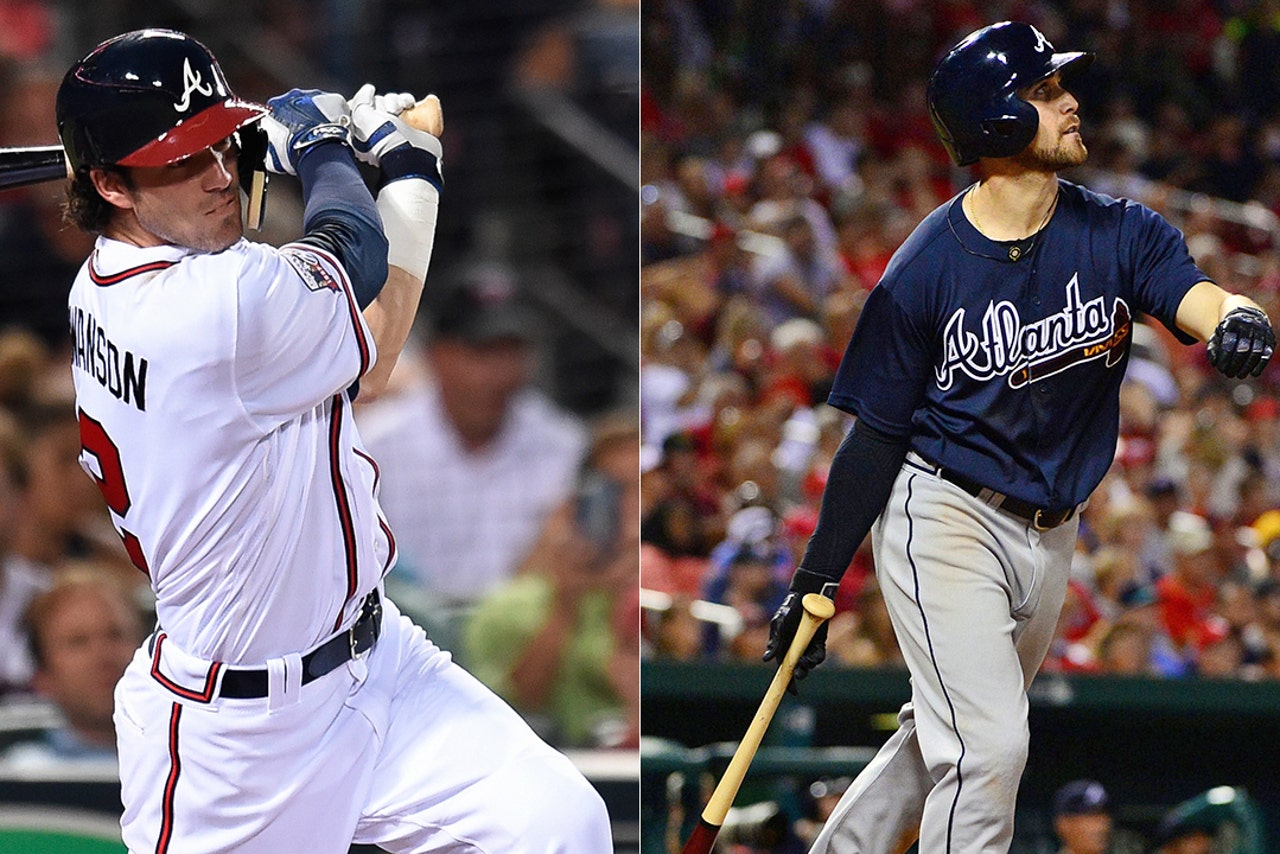 ATLANTA -- Taking three cuts after a week in which the future arrived at Turner Field, big names passed through waivers, and Andruw Jones' Braves Hall of Fame induction was (fittingly) followed by some spectacular catches.
The debut was expectedly hype-filled. Here was the organization's No. 1 prospect, and the centerpiece of an offseason that cemented the Braves' farm system as the best in baseball stepping into a lineup that thus far has produced MLB's worst record. Add in that he's a local product (Marietta, Ga.), and it only heightened his arrival.
No, there was no debut home run, a la Jeff Francoeur or Jason Heyward, but Swanson had two hits against the Twins, then followed it up with two more -- including his first extra-base hit, a double -- Friday vs. the Nationals. After an off day Saturday, he hit leadoff in Sunday's 7-6 win, going 0 for 4 with a walk and a run, and in the first week of his career is hitting .250/.294/.313.
Sample size being what it is, Swanson's production hasn't been the biggest takeaway from his first week in the majors. That lies in how much of a steal it makes that Winter Meetings deal with the Diamondbacks look.
After the finale with Washington, the Braves hit the road for four games in Arizona, and it's an absolute certainty that trade is going to be a hot topic.
To summarize: the Dec. 8 deal got Atlanta a haul of Swanson, Ender Inciarte and Aaron Blair for Shelby Miller and Gabe Speier. Granted, Blair struggled in 11 starts by the right-hander (7.99 ERA in 50 2/3 innings) and has since been demoted, but from the Braves have gotten a .336/.379/.430 line from Inciarte since July 8, and now the arrival of Swanson as the potential shortstop for years to come; the D-backs received a 7.14 ERA in 14 outings via Miller (who has been at Triple-A for a month) and a solid '16 Speier (2.42 ERA in 80 games, most recently at Double-A Mobile.
Granted, Miller has steadied himself at Triple-A with 52 strikeouts since his July 19 debut with Reno, ranking secondly only to the D-backs' Robbie Ray's 52 in all of baseball in that span. In his last outing, he threw eight innings of three-run ball for his fifth quality start in seven outings, and it's likely he could be recalled and start the finale of the Braves' four-game series at Chase Field.
But the gist is the Braves have two every day players in Inciarte and Swanson, and Arizona is still hoping that Miller can provide enough steady innings to make it not seem like a heist by Atlanta general manager John Coppolella. With both teams last in their respective divisions, the Braves have a future that's brighter largely because the Diamondbacks coveted Miller. Seemingly a misstep at this point, expect it to be the biggest storyline surrounding the series ahead.
The Braves have already been busy in a post-Aug. 1 trade deadline world, shipping Hunter Cervenka to the Marlins and Erick Aybar to the Tigers, and there's a possibility they may not be done.
Per reports, newly acquired Matt Kemp was the latest Atlanta assets to clear revocable waivers, following Nick Markakis, Jeff Francoeur and Eric O'Flaherty.
Given the team's stated desire to keep Francoeur around for leadership, and his highest on-base percentage since 2011 at .294, he seems more likely to stick around, and O'Flaherty is on the 15-day disabled list with a left elbow issue. But Kemp and Markakis, though, are fare more intriguing trade options.
While Markakis is still due $22 million over the final two years of his contract, he's having a resurgent year in the power department with nine homers (his most in two years) and his highest slugging percentage in four seasons at .390.
Kemp likewise has a hefty price tag, due a $21.5 million salary through '19, of which the Braves are responsible for $18 million. He's hitting just .242/.320/.379 in 19 games for Atlanta, but the true benefit has been what he's meant the whole of the offense. In the 105 games before he was acquired Aug. 2, Atlanta averaged 3.4 runs per game and 4.6 runs after he arrived. The former figure ranked dead last baseball, and the latter is 14th. Putting him out there may be more about gauging interest instead of trying to disrupt a thriving offense.
Nonetheless, the Braves have pieces seemingly at play, ones that could be of benefit to contenders. Stay tuned.
For starters, it's not likely anyone matches the epic catch that the Nationals' Ben Revere made Friday at Turner Field. Not only was it, as FOX Sports South play-by-play voice Chip Caray said, "the best catch I've ever seen," it came with the added bonus of being on the same day that arguably one of the greatest center fielders in history, Andruw Jones, entered the Braves Hall of Fame.
But Revere's all-timer of a catch in denying Freddie Freeman a home run was just the beginning, as on the next out after the one made by the Washington CF, Markakis robbed a HR of his own. Then, in Sunday's finale vs. D.C., Jace Peterson -- playing in his first MLB game in center field -- back tracked to snag a likely run-scoring extra-base hit from Chris Heisey, and collided with the wall.
Andruw Jones may have done it better than anyone to man the grass at the Ted, but his HOF weekend had some fitting tributes.
Follow Cory McCartney on Twitter @coryjmccartney and Facebook. His book, 'Tales from the Atlanta Braves Dugout: A Collection of the Greatest Braves Stories Ever Told,' is out now, and 'The Heisman Trophy: The Story of an American Icon and Its Winners' will be released Nov. 1, 2016.
---
---