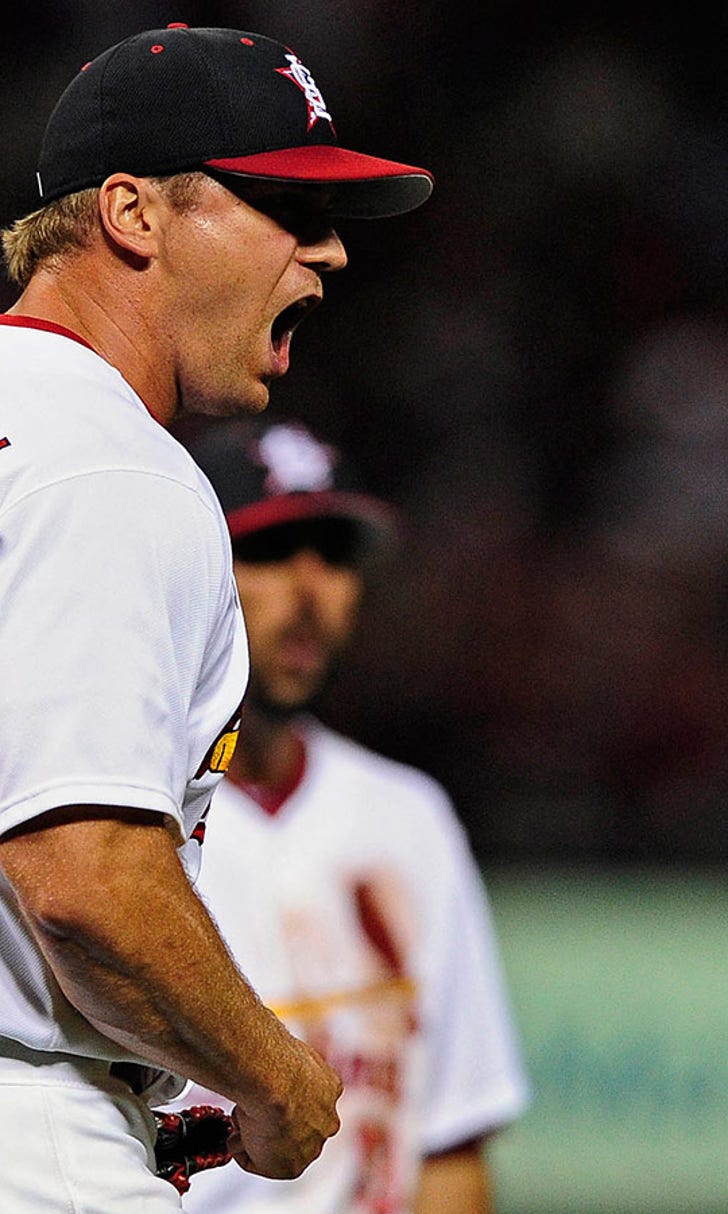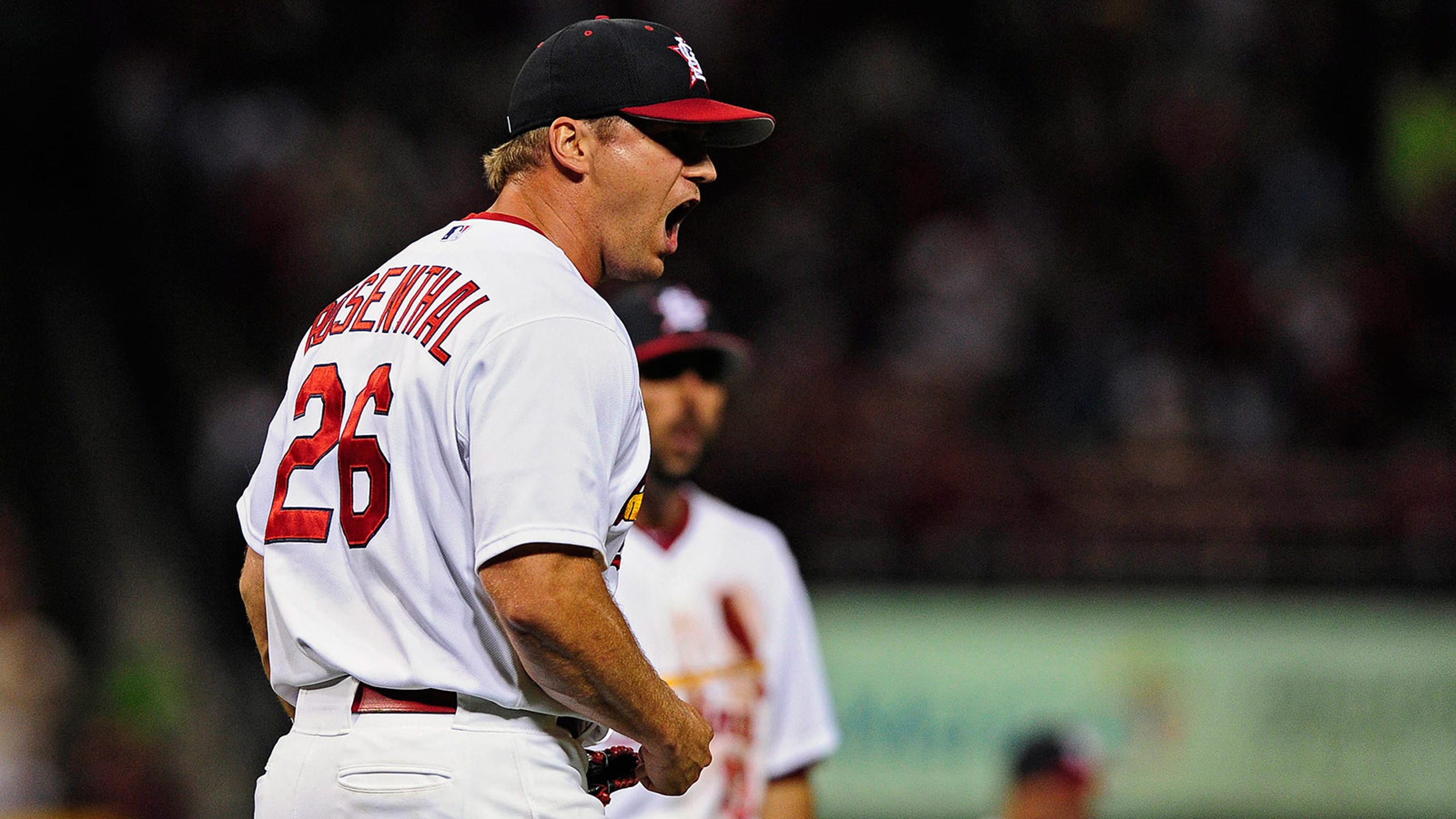 The $50M question: Will Rosenthal ever get a chance to start?
BY foxsports • August 4, 2014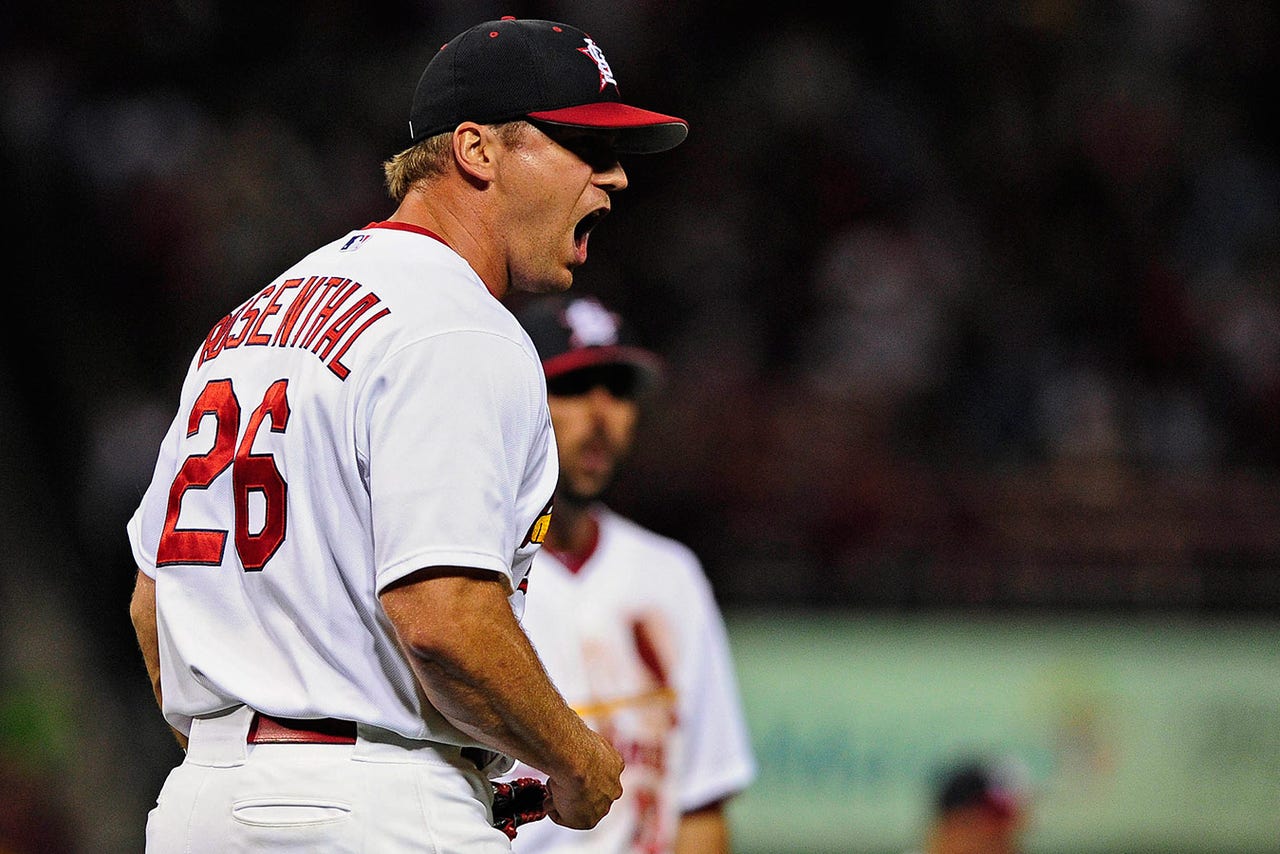 ST. LOUIS -- OK, Trevor Rosenthal. Let's just say if the decision were yours, what would it be: Starting or closing?
"I'd have to think about it," he answers just as he answers many questions -- that is, with a slight grin.
Well, there was a time not that long ago when you would have chosen starting without any hesitation. Does that mean you're coming around to the idea of working out of the bullpen for the long term?
"I don't know," he says. "I can't say right now. I definitely enjoy it."
That is, of course, exactly how he should answer the question. In the slight chance that Rosenthal ever were to make any kind of ultimatum, he certainly would not do so with his team in a pennant race. He is too good of a teammate, too good of an employee, not to mention too humble.
When he says, "Every day I have an opportunity to pitch is a blessing. I don't take it for granted," you can believe him. At least I believe him. I've watched him for three years and he is as consistently calm and collected off the field as his fastball is mean and nasty on the mound.
But Rosenthal could not be faulted for wondering about his future on occasion. There is simply too much money on the line not to think about starting someday. It's not much of a reach to say the difference for him could be $50 million.
Consider: Nine active starting pitchers have contracts worth at least $100 million; the largest deal ever for a reliever was signed by Jonathan Papelbon, at just more than $50 million. Mariano Rivera never made more than $15 million in a season; 18 starters are making more than that this season.
Those are just the high-end deals, too. The discrepancy between starter and reliever salaries is even greater at the "rank and file" level. According to USA Today, of the 105 pitchers making at least $5 million this season, 78 are starters. The ability to eat six innings an outing appears to be valued more than getting three outs at the end of a game. On average, a mediocre starter has more earning power than an excellent reliever.
Though only 24 and in his second full season, Rosenthal already qualifies as an excellent reliever. He would need to develop a third pitch to have a chance of becoming an elite starter but already, with his high-90-mph fastball and ever-improving changeup, he could be more effective than most starters.
One shortcoming in working out of the bullpen is that Rosenthal doesn't have a chance to work on his curveball, and that poses quite a dilemma. Why would the Cardinals want him to start if he's a two-pitch pitcher? How does he develop a third pitch when he's working out of the bullpen?
Again, it doesn't matter much these days. Rosenthal isn't looking that far down the road -- or if he is, he's not talking much about it. He can see all the starters in the organization and realizes his role next year figures to be the same as this year. And he's cool with that.
"This is fun," he says. "Being the last guy out there getting these wins is not something I take for granted. It's definitely special. We have a special group of guys, very talented team."
Watch the Cardinals Live pregame and postgame shows before and after every St. Louis Cardinals game on FOX Sports Midwest.
Rosenthal makes an ideal closer for the group, too, even if a high walk total has led to more bumpy outings than the Cardinals and he would like. He already has walked 27 in 51 2/3 innings, compared to 20 in 75 1/3 innings as a rookie. But since the All-Star break, his walks have gone way down. A one-out, full-count walk to Elian Herrera on Sunday was Rosenthal's first of the second half.
Mike Matheny, who has not wavered in his support of his closer all season, believes Rosenthal has worked through a period of midseason fatigue that led to command issues.
"I saw that one little blip where he was putting guys on base as being a time where he was fighting through the midseason struggles that a lot of guys go through," Matheny said.
What Matheny mostly sees in the major-league saves leader is a steady demeanor that is as important to a closer's success as his stuff.
"I see a guy that is well-suited for that spot, and I can't say that about everybody," Matheny said. "Whether it's on the mound or in the clubhouse afterward, he seems pretty consistent when he shuts the door as when he's had a few struggles. That's one of those key characteristics of a guy who can do that job."
Matheny also sees improvement in Rosenthal, especially in his changeup. On Saturday night, Rosenthal was having trouble putting away Gerrardo Parra with fastballs. After whiffing on two 99-mph fastballs, Parra fouled off three timed at 98. Danger was looming for the Cardinals. Then, with the count full, Tony Cruz called for a changeup and Rosenthal threw a good one that clearly fooled Parra, who was way out front on the swing and miss.
"(If Rosenthal) misses with it, everybody's got another topic they want to talk about right now," Matheny pointed out the next day. "But that's having the guts of being a closer and the guts of being behind the plate and understanding, 'I'm going to do what I trust and feel that this guy can pull off right here.' He made a great pitch."
Rosenthal praised Cruz for having the faith to call for his change in such a tight spot.
Said Cruz: "We had him sped up enough there to go ahead and go with it."
It was interesting that Rosenthal was able to close a game because the hitter got caught too far in front of himself.
When considering his future on the mound, Rosenthal impressively has not made that mistake.
You can follow Stan McNeal on Twitter at @StanMcNeal or email him at stanmcneal@gmail.com.
---
---