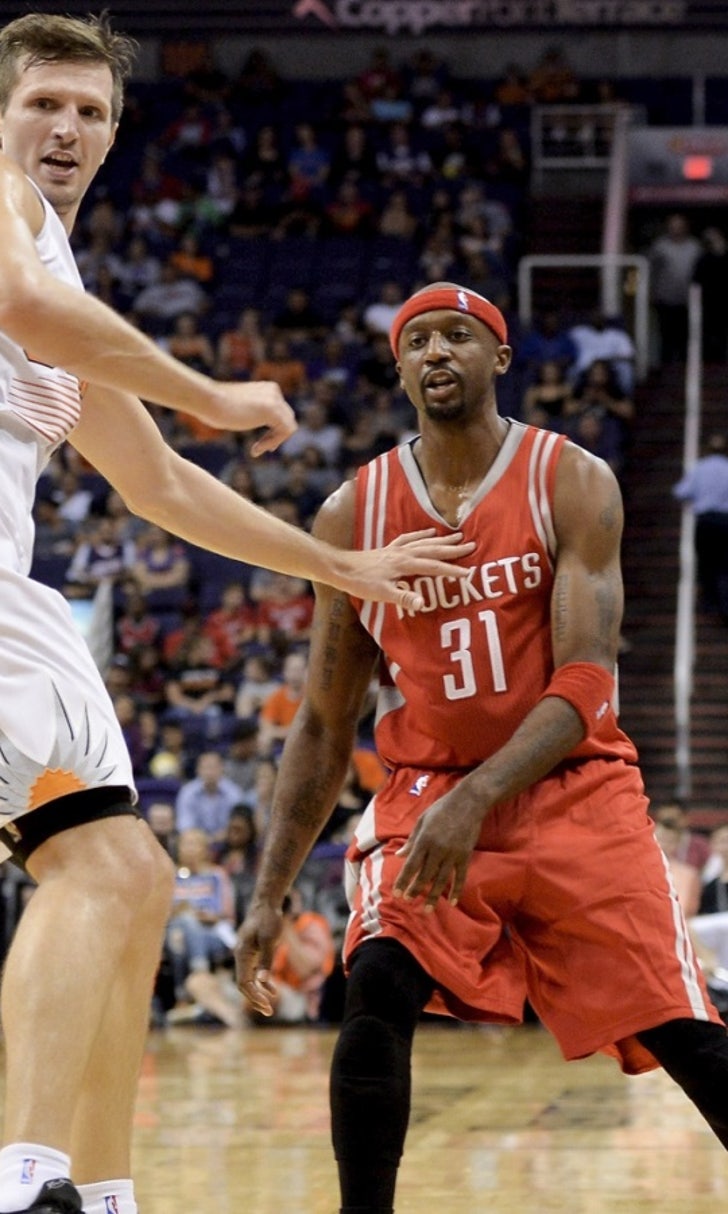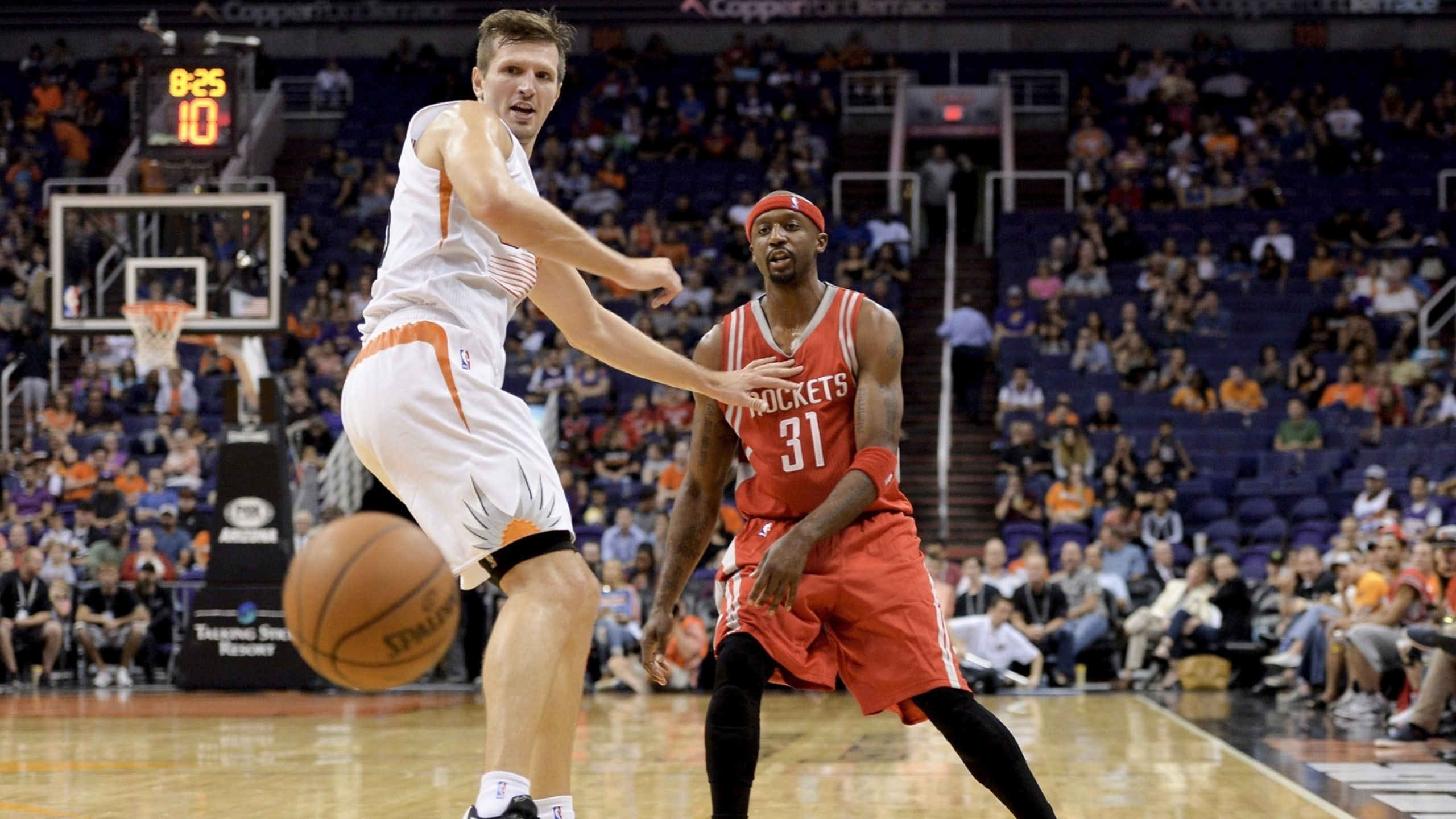 Suns' Teletovic scores 19 in needed big minutes
BY Chris Gabel • October 14, 2015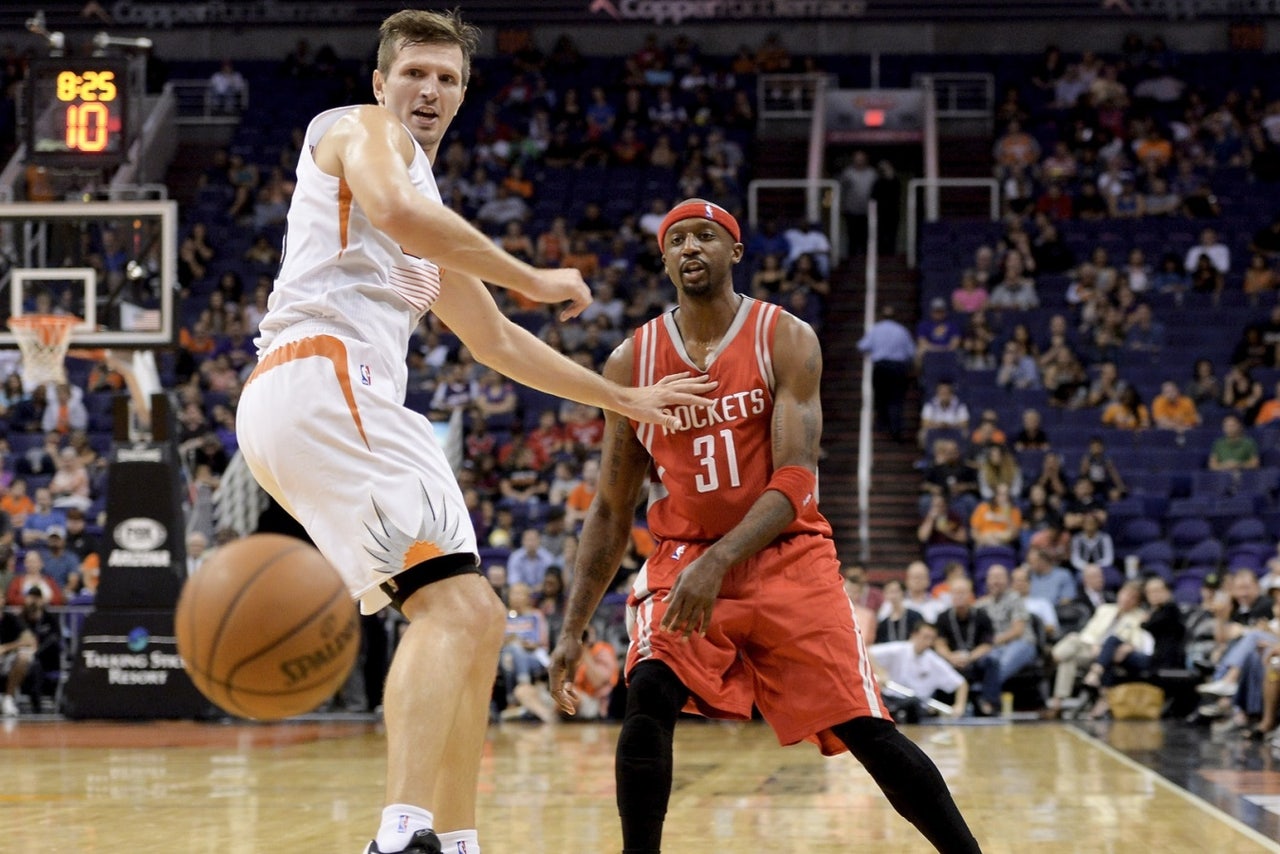 PHOENIX -- Mirza Teletovic's offseason was just that: Off. And it started much earlier than the rest of the NBA.
Before he reported to Suns training camp late last month, Teletovic last played in February.
His season with the Nets was cut short after doctors found blood clots in his lungs, which at the time were estimated to be working at 30 percent capacity.
So the most important number in Teletovic's stat line from Tuesday night was the 36 minutes he played in a 135-129 overtime loss to the Houston Rockets at Talking Stick Resort Arena.
Teletovic was on the court for the entire frantic fourth-quarter rally that erased a 17-point deficit and took the game to overtime. He also played all of the extra session and finished with a double-double: 19 points and 12 rebounds.
"This game, to have the opportunity to run up and down and just get in shape, I felt much better," said Teletovic, who logged 10 minutes in the preseason opener and 12 the next time out. "I had some defensive problems because I had no legs in the beginning, but as I progressed in minutes I felt much better."
Teletovic was 3 of 9 from 3-point range. He was signed as a free agent with expectation he will help space floor as a stretch power forward off the bench. But first he needed to get his legs under him after the extended recovery from the serious health scare last season.
"He got some conditioning," Suns coach Jeff Hornacek said. "He got some conditioning all right.
"He's been working hard to get in shape and he says he feels pretty good. He played about 20 straight minutes (to close the game) so that's good for his conditioning. He was tired but I thought he battled through it. It's good he's getting in shape and when he does all those shots will go in."
The 6-foot-9 Teletovic was 6 of 15 from the field and at times was biggest Suns player on the court, with centers Tyson Chandler (lower back) and Alex Len (right ankle sprain) held out of the game along with guard Eric Bledsoe (illness).
Houston took 60 shots in the paint and scored 70 points there. The Rockets outrebounded the Suns 53-45 and had 30 second-chance points to the Suns' 12.
"You can't compare anything, five-on-five, practice, whatever you do. Playing a game is a totally different ball game," Teletovic said. "You have to always be tense, always giving your max, always be ready and physical. For me, it was very important to get out there and get that stretch of minutes and I really felt good at the end."
---
---