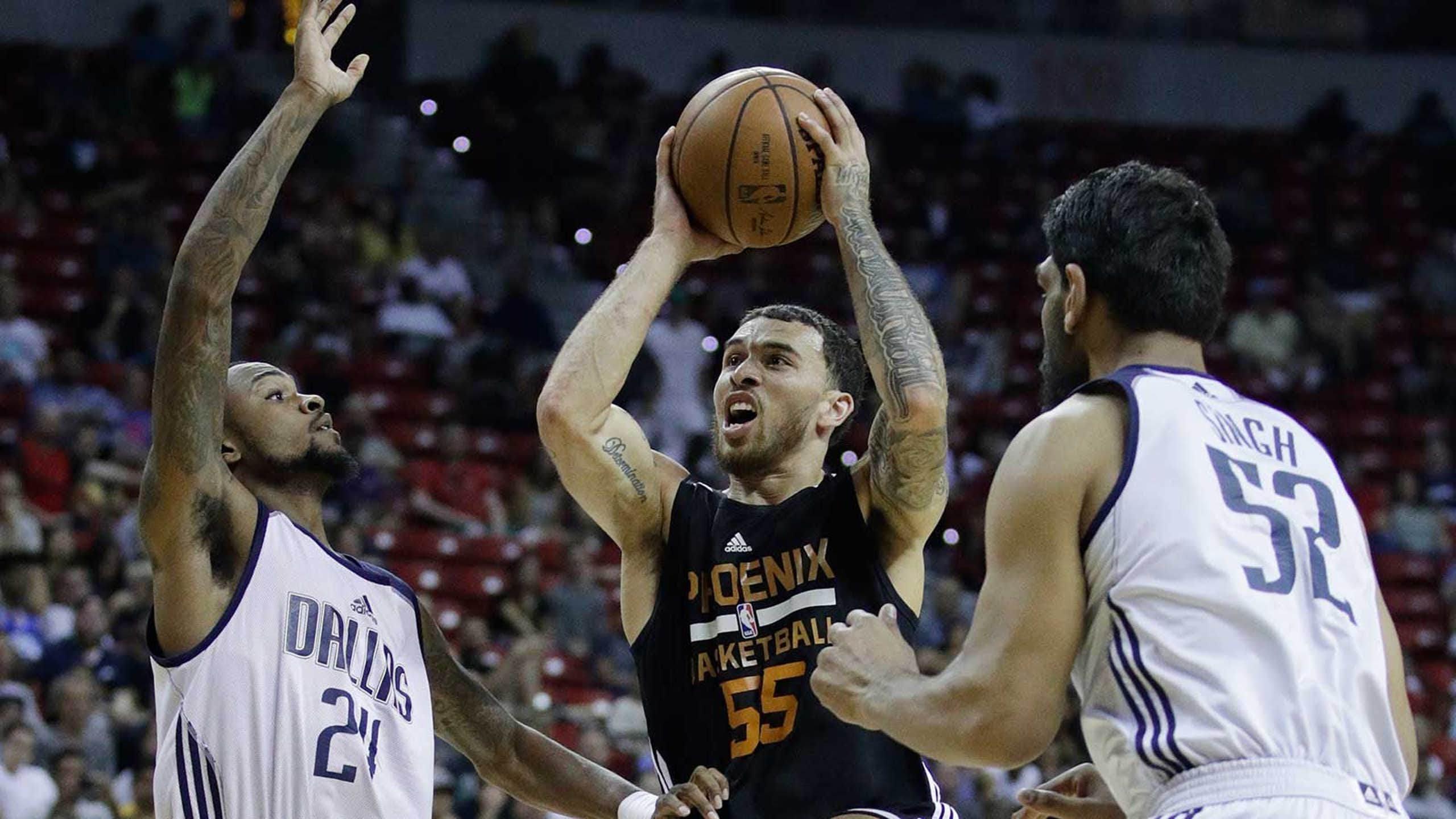 Suns split first two games in Las Vegas Summer League
July 10, 2017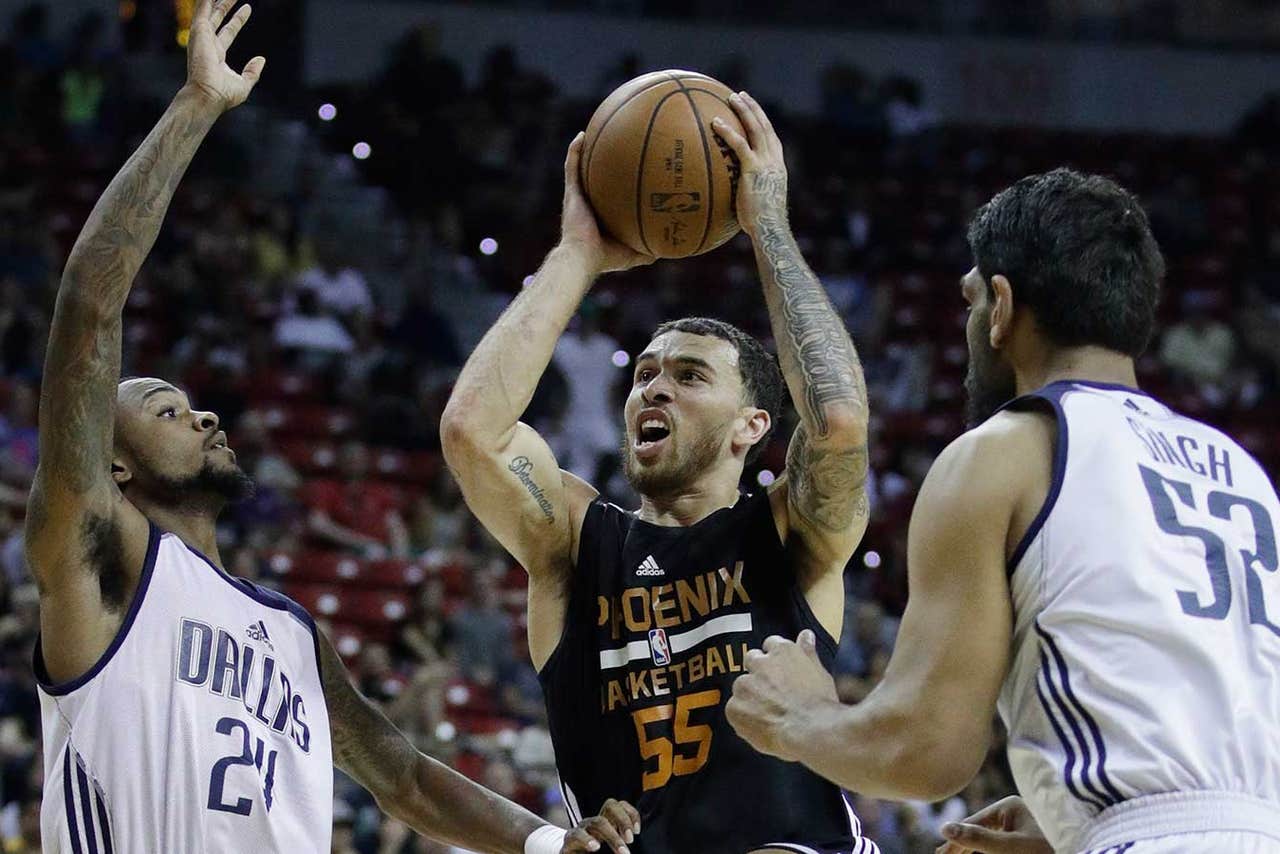 The Phoenix Suns have split their first two games in the Las Vegas Summer League, losing 88-77 to the Dallas Mavericks on Sunday after defeating the Sacramento Kings 89-85 in their opener on Friday night.

The Suns struggled offensively in the loss to the Mavericks, turning the ball over 25 times while shooting 36 percent from the field and 23.3 percent from 3-point range.

Point guard Mike James scored a team-high 19 points and made 4 of 5 3-point shots, but the rest of the team was 3 for 25 from beyond the arc.

First-round draft pick Josh Jackson had 15 points on 6-of-18 shooting and pulled down nine rebounds. Marquese Chriss had 12 points (3 of 10) and 10 rebounds. Second-round draft pick Davon Reed missed all seven of his 3-point attempts but finished with 11 points and eight rebounds.

http://twitter.com/Suns/status/884248307597312000

Chriss had 19 points and nine rebounds in Friday's win over the Kings but made just 5 of 17 shots and had eight turnovers. Jackson had 18 points and eight rebounds and also struggled with his shot (6 for 17).

Reed scored 17 points on 6-of-11 shooting and James had a strong all-around game with 12 points, seven assists, six rebounds and four steals.

The Suns shot 39.5 percent from the field vs. the Kings and 28.6 percent from 3-point range.

http://twitter.com/Suns/status/883714113284657154

Dragan Bender is averaging 10.5 points and 6.0 rebounds in the two games and has made 4 of 15 3-point shots.

The Suns conclude the preliminary portion of their schedule on Monday evening, taking on the Houston Rockets.
---
---