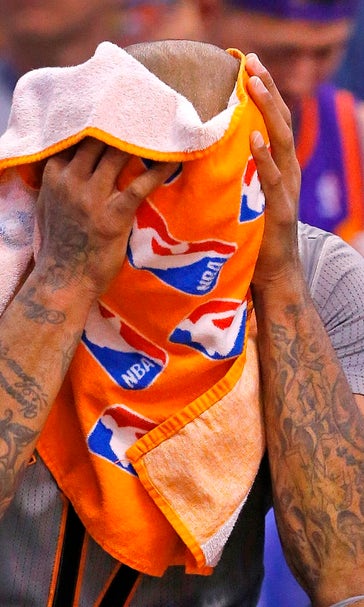 Suns close out disappointing season in disappointing style
April 15, 2015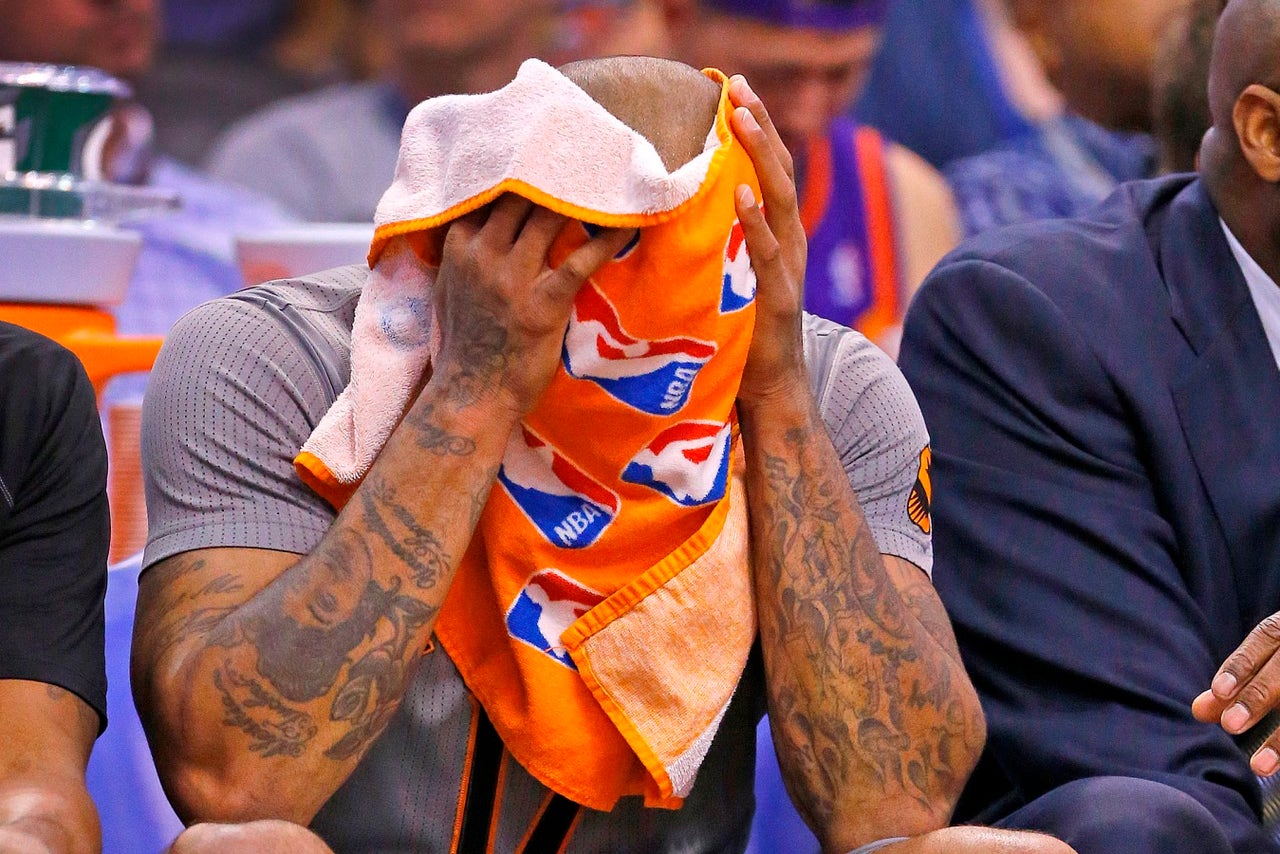 PHOENIX -- It began almost six months ago with an expectation-satisfying rout of what had been the preeminent team from L.A.
It ended with a spirited-though-incomplete rally from a 30-point deficit against the team from L.A. currently sitting in second place in the NBA's Western Conference.
And, for the record, four of the Suns players working the end of Tuesday's shift against the Clippers spent part of this season in the D-League.
"You can't go up against these top teams in the league undermanned," Suns coach Jeff Hornacek said.
Well, you have to if the top teams are on the schedule, but Hornacek was referring to the philosophically tricky notion of coming through these situations victorious.
Having closed with 10 losses (seven against teams with at least 50 wins) in 11 games, the season certainly looks more unsightly now than anyone imagined it could be about a month ago.
"Obviously, there were some ups and downs this year," Hornacek said.
But the last game seemed to underscore how things went south and -- after the makeshift Suns lineup feasted on the Clipper bench -- how some of the issues could be have been avoided.
With six players unable to answer Tuesday's bell, the Suns couldn't keep the Clippers from scoring a 112-101 victory at US Airways Center, and for the moment slipping ahead of the San Antonio Spurs and into the West's second seed.
But after Doc Rivers' team piled up that aforementioned 30-point cushion, the Clips' coach was  provoked into summoning Chris Paul, Blake Griffin and DeAndre Jordan from the bench in the final three minutes to quell a Phoenix uprising.
The Suns' timing was encouraging in its fearlessness and frustrating for its reminder of how things might have been. When asked to pinpoint one target for improvement next season, Hornacek didn't hesitate in providing context.
"Well, I think just the focus that every play really counts," he said.
So, with Archie Goodwin (a team-high 18 points) slashing to the rim, rookie T.J. Warren (10 points in his first NBA start) making himself available on basket cuts, free-agent-to-be Gerald Green making most of those really difficult Gerald Green shots, and journeyman center Earl Barron (knocking in two of his three career 3-pointers) putting some life -- if not precision -- into every play, the Suns at least went out of this disappointing season with some residual fire.
Although much of what went wrong during a 39-43 campaign involved players who now play for other teams, another theme-related variable could be a lack of on-court attention to detail.
"It's sometimes hard for 82 games," Hornacek said, "but running back if we have a turnover or a missed shot, making sure we sprint back like our lives depend on it. Little stuff like that. Really, it's all the little things.
"It's boxing out better. We're not the biggest team in the world, so our boxing out should be better than most teams because we can't just go up and get it. Setting screens -- we've got to set harder screens and make these referees call it on you. You're never going to know if you're going to be called for an offensive foul unless you ever set a screen. Just little things like that that will help execute and help us, especially in the pick and roll, maybe spread the floor a little bit more. Everybody's got to get better shooting, too."
And while the late-season misery has inspired criticism for everyone involved, it should be noted, again, that not having Brandon Knight on the floor -- especially with so much firepower removed during the purge -- makes scoring truly dicey.
"I think he was just starting to get into his groove," Hornacek said of Knight, who struggled to reach his early-season level of play after being acquired from the Milwaukee Bucks.
Along with the ability to make shots and create opportunities for others, Hornacek and the Suns were hoping Knight could provide leadership.
Knight's status is the most important order of summer business involving current roster players.
With the trade deadline as our guide, more upheaval doesn't seem to be out of the question.
"We just gotta keep improving," Hornacek said.
---
---