National Basketball Association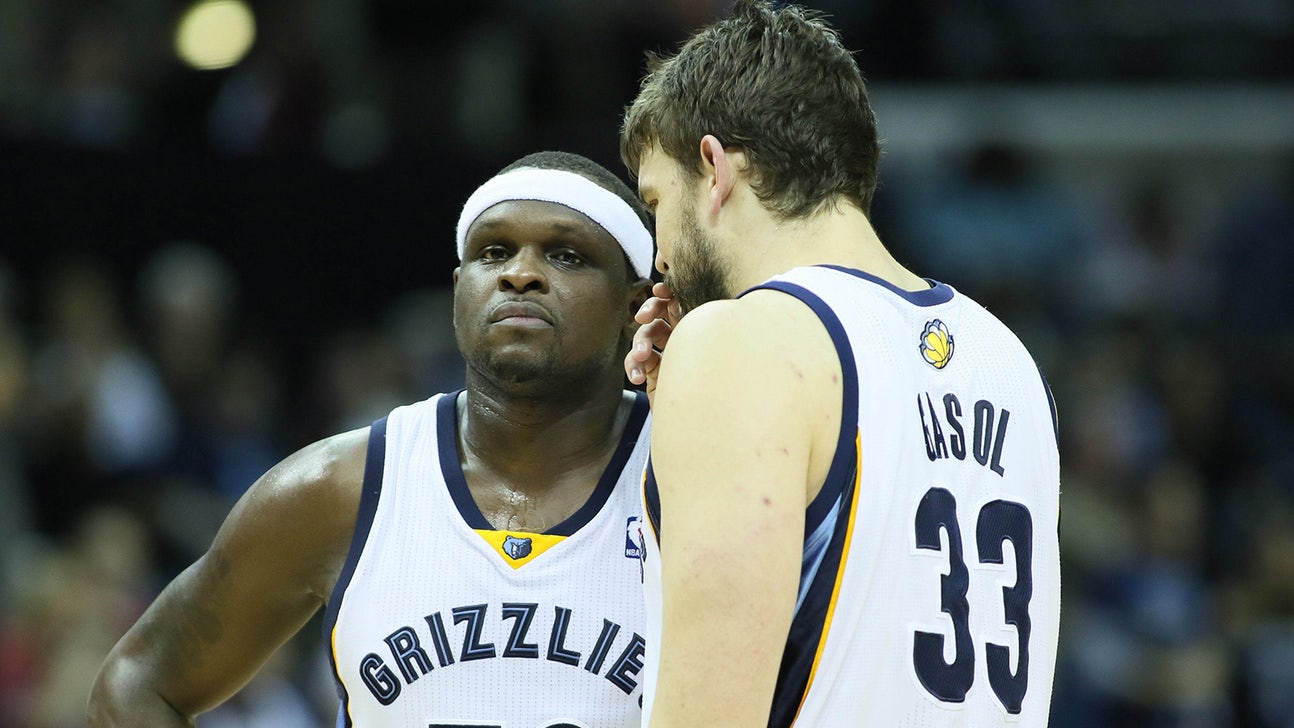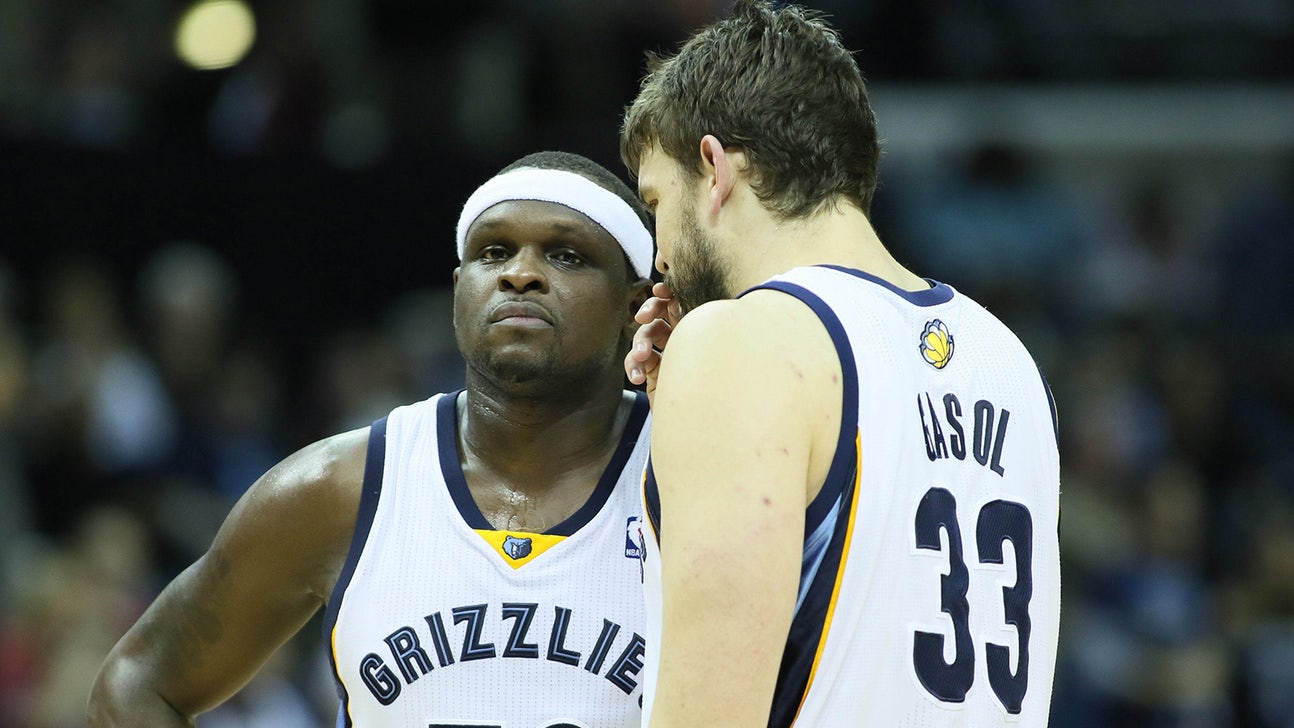 National Basketball Association
Season Preview: Grizzlies' hopes hinge on healthy Gasol, Randolph
Published
Oct. 27, 2014 2:05 p.m. ET

Center Marc Gasol and power forward Zach Randolph pose one of the NBA's toughest tests inside. So when Gasol went down with a Grade 2 MCL sprain in the 13th game last season, it sent the Grizzlies on a 10-13 tumble. That included five straight losses in mid-December.
His return resulted in a win over Oklahoma City, but the 23 games played a major role in Memphis having to claw into the playoffs.
Gasol, who averaged 14.6 points per game and 7.2 rebounds, was Defensive Player of the Year two seasons ago and is widely considered one of the league's top big-man passers.
Memphis defies the odds as an inside-out team. While some think a title is unachievable that way, the Grizzlies believe it's their way to a championship. For that to work, Gasol and Randolph have to be healthy. There is depth with Kosta Koufos behind Gasol and Jon Leuer behind Randolph, and time will tell how rookie Jarnell Stokes fits into the power forward mix, but as imposing as Gasol and Randolph are, that's not the case with one in a suit on the bench.
Gasol, in a contract year, has vowed to be more aggressive on offense. In the preseason, he averaged 22 minutes, 14.4 points, 7.8 rebounds, two assists and 1.6 blocks per game.
Memphis is a defense-first team and makes no apologies for it. The Grizzlies were third in the league last season, allowing 94.6 points per game (only Chicago and Indiana were better). They were three from the top on defense, but four from the bottom on offense, averaging 96.1 points per game (only Milwaukee, Utah and Chicago scored fewer points).
While Randolph will get his 17 points and 10 rebounds and Gasol vows to add to his average, it could be a rookie helping point guard Mike Conley (17.2) in the scoring department. The Grizzlies didn't get rave reviews for drafting Jordan Adams at No. 22 out of UCLA, because he has shown defensive limits, but Adams can score and that's what Memphis needs on the wing.
In three of the five preseason games he played, Adams shot at least 50 percent each time and twice scored in double figures, 13 against the Thunder and 12 against the Heat. He showed an ability to rebound, with six against OKC and while he turned the ball over three times that game, he only turned it over one more time in the five games.
He couldn't ask for a better defensive tutor than Tony Allen, who will start at one of the wings alongside scorer Courtney Lee. Adams is in a spot to learn the ways of Allen and add to his arsenal under Lee.
The Grizzlies are older, the core of Gasol, Randolph, Conley and Allen together for the fifth season. But they're not as old as wily veterans Tayshaun Prince and Vince Carter.
Carter (37, or as he puts it "30-something, plus") was acquired after the Mike Miller joined LeBron in Cleveland. Prince – who is 34 – started all 76 games he played last season and all but one of 37 games after coming from Detroit two seasons ago. While his role will change and Memphis isn't the young team that needed his title-experienced leadership two seasons ago, Prince is a proven commodity and maybe more valuable off the bench than in the starting five. With Memphis' plethora of wings, a combination that has his length on a block isn't out of the question.
Carter says his Vinsanity days are behind him and he has struggled with his shot in the preseason (.385). Joerger isn't concerned.
"I am," Carter said, then smiled, after making only 1-of-6 against Cleveland last week. When his ankle issue goes away, and that is expected, the Grizzlies expect to get out of him what the Mavericks got last season and what the Grizzlies got out of him in the preseason finale against the Heat -- he scored 13 points on 5-of-8 shooting, 3-for-3 behind the arc, five rebounds and two assists.
---
---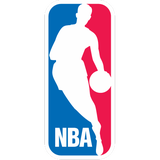 Get more from National Basketball Association
Follow your favorites to get information about games, news and more
---