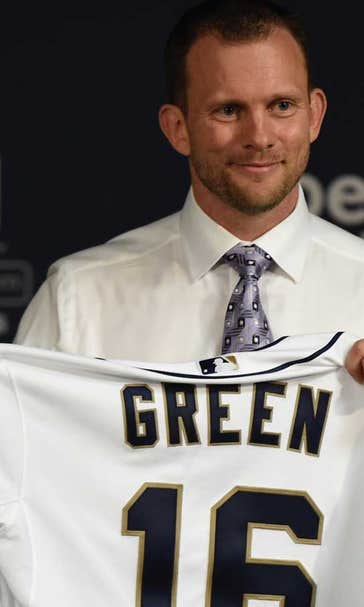 San Diego Buzz: Padres hire Green, the NFL visits SD
October 30, 2015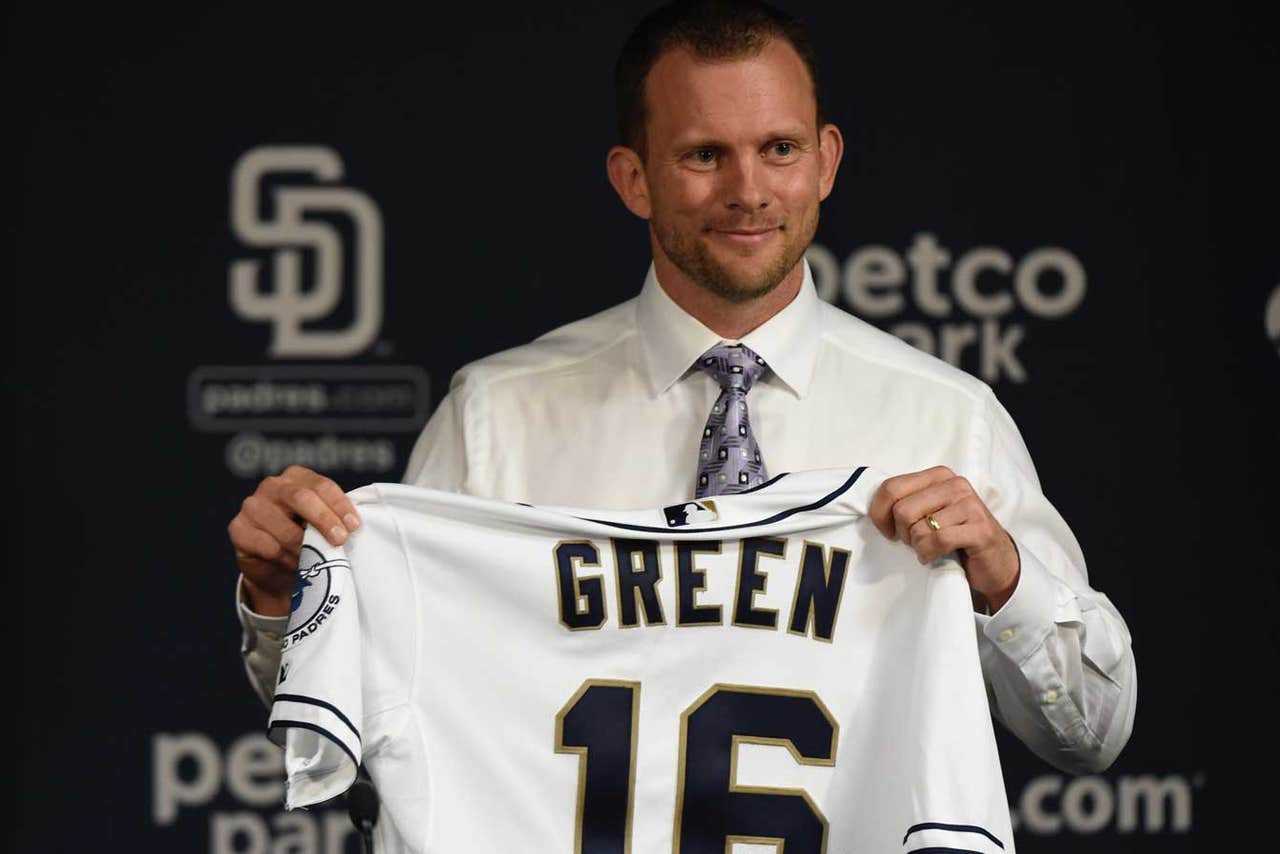 SAN DIEGO -- In a surprise move by Padres GM A.J. Preller, San Diego hired former Arizona Diamondbacks third base coach Andy Green on Thursday. Green replaces interim manager Pat Murphy, who was promoted after the Friars fired Bud Black on June 15. FOX Sports San Diego's MLB insider Scott Miller spoke to Mark Sweeney and Mike Pomeranz following the press conference introducing Green, and gave his thoughts on the process and why Preller chose Green from a list that had many veteran managers available.
The San Diego Chargers, amidst all the drama outside the field, have hit what is hopefully their season-low following an embarrassing loss to the Oakland Raiders in Week 7. Mike McCoy took blame for the performance, and with a matchup against the 1-7 Baltimore Ravens on Sunday, it seems like things can only look up from here. Both the Bolts and Ravens are looking to avoid their fourth straight loss this week.
On Thursday, San Diego State honored 17-year head coach Steve Fisher by naming the hardwood at Viejas Arena "Steve Fisher Court."
The NBA is back and the Los Angeles Clippers are still one of the most exciting teams to watch in the league. Thursday night they had their first home game of the season, welcoming the Dallas Mavericks for the first time since the whole offseason fiasco that saw DeAndre Jordan leave the Clippers for the Mavericks, only to change his mind and return to the Clippers. Mavs owner Mark Cuban took some salty jabs at the Clippers in some NSFW pregame comments, but was still a good sport when Staples Center tried to ease the tension by putting him and Clippers owner Steve Ballmer on the Kiss Cam. The game ended with a Clippers' rout of the Mavs, and needless to say, it will be very fun to watch on Nov. 11 when the Clippers visit Dallas for the first time.
Last week, Drake's new video for "Hotline Bling" took over the internet as more memes than anyone could count started appearing every where. The San Diego Chargers were no exception as they posted this great version.
Not that we have anywhere to wear it, but these hockey helmet designs by David Arrigo, including the Gulls' and Ducks' versions, are pretty sweet.
---
---