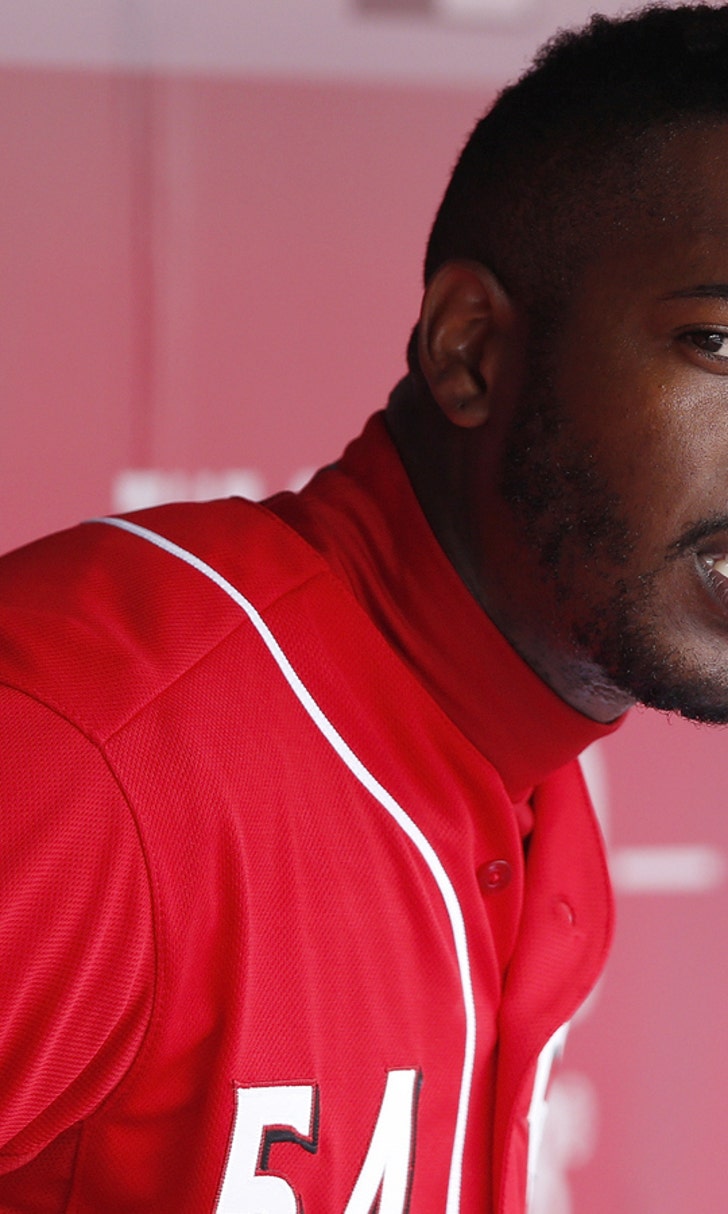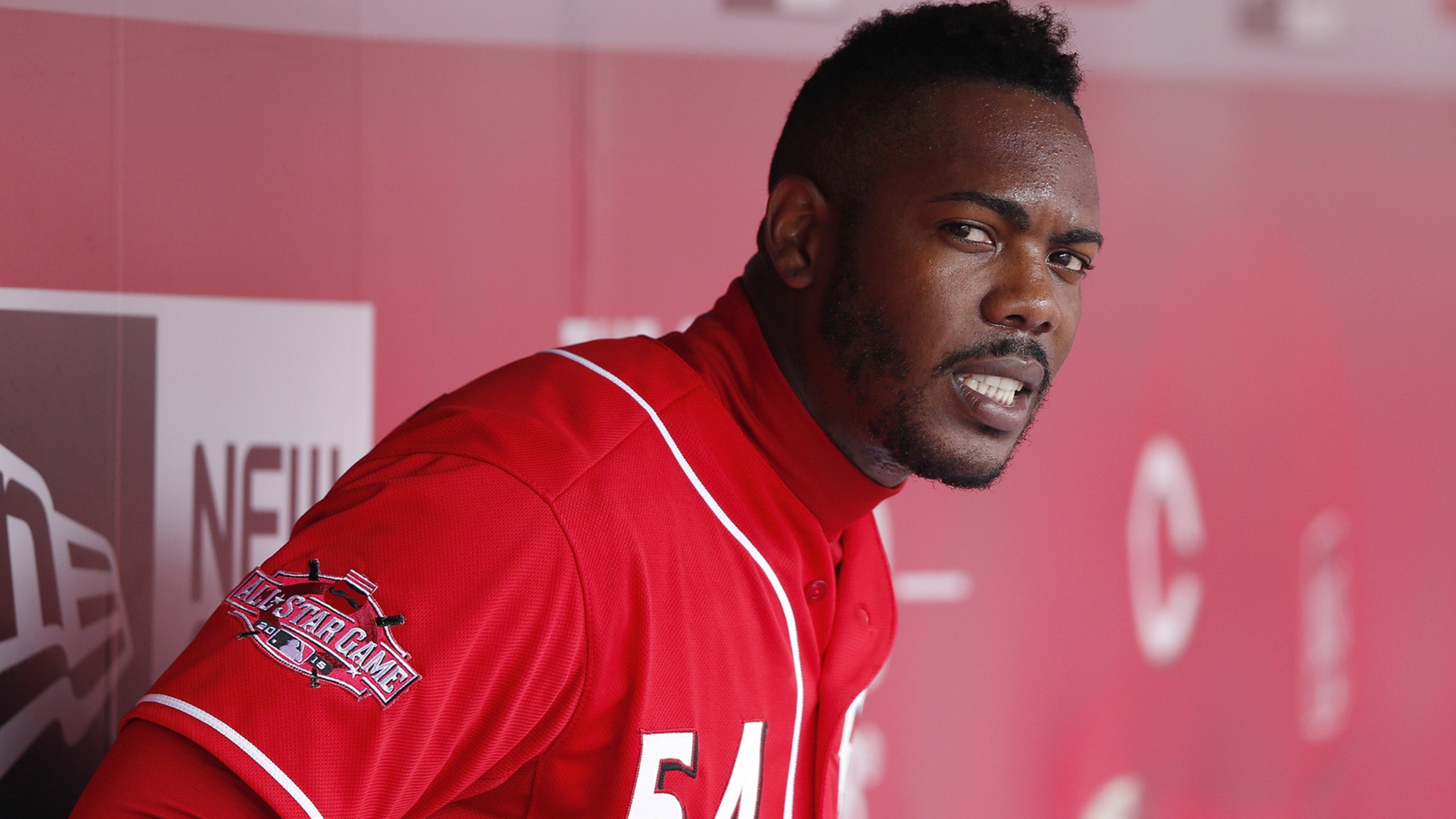 Report: Reds closer Chapman unlikely to be traded
BY foxsports • July 30, 2015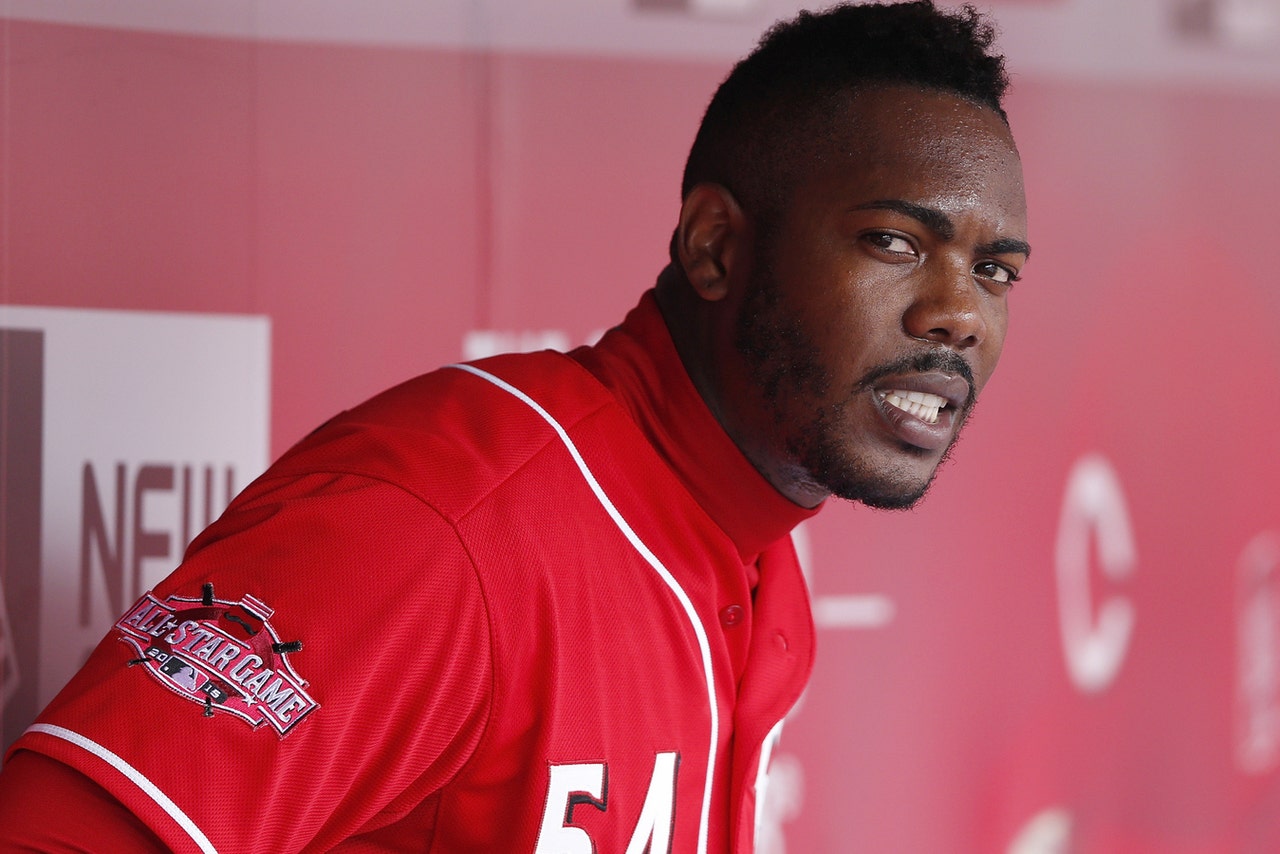 The Cincinnati Reds are supposed to be in full sell mode after shipping Johnny Cueto to the Kansas City Royals over the weekend, but their other big pitching piece doesn't look like he will be heading anywhere.
ESPN's Jayson Stark reported that Reds closer Aroldis Chapman is unlikely to be traded despite high interest just a few weeks ago. The flame-throwing lefty had drawn interest from the San Francisco Giants, Arizona Diamondbacks and Washington Nationals, but it looks like he's not going anywhere. 
The 27-year-old Cuban is having another nice season, saving 20 games in 21 chances through Tuesday and boasting a 1.69 ERA and 75 strikeouts in 42 2/3 innings. Chapman's WHIP of 1.22 is high for him, but all in all he's having a good year and doing his job well on a terrible Reds team.
Chapman is making $8.05 million this season and is arbitration-eligible this winter. He will hit free agency after the 2016 season. That should add to Chapman's value since he wouldn't just be a rental, but the Reds have apparently been asking an exorbitant price in return for him.
It seem to be a moot point now, as it looks like he won't be going anywhere unless a team panics and unexpectedly meets Cincinnati's demands.
More from Rumors and Rants:
---