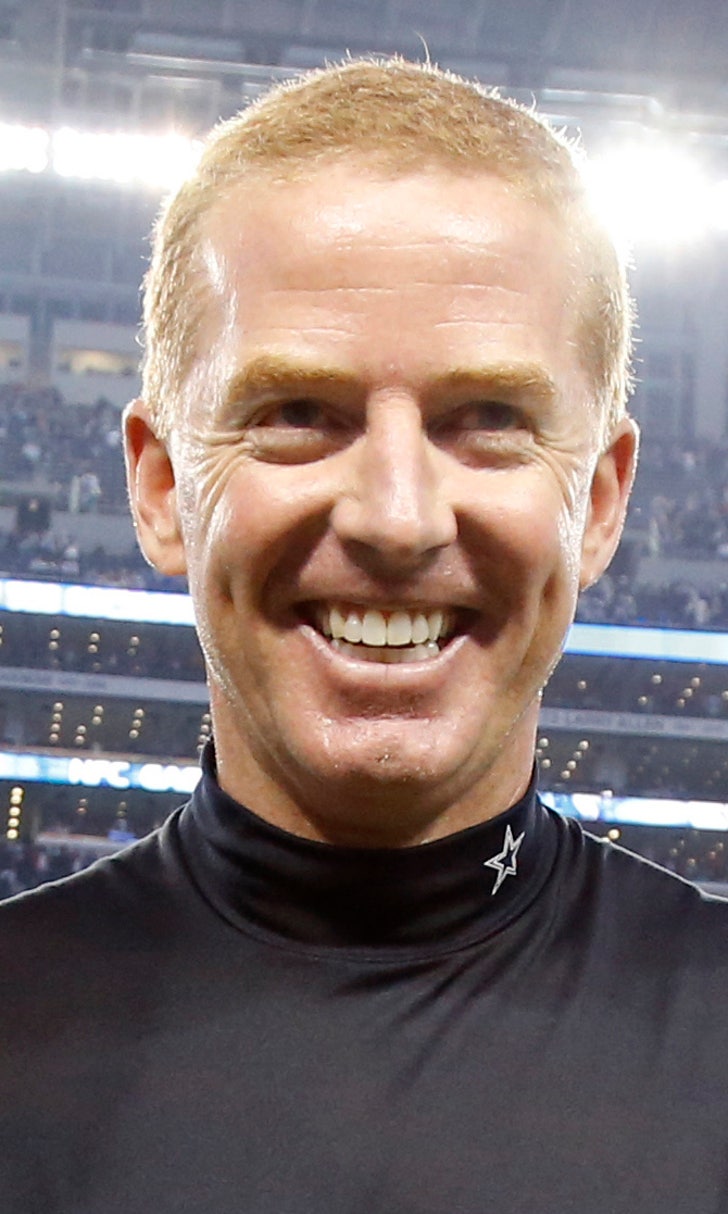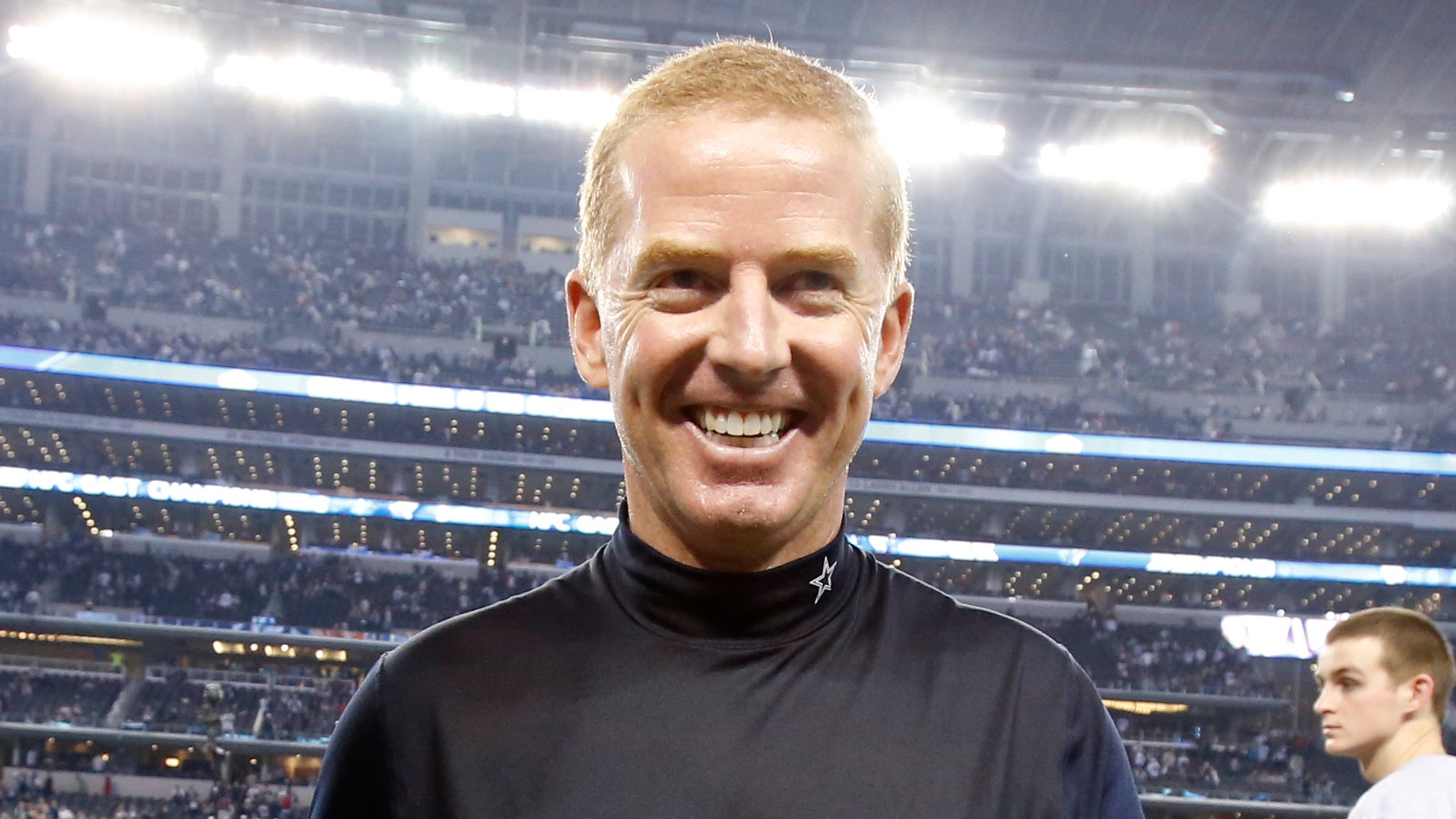 Re-signing Jason Garrett Cowboys' top priority
BY foxsports • January 12, 2015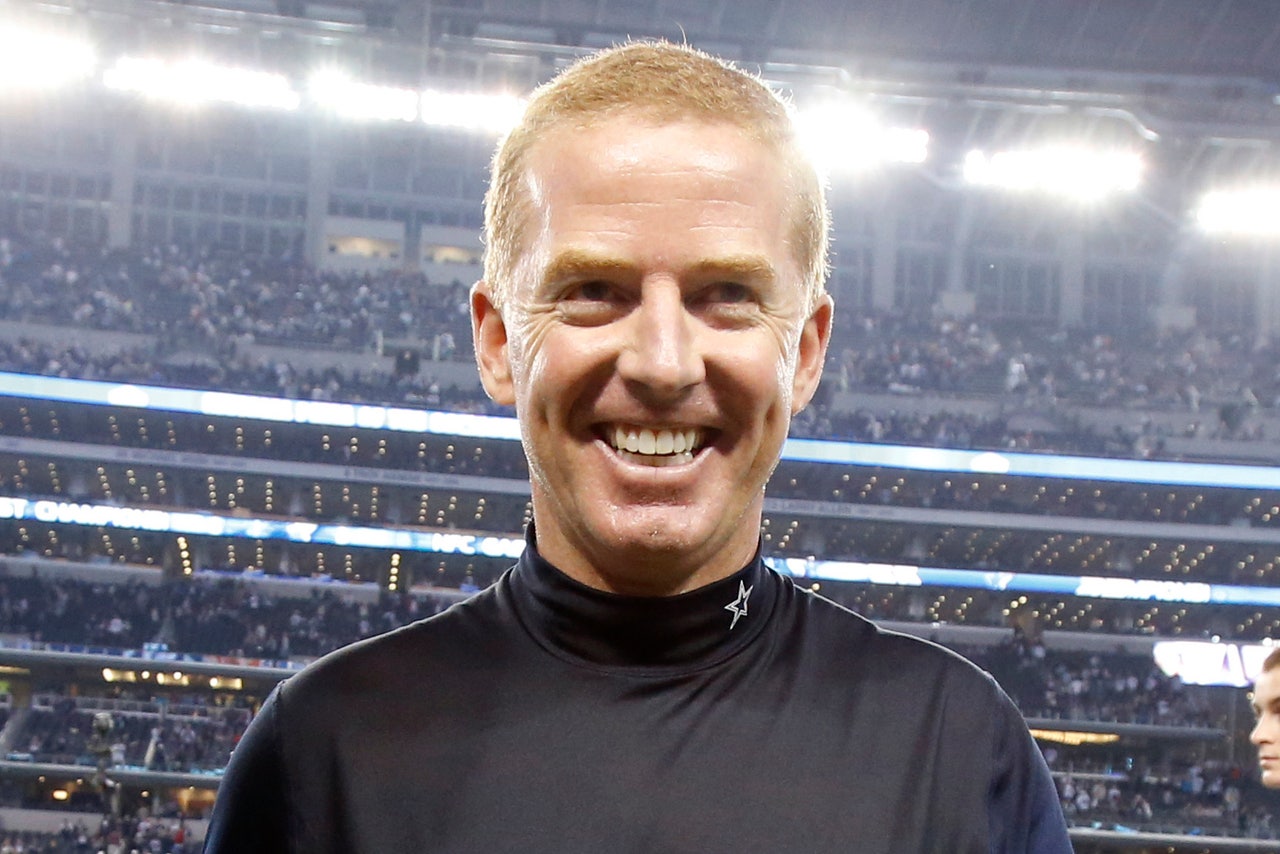 The Cowboys' top priority last week was to beat the Green Bay Packers in the NFC Divisional Playoffs and keep the postseason run alive. Now, that the Cowboys failed and the offseason beginning, the front is re-adjusting their priorities. Their chief one is to extend head coach Jason Garrett.
"He's the number one priority," Cowboys Executive Vice President Stephen Jones told 105.3 The Fan [KRLD-FM] Monday. "He's what I'm what I'm working on all day today; been working on it. Started last night. And we want to get him signed up."
Once the Garrett extension falls into the place, the Cowboys front office can begin retaining the staff, all of whom are on expiring contracts.
"We've reached out to pretty much our whole staff," said Jones. "Obviously, there's a pecking order, and our goal is to keep our staff together. And we'll continue to try to do that."
Typically, the Cowboys have reached an agreement and announced the extension of their past three head coaches within the work week following the end of Cowboys football. Assistant coaches have been similarly announced as being hired or retained within the same week or the week thereafter.
Cowboys owner Jerry Jones mentioned last week that he was looking at Garrett's current contract, which was an agreement the club and the coach had been operating under since 2008.
A lighter incentive to get Garrett's extension done, as well as that of the assistant coaches, is because the staff is slated to coach in the Pro Bowl. The Cowboys were the top-seeded loser from the divisional round of the NFC playoffs. The staff wishes to coach out in Honolulu, Hawaii two weeks from now. First, there is work to be accomplished.
"I think there's positive feedback from the coaches back there," the Cowboys Executive Vice President said. "And we're going to roll up our sleeves and get to work and try to get everything done. And if that happens, I think they'll be coaching in the Pro Bowl."
The last time the Cowboys coaching staff coached the NFC squad in the Pro Bowl was in 2010 with head coach Wade Phillips. The NFC lost 41-34.
MORE FROM FOX SPORTS SOUTHWEST: 
- Highest paid coaches in college football
- Ranking NFL quarterback salaries
- Oldest player on every NBA team
---
---