Los Angeles Chargers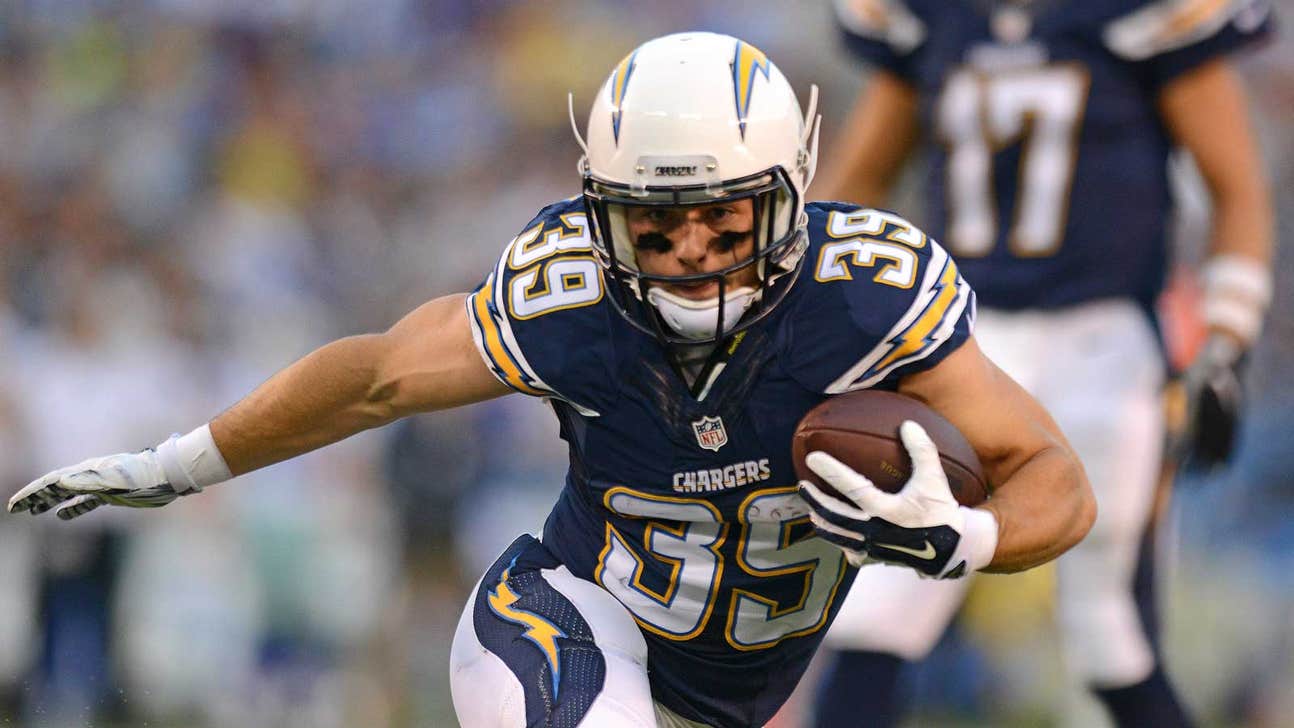 Los Angeles Chargers
RB Danny Woodhead gives Chargers scare with sprained ankle
Published
Jun. 15, 2016 7:08 p.m. ET

SAN DIEGO (AP) -- Minutes before the San Diego Chargers broke for summer vacation a day early, running back Danny Woodhead went down in a heap with a sprained left ankle.
In a sign of how much Woodhead means to the Bolts, several of his teammates circled around the diminutive running back as he was evaluated by a trainer late in Wednesday's minicamp practice.
Woodhead eventually got up and walked off the field on his own power.
"He looks good right now," coach Mike McCoy said afterward.
Woodhead was coming across on a screen when he got rolled up on by a defensive lineman.
"Anytime a player goes down, you see something like, they get rolled up on, you get nervous," McCoy said. "But the report right now is good."
Woodhead missed most of the 2014 season with a broken leg before bouncing back last year to lead the Chargers with 80 catches, 755 receiving yards and six TD catches, as well as rushing for 336 yards and three more scores.
Although the Chargers went 4-12 last year, including going winless in the AFC West, McCoy told the players that if they had a great first two days of minicamp, that he'd cancel Thursday's practice. McCoy said the team did enough to head out a day early.
"It was an outstanding offseason program," McCoy said. "They worked extremely hard. Very pleased right now with where the football team is today."
Meanwhile, running back Melvin Gordon said he's feeling better after having microfracture surgery on his left knee in January and anticipates being close to 100 percent by the start of training camp in late July.
"I feel good. You just get better and better every day," he said. "Some days are better than others. When it's time for us to buckle down and get ready, I'll be ready," said Gordon, who's looking to bounce back from a miserable rookie season.
Gordon made some nice cuts Wednesday.
"I'm pretty good. I think I'm making some cuts I need to make. At first I was missing some cuts that I thought I could make, that I was seeing but I didn't feel I could get there," Gordon said.
The Chargers moved up in the first round of the 2015 draft to take Gordon, who was coming off a big season at Wisconsin. But he struggled with the Chargers, failing to score a touchdown or record a 100-yard game before injuring his knee late in the season. He also fumbled six times, losing four, and was benched twice.
"I'm really confident, to be honest," he said. "I really started feeling confidence toward the end of the season, before I got hurt. I was running pretty hard. I felt I was going to do the things I needed to do. I was trying to reach 1,000 yards. The way I was running, no one could tell me I wasn't. I was trying to win out and finish off strong. One thing we don't do here is quit. I wasn't going to quit on my goals and we kind of knew what the record was but I wasn't going to quit on the team either. Unfortunately I got hurt even as my confidence was starting to rise. It's even better out here now. I'm starting to understand everything now."
He finished with 641 yards on 184 carries, an average of 3.5 yards.
With a month and a half before training camp, Gordon said he plans to "go train hard, rehab a little bit. But I'm just trying to get ready for the season. I know it's an important season for us as a group. I feel we've got a special team. And feel like we're going to go places, and I want to be part of that."
Gordon said he's glad he's a veteran now and won't have rookie minicamp and the NFL's rookie symposium to deal with.
"I can actually go somewhere and get work in. I'm happy about that. I can really just focus and get right," he said.
Offensive coordinator Ken Whisenhunt was impressed with Gordon's offseason work.
"He definitely finished strong," Whisenhunt said. "He finished on an upbeat note. You could see him get more comfortable with the runs we're asking him to do. ... Probably over the past two weeks I've seen some really nice cuts, some explosive runs and hopefully that trend will continue."
------
Follow Bernie Wilson on Twitter at http://twitter.com/berniewilson
---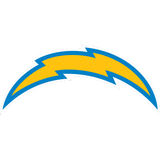 Get more from Los Angeles Chargers
Follow your favorites to get information about games, news and more
---