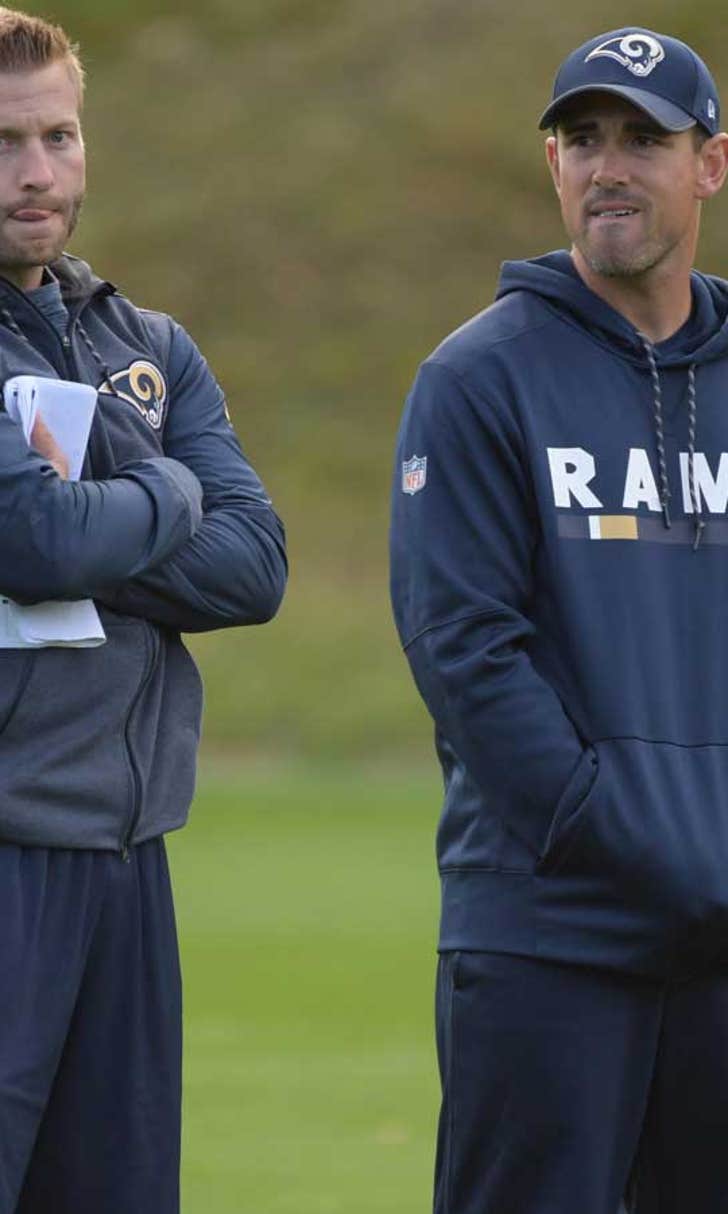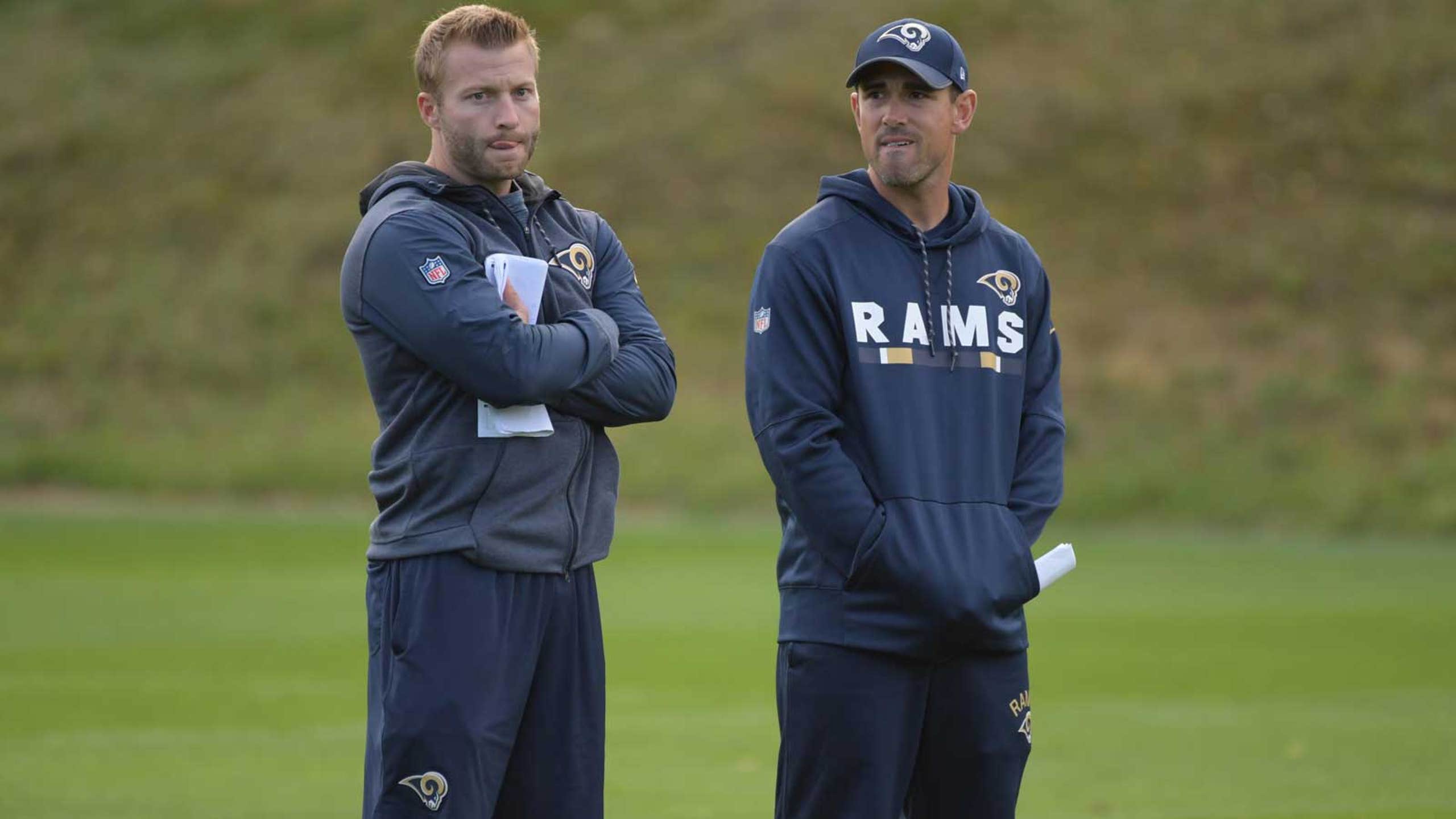 Rams OC LaFleur sees similarities in Rams and Falcons
January 5, 2018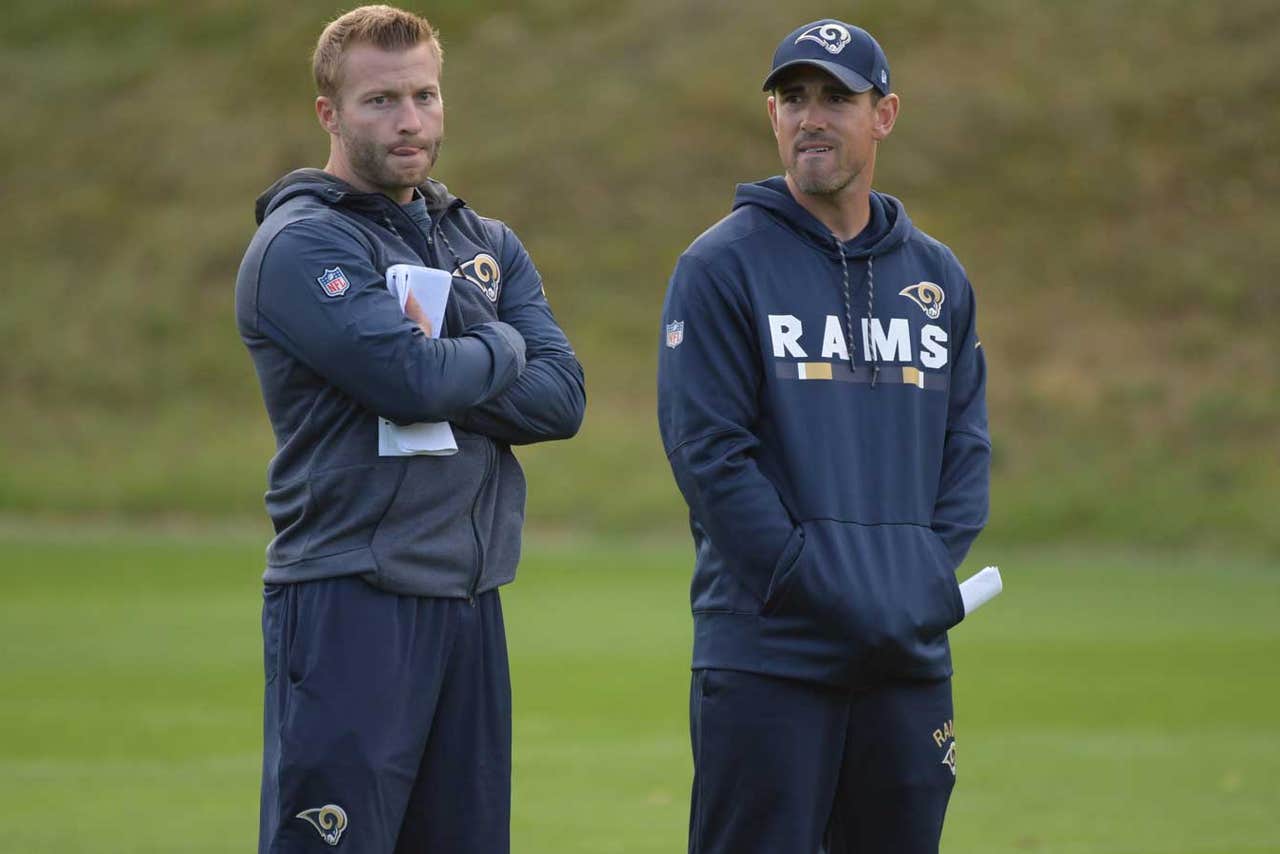 THOUSAND OAKS, Calif. (AP) -- Matt LaFleur knows the Falcons well after spending the previous two seasons as quarterbacks coach in Atlanta before joining the Los Angeles Rams.

But the first-year offensive coordinator can only do so much to help the Rams' defensive staff ahead of their playoff game against the Falcons on Saturday night. LaFleur has been available to the defensive coaching staff this week, but doesn't believe he can offer much that cannot be gleaned from the usual film study.




"Sure, there are some things that they ask me about in terms of some of the scheme -- I can't really get into those specific questions -- that I'll share with them, but I kind of leave them alone," LaFleur said Thursday. "If they have a question, I'm here for them and I'll try to do the best I can, but it's not like I'm sitting there studying their tape."

Instead, LaFleur's knowledge of Atlanta's personnel and scheme have him focused on trying to make sure the Rams (11-5) can match the Falcons (10-6) score for score if it comes to that.

Atlanta averaged 22.1 points per game, down 12 points from last season when they led the NFL in scoring and won the NFC title before losing the Super Bowl to New England in crushing fashion. However, the Falcons are a perfect 10-0 this season when scoring at least 20 points.

The Rams went from last in scoring last season to averaging a league-leading 29.9 points per game while winning their first NFC West title since 2003.

LaFleur sees similarities between the two teams in terms of the quality of the overall offensive personnel.

Both achieve balance between the run and pass.

The Rams ride running back Todd Gurley, while the Falcons share the load on the ground between Devonta Freeman and Tevin Coleman. Julio Jones had 35 percent of Atlanta's receiving yards, compared to a Los Angeles passing offense with its top four options all averaging between 39.5 and 65.1 yards receiving per game.




"I feel both of us have two of the more elite groups in this league, so there's going to be a lot of explosive weaponry on the offensive side of the ball, that's for sure," LaFleur said.

The biggest contrast comes in the experience level of the two quarterbacks, LaFleur said. Jared Goff will be making his first postseason start and 23rd overall for the Rams. Falcons stalwart Matt Ryan has 164 career starts between the regular season and playoffs.

Despite working with Goff and Ryan at different points in their careers, LaFleur sees a similar resolve in each.

"Both of them have battled through adversity," LaFleur said. "You look at Matt in 2015, some might say he struggled. And then he rebounds and he's the league MVP. Same goes for Jared. I know his rookie year didn't go as well for him. And then you look at him this year. I think he has handled himself and has shown improvement on a weekly basis. The mindset, the mentality that those guys have is very similar."

LaFleur has tried not to think about the friendships and professional relationships he built with the Falcons in 2015-16, but expects that might change once he gets to the Coliseum. He already went through that experience in the regular-season finale against San Francisco, where his brother Mike LaFleur is the wide receivers coach and passing game coordinator. Matt LaFleur also got to catch up with 49ers head coach Kyle Shanahan, the Falcons' offensive coordinator when he was in Atlanta.

"You try to get the meet-and-greet out of the way early and then go back into the locker room and just kind of get your mind right for the game," LaFleur said. "There's always time for that stuff postgame. Ultimately, we're all there to win a football game."

NOTES: LB Mark Barron (Achilles) practiced in full Thursday and is expected to start after missing the final two regular-season games. . Pro Bowl return specialist Pharoh Cooper (shoulder) practiced after not participating Tuesday and Wednesday.

------

For more NFL coverage: http://www.pro32.ap.org and http://www.twitter.com/AP--NFL


---
---