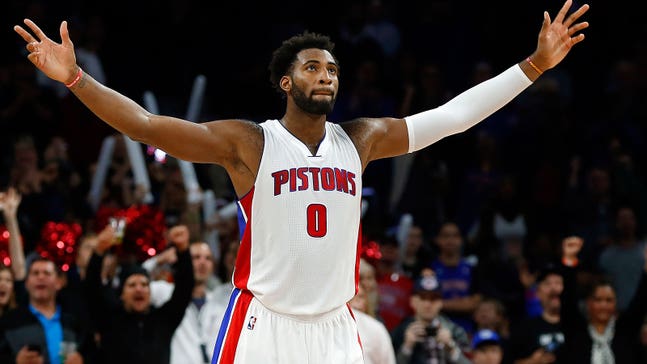 Pistons improve to 2-0 with hard-fought win over Jazz
Published
Oct. 28, 2015 10:14 p.m. EDT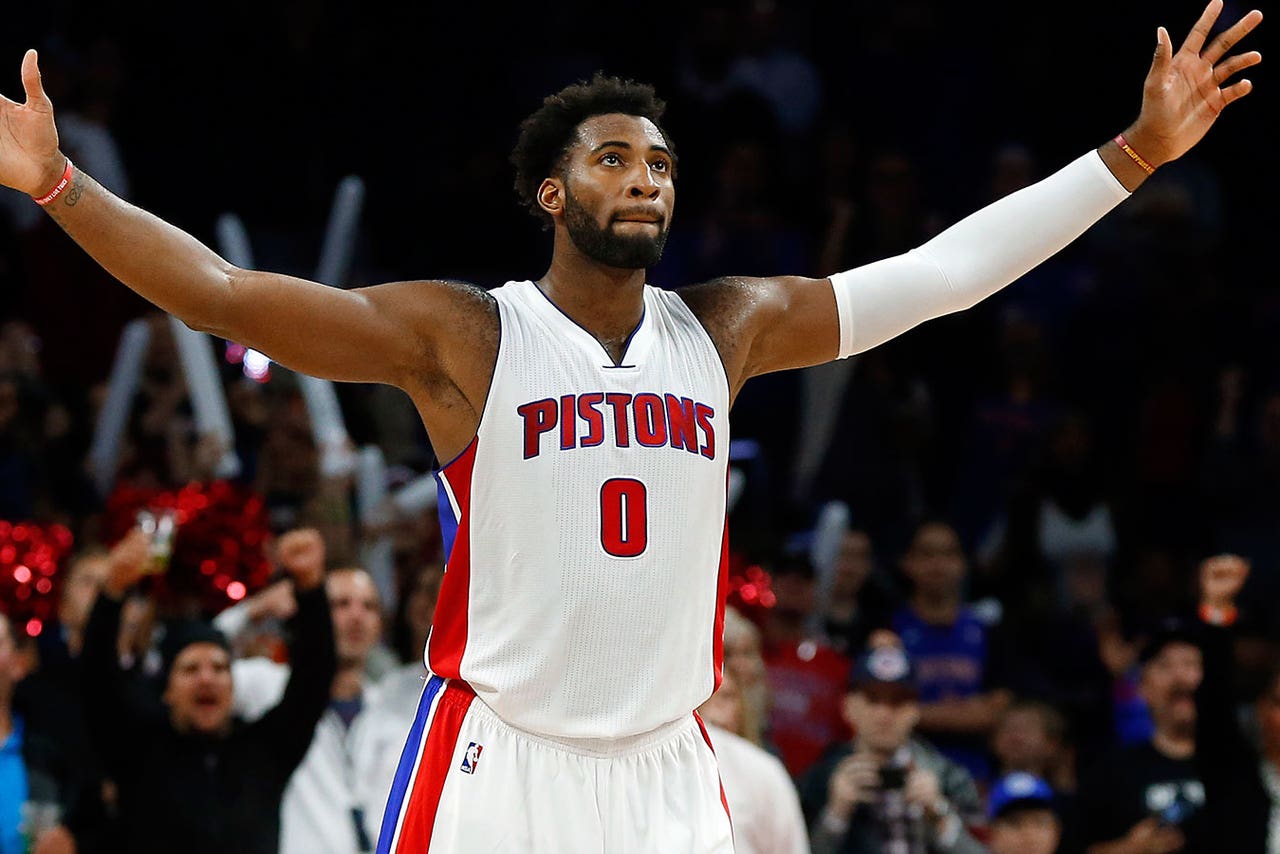 AUBURN HILLS, Mich. (AP) -- The Detroit Pistons are two games over .500 for the first time in more than six years, and the most encouraging sign may be Andre Drummond's free throws.
Drummond had 18 points and 10 rebounds, going 8 of 11 from the line, and the Pistons beat the Utah Jazz 92-87 on Wednesday night for their second consecutive victory to start the season. Drummond, who shot 39 percent on free throws last season, made two with 4:42 remaining to give the Pistons a five-point lead.
"He made six in the first half, then he shot three that didn't look good at all, and then he comes back and hits two big ones," coach Stan Van Gundy said. "Great for him to be 8 for 11. We're seeing that in practice. It's nice to see him bring it into the game."
The Jazz, playing their season opener, scored seven consecutive points late in the fourth quarter and took an 87-86 lead on Gordon Hayward's driving bank shot with 23 seconds to play. After a timeout, Detroit's Reggie Jackson got to the basket quickly for a layup with 17 seconds left to put Detroit ahead to stay.
"Stan puts a lot of faith in us," Drummond said. "At the end of the day it comes down to us to close the game up."
It's the first time the Pistons have been two games over .500 since they were 33-31 in March of 2009, according to STATS.
After Jackson put Detroit up 88-87, Alec Burks missed a jumper for Utah, and Kentavious Caldwell-Pope made two free throws to put the Pistons ahead by three. Rodney Hood then had a tying 3-point attempt blocked by Caldwell-Pope.
Drummond went 6 of 10 on free throws in a season-opening win at Atlanta, and if he can even become average from the line it will be bad news for opposing big men.
The Pistons looked like they were in good shape when they took an 86-80 lead on Jackson's 3-pointer with 3:32 remaining. Utah then rallied behind a couple jumpers by Burks.
"We had our shots, we had some good looks on offense and Reggie Jackson made a heck of a play," Jazz coach Quin Snyder said. "We got a couple big stops to get right there and couldn't get one at the end."
Jackson had 19 points and Caldwell-Pope added 16. Marcus Morris scored 14 for the Pistons.
Derrick Favors led Utah with 26 points, and Burks finished with 18.
Drummond made all six of his free throws in the first half, looking comfortable while doing it. His two free throws in the fourth quarter put the Pistons ahead 83-78.
Detroit was up 16-15 after the first quarter and trailed 44-41 at the half. The Pistons scored the first six points of the third.
EMPTY SEATS
The home opener was not a sellout for Detroit. The attendance was announced at 18,434, with plenty of empty seats in the upper level. Owner Tom Gores spoke to reporters before the game and was asked if renovations at the Palace meant the team wouldn't be moving to downtown Detroit any time soon.
"I don't rule out downtown, but right now, this is our home," Gores said.
OFF THE MARK
Hood missed all seven of his 3-point attempts, and the Jazz were 2 of 12 as a team.
TIP-INS
Jazz: Utah was without F Trevor Booker, who was suspended for this game because of an altercation with the Los Angeles Lakers' Roy Hibbert in a preseason game. ... The Jazz had won 17 of their previous 19 against Detroit.
Pistons: Detroit G Jodie Meeks left with a fracture in his right foot. ... Rookie Stanley Johnson had 11 points and five rebounds.
UP NEXT
Jazz: Play at Philadelphia on Friday night, part of a three-game road trip to start the season.
Pistons: Host Chicago on Friday night.
---
---