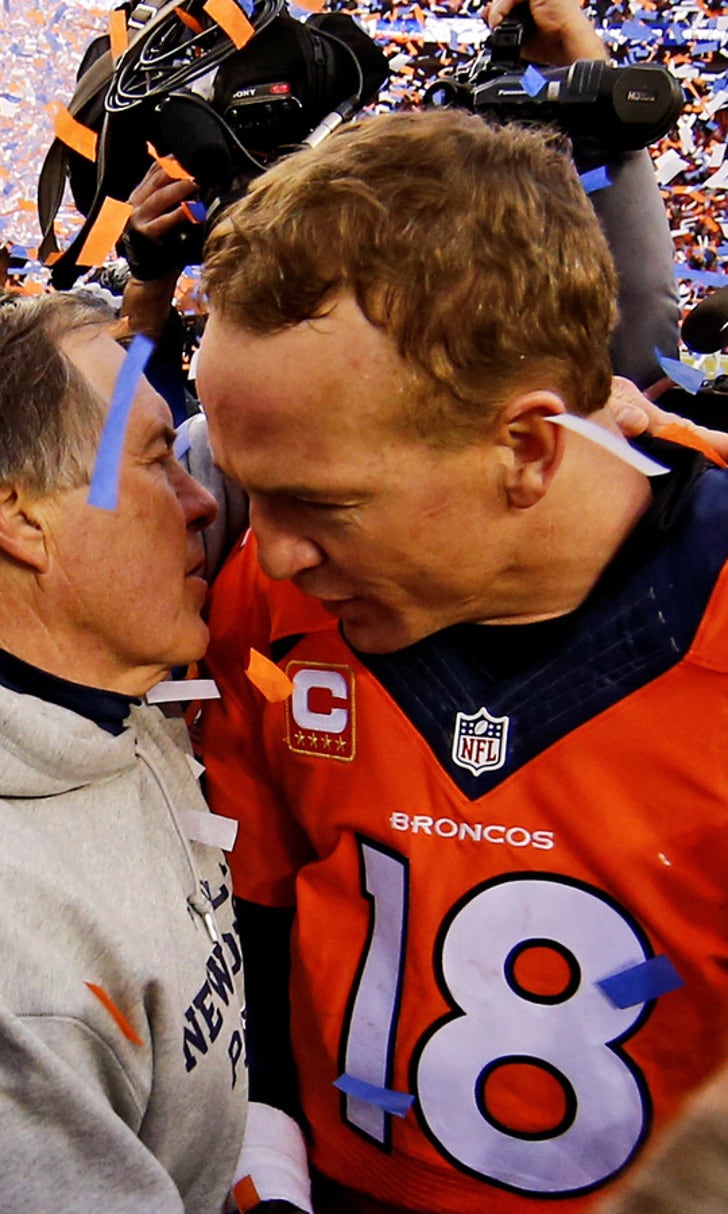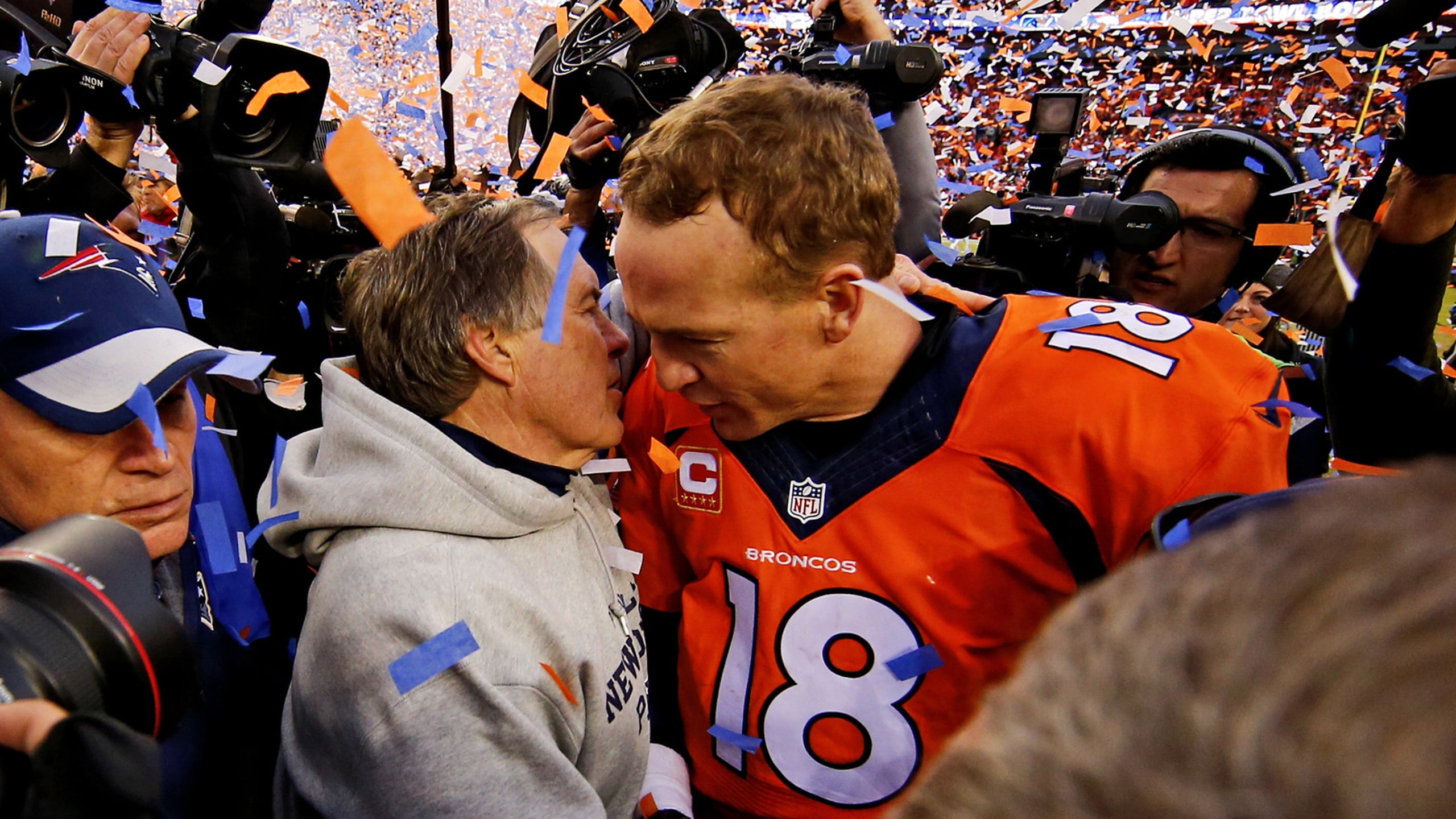 Peyton Manning offers Belichickian response to question about 'last rodeo' comment
BY Brett Smiley • January 29, 2016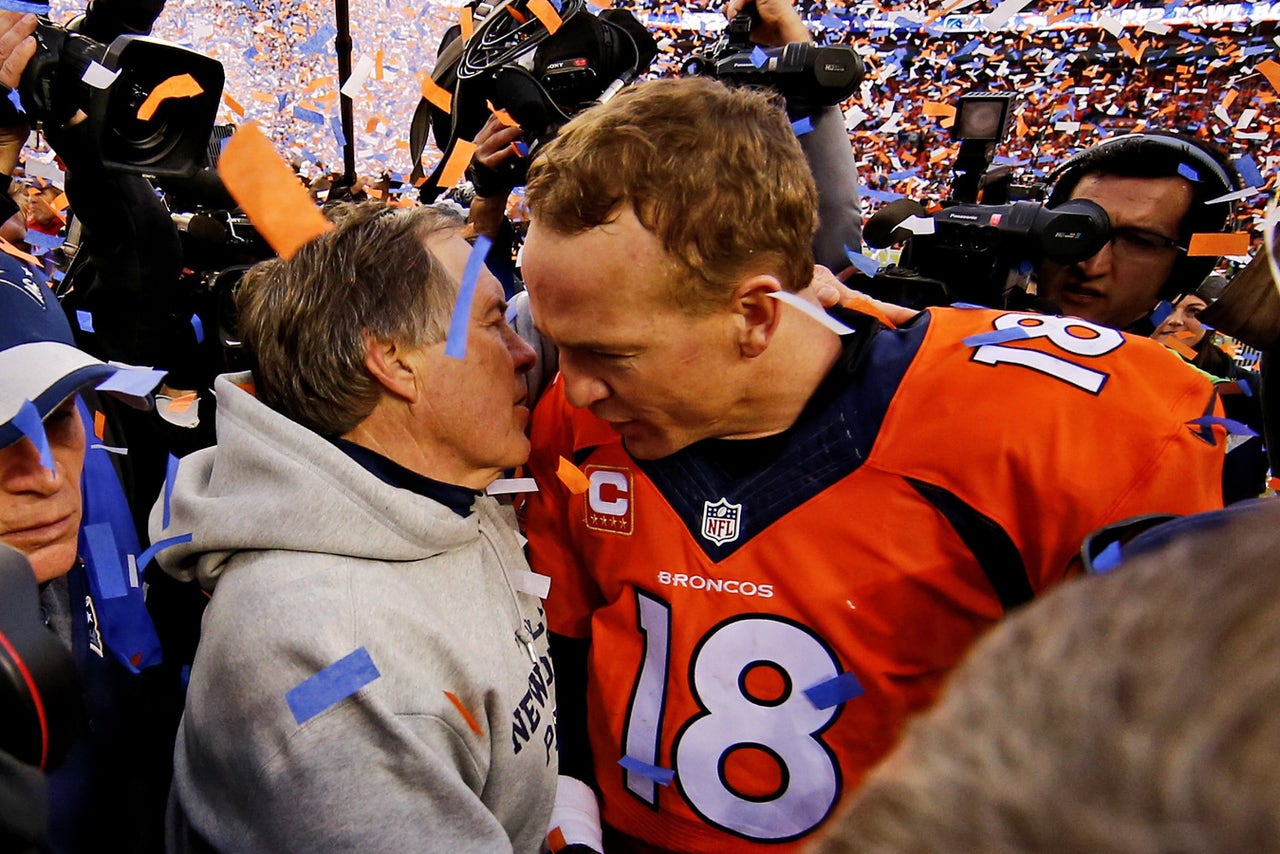 After the Denver Broncos defeated the New England Patriots 20-18 in the AFC championship game on Jan. 24, Peyton Manning offered Bill Belichick a hint about his future in the NFL.
He did so during a "private" exchange after the game with a whisper into the longtime Patriots head coach's ear, only cameramen surrounded the two legends and picked up the conversation.
Now on Thursday with still more than a week to go until the Broncos meet the Carolina Panthers in Super Bowl 50, inquiring minds wanted to know more about that exchange. Here's how Manning responded, via Raul Martinez of FOX31 Denver (and others):
After 18 seasons in the NFL, Manning knows well that Belichick is the master of "we're on to . . ." non-answers and found the right spot to use the coach's playbook.
---
---