National Basketball Association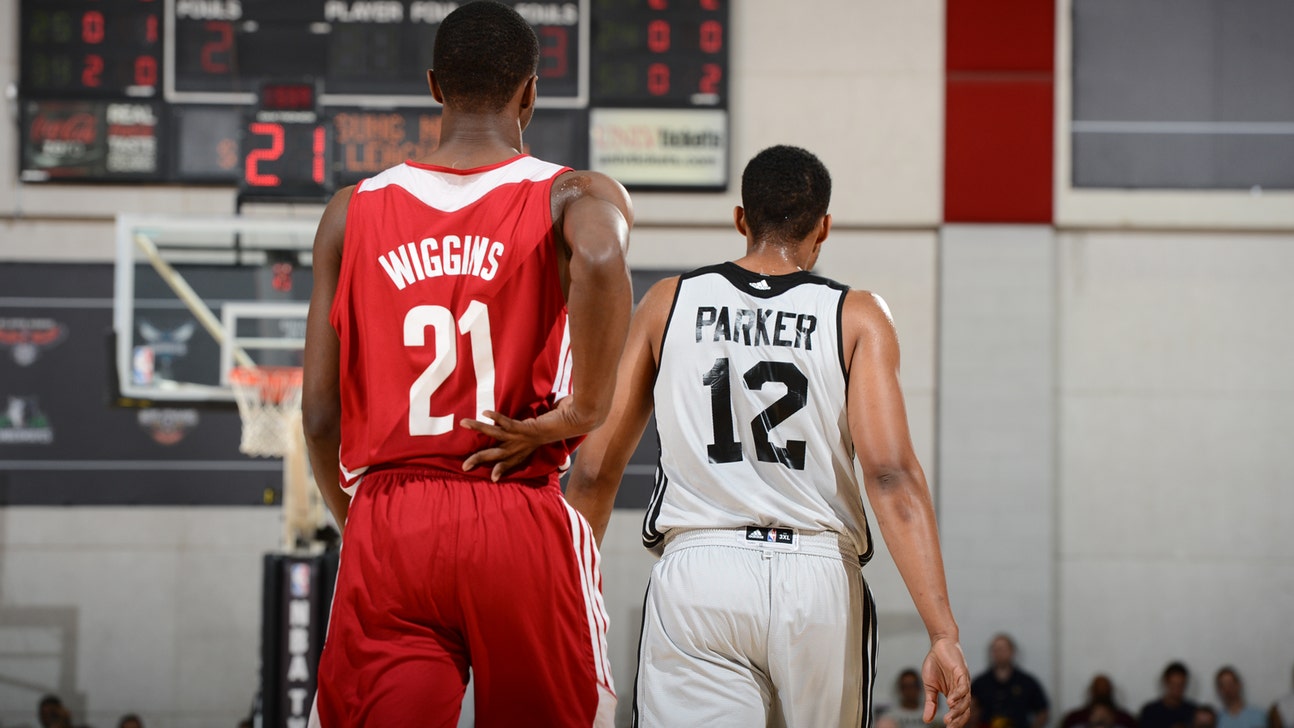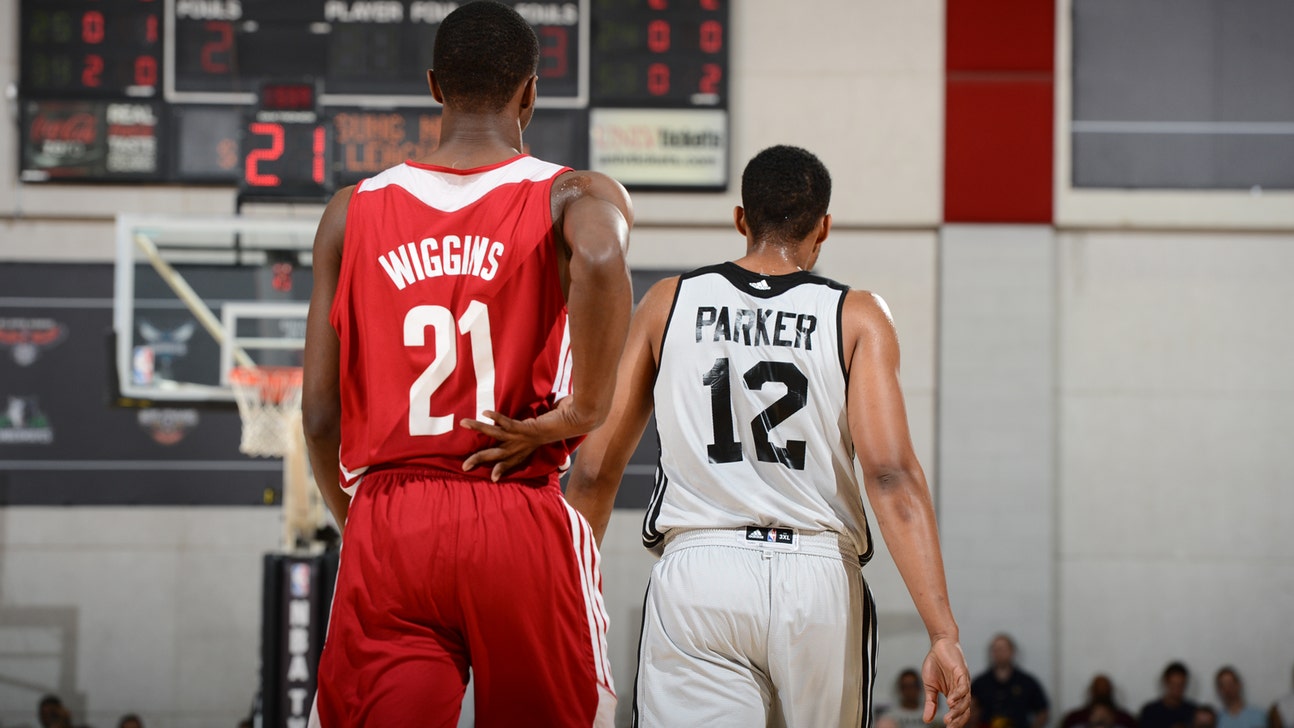 National Basketball Association
Notebook: Wiggins behind Parker as GMs choice for top rookie
Published
Oct. 22, 2014 5:25 p.m. ET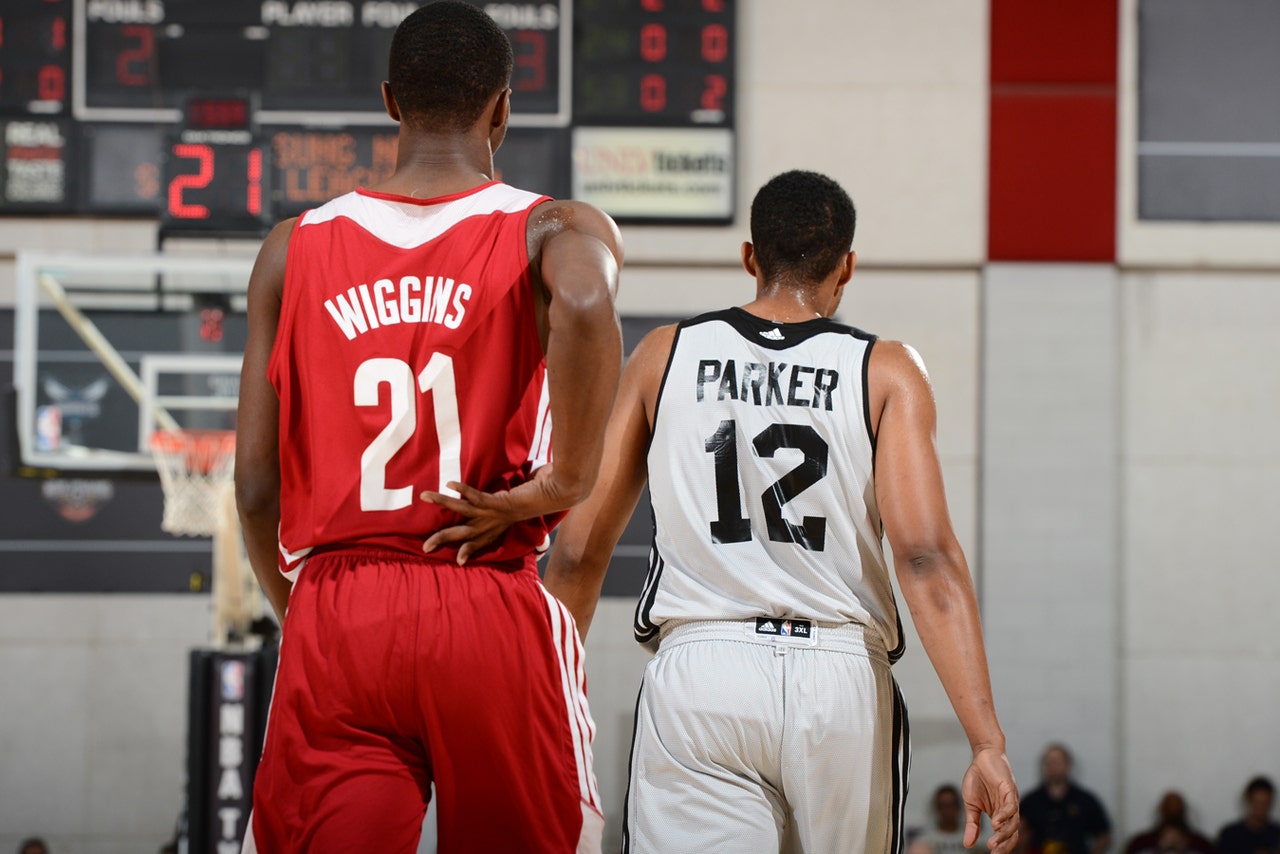 Not too many of the NBA's general managers are picking No. 1 overall pick Andrew Wiggins to win Rookie of the Year.
But that doesn't mean they're down on the Timberwolves forward's overall potential.
NBA.com released Wednesday the results of its annual GM Survey, and 75 percent of the participants picked Bucks forward Jabari Parker to be honored as the league's top first-year player. Only 17.9 percent went with Wiggins, the bouncy, athletic 19-year-old Minnesota acquired in the Kevin Love trade.
However, 32.1 percent of NBA personnel czars say Wiggins will be the 2014 draft class' best player in five years. That's still behind Parker (35.7 percent), but only slightly.
Of course, neither youngster has played a regular-season game yet. So these kinds of prognostications don't do much more than whet fans' appetites and increase already-high expectations.
Some more Wolves-related results from this year's survey:
-- Guard Zach LaVine received 10.7 percent of votes as the draft's biggest steal given where he was selected. He tied Kyle Anderson for third behind Rodney Hood (17.9 percent) and Doug McDermott (14.3 percent).
-- With 7.4 percent of the votes, Ricky Rubio tied Evan Fournier and Nikola Mirotic for third as the international player most likely to have a breakout season in 2014-15. Toronto's Jonas Valanciunas was the top vote-getter, at 33.3 percent.
-- Rubio remains regarded as one of the league's top distributors. His 10.7-percent vote for best passer tied LeBron James and Rajon Rondo behind first-place Chris Paul (64.3 percent).
No reform: According to FOX Sports 1 NBA insider Adrian Wojnarowski, the Wolves weren't among the 13 teams to vote against NBA Draft lottery reform at the league's Board of Governors meetings Wednesday in New York.
But the movement required at least 23 "for" votes to pass, so the ping-pong ball system that's never been kind to Minnesota remains in place for now.
NBA commissioner Adam Silver said some owners shied away last-minute when they examined the "unintended consequences" changing the lottery might have. Originally expected to be ratified easily, the proposal called for measures to prevent tanking in order to gain an advantage in the next offseason's draft.
The Wolves have never moved up in the lottery.
Taylor re-elected: The NBA Board of Governors also voted to remove Wolves owner Glen Taylor's interim tag and make him, once again, the board's permanent chairman, according to the Associated Press.
Taylor, 73, was the interim chairman during the Donald Sterling case in Los Angeles and has served as the board's leader in past years.
Follow Phil Ervin on Twitter
---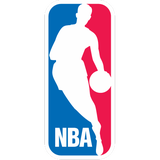 Get more from National Basketball Association
Follow your favorites to get information about games, news and more
---