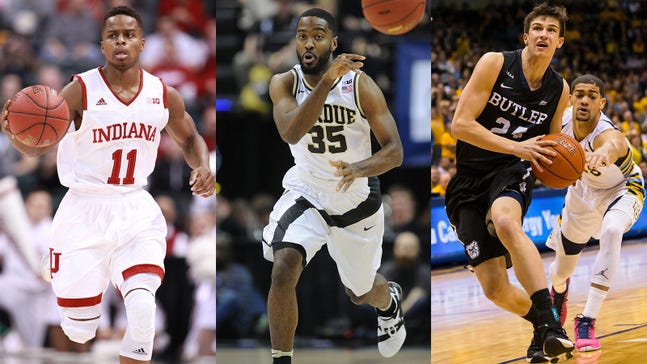 NCAA bracket is loaded with intrigue for Indiana teams
Published
Mar. 14, 2016 10:05 a.m. ET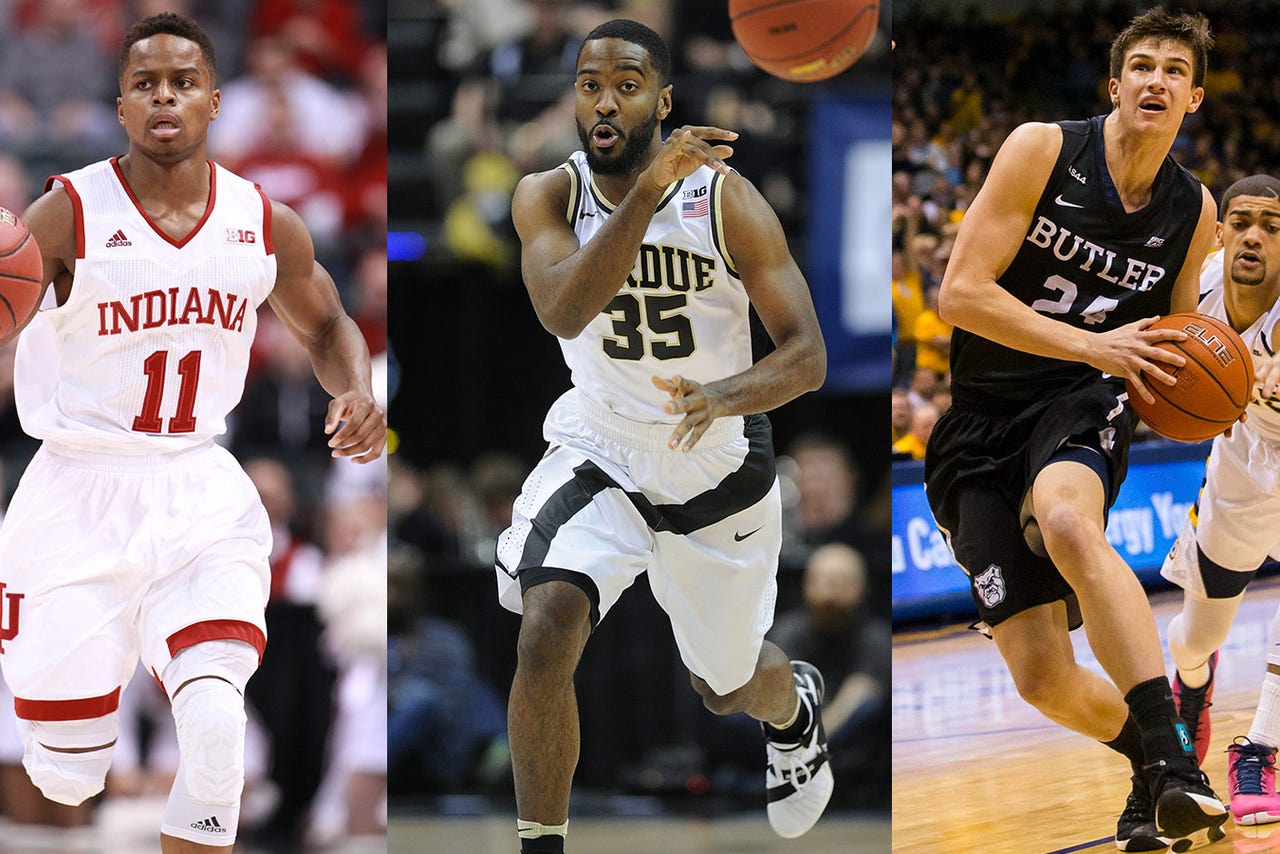 INDIANAPOLIS -- Indiana fans have spent four years waiting for a rematch with Kentucky.
They might be about to get their wish.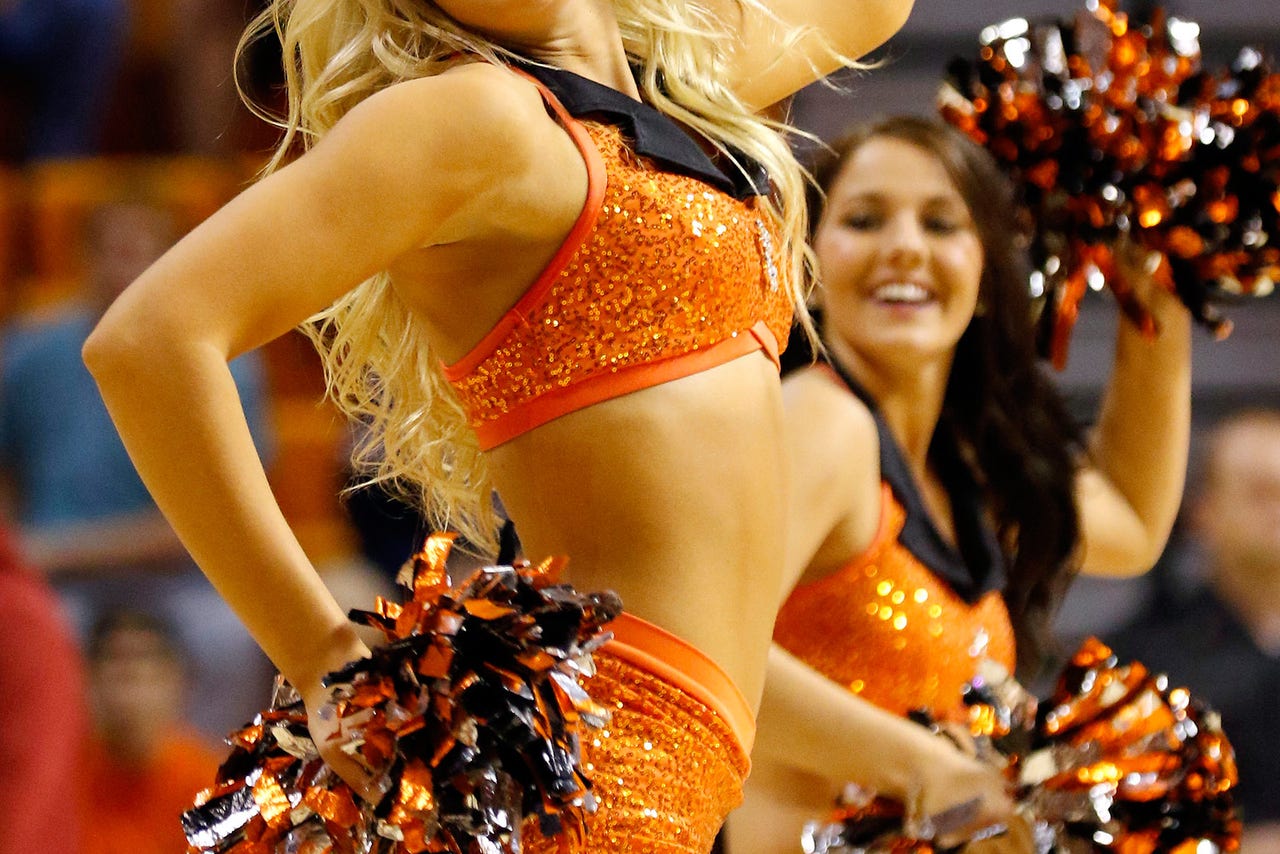 Check out our gallery of NCAA hoops cheerleaders.
If the fifth-seeded Hoosiers get past 12th-seeded Chattanooga and the SEC champion Wildcats beat No. 13 Stony Brook, the two border-state rivals would meet Saturday in Des Moines, Iowa. While the tantalizing second-round matchup between two of college basketball's blue-blood programs quickly stirred up conversations outside Assembly Hall, the topic was virtually off limits for almost anyone associated with the program.
"We are all focused on Chattanooga on Thursday," athletic director Fred Glass wrote in a text message to The Associated Press.
Most others in this basketball-rich state are looking ahead to a contest between two storied programs, which have combined for 13 national championships.
They've met 56 times since 1924 and played annually during the regular season from 1969 through 2011.
Most of those games through 1990 were played at campus sites. In 1991, school leaders moved the games to Indianapolis and Louisville, where they continued to play until alternating Lexington and Bloomington starting in 2006.
After Indiana fans stormed the court following a buzzer-beating 3-pointer to upset then-No. 1 Kentucky 73-72 in 2011, the two schools feuded over where to play. Kentucky wanted to go back to neutral sites. Indiana wanted to stay on campus.
When they couldn't find a solution, one of college basketball's most prestigious rivalries was over -- until now, possibly.
The only other time they've played since then was in the 2012 NCAA Tournament. Kentucky won that one 102-90 on its way to John Calipari's first national title.
Now, if the seeds hold up in the East Region, they'll meet again.
"We're going to prepare for Chattanooga just like Kentucky, and I feel like when we get to that game, we'll be prepared for Kentucky," star guard Kevin "Yogi" Ferrell said. "Right now, all we're focused on is Chattanooga."
While the potential matchup almost immediately became a white-hot topic around the state, there is plenty of additional fodder for basketball fans to debate.
Two-time national runner-up Butler (21-10) made it safely into the field as a No. 9 seed in the Midwest Region and will face Bob Knight's former school, eighth-seeded Texas Tech (19-12), on Thursday in Raleigh, North Carolina.
If the one-time tournament darlings make another postseason run, they could have a rematch with Big Ten tournament runner-up Purdue (26-8) in the Sweet 16. Butler won 74-68 in December.
The fifth-seeded Boilermakers face Sun Belt champion Little Rock (29-4) Thursday in Denver.
At Hinkle Fieldhouse, there were some anxious moments.
"When Selection Sunday comes, you're always going to be nervous," Butler senior Roosevelt Jones said. "This is my third time getting in and I've been nervous every time. I didn't really worry about (where we would be) until after the Big East tourney was done. But I knew after Seton Hall won it that would help our resume."
Notre Dame, the team that eliminated Butler last March, faces either Tulsa or football rival Michigan on Friday in Brooklyn, New York. The two No. 11 seeds square off Wednesday in Dayton, Ohio.
"We're thrilled to be in New York," coach Mike Brey said. "It's a great Notre Dame town, a lot of great memories of our Big East days. It's the best time of year when you're in it. It's the worst time of year when you coach and you're not in it."
And if the sixth-seeded Fighting Irish advance to Philadelphia for the Sweet 16, they could play the Kentucky-Indiana winner in a possible regional final.
But Indiana coach Tom Crean isn't looking that far ahead. Nor is his team, which won the Big Ten regular-season title.
"I think we're all going to focus on Chattanooga and I think that's the most important thing," Indiana coach Tom Crean said when asked about Kentucky. "We're only guaranteed one game right now and that's against Chattanooga."
---
---